Adele Is on Track to Break the One-Week Album Sales Record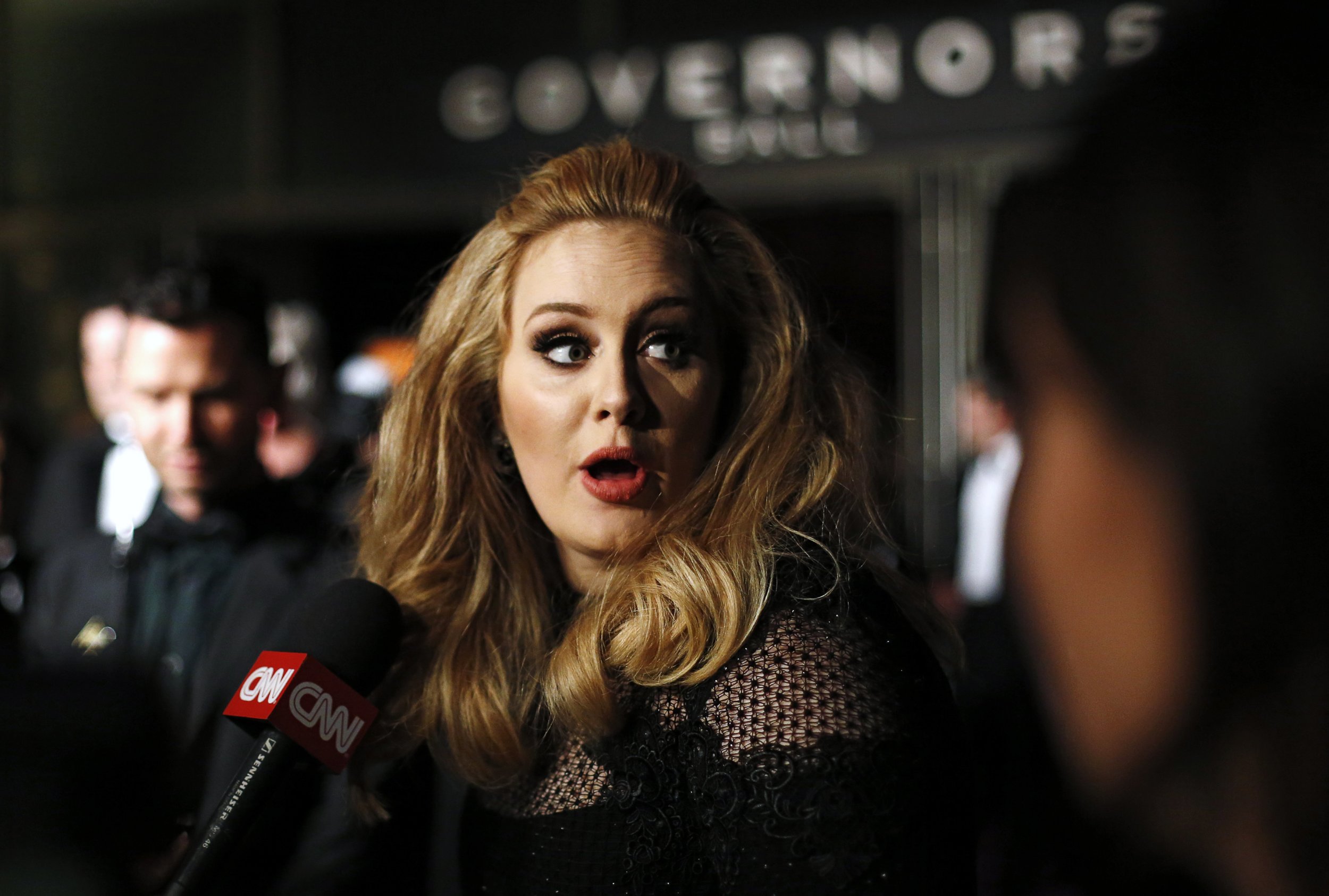 Adele's long-awaited comeback has already smashed one sales record. Now it's on track to break another.
According to Billboard sources, Adele's new album, 25, is set to sell 2.5 million U.S. copies or more in its first week. That would mean breaking *NSYNC's record for highest one-week album sales since Nielsen Music began tracking the data in 1991.
The British singer reportedly sold more than 900,000 digital copies of her album on Friday—its release day—alone. In October, the lead single "Hello" became the first song to hit a million digital sales in one week.
The once-mighty boy band *NSYNC has held the one-week album sales record since 2000, when No Strings Attached sold 2.4 million copies in its first week of release. Adele's massive numbers are especially notable given how much more anemic album sales are in 2015 compared with 2000.
Adele's album is likely to surpass Taylor Swift's 1989 as the highest-selling album of 2015. Like Swift, Adele has taken the controversial step of withholding her new release from major streaming platforms, including Spotify.
Adele's last album, 21, has sold more than 11 million domestic copies since its 2011 release and spent more than two dozen weeks at the top of the albums chart.
Billboard speculates just how far the follow-up can go: "Will it blow past the 2.5 million threshold? Can it hit 3 million?" Adele, to her credit, is probably thankful she didn't quit music altogether, as she considered after 21.