Adele's New Album Tracklist: Every Song Featured On The '30' LP
After much speculation, the tracklist from Adele's upcoming album, 30, has finally been revealed.
The album is to be released at the end of November, after a hiatus of five years from the British songstress.
Adele's return to music was teased when the singer began posting to her Instagram account, as well as her tell-all interview with British Vogue where she explained how the new record will talk of her divorce.
The first single, "Easy On Me," was released on October 15, and the full record is to follow later this month.
Adele's New Album Tracklist
Here is the full tracklist for Adele's new album 30. The tracklist can be found via pre-save on Apple Music.
Strangers By Nature
Easy On Me
My Little Love
Cry Your Heart Out
Oh My God
Can I Get It
I Drink Wine
All Night Parking (with Erroll Garner)
Woman Like Me
Hold On
To Be Loved
Love Is A Game
One question which has initially raised questions is the collaboration on her eighth song with American jazz musician Erroll Garner.
Garner was a jazz pianist who died from lung cancer in 1977, aged 55, but his music will feature on the new album from Adele, meaning young people will get a taste of his talent.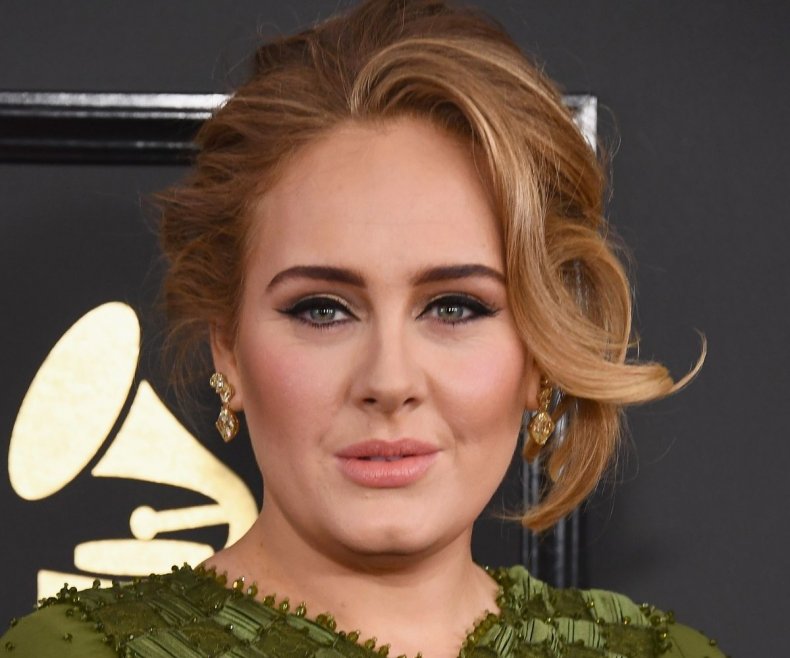 Other than that, there are no collaborations with any other performers on the album, though fans were likely hoping to see names like Beyoncé appear.
Adele spoke of this to British Vogue, saying: "It's not that I don't want to. It's not calculated. It's just never been right for some reason."
One thing we do know about the album is it has been hugely influenced by her divorce from Simon Konecki, which was finalized in 2021 after she left him in 2019.
She spoke about this as well, revealing how the album was written to explain to their son, Angelo, what she was feeling and thinking.
She said: "I just felt like I wanted to explain to him, through this record, when he's in his twenties or thirties, who I am and why I voluntarily chose to dismantle his entire life in the pursuit of my own happiness.
"It made him really unhappy sometimes. And that's a real wound for me that I don't know if I'll ever be able to heal."
Some of the tracks particularly speak of this, like her single "Easy On Me" which speaks a great deal about her regret over the break-up of her relationship.
Outside of the album itself, Adele is performing a one-night-only concert, which will be broadcast live on CBS on November 14, just days before her album is released.
She will also be performing two concerts in London's Hyde Park in the summer of 2022, and tickets have already sold out.
30 by Adele is out on November 19, 2021, and available for pre-sale now.