Can't Afford a House? Here Are 4 Unconventional Ways to Buy a Property
You've found a home you love—now you just have to make it yours. If you don't have a hefty deposit or a sparkling credit score, a conventional mortgage might not be an option but there are alternative routes to homeownership.
Here we look at some of the financing methods available to first-time buyers and get expert advice on their pros and cons—plus the state of the property market—from real estate agents.
The State of the Housing Market
The real estate market has seen record price rises over the past two years, especially in cities such as Phoenix, Austin, Raleigh, Charlotte and Boise, according to Nicholas Athanail, a real estate broker at the Corcoran Group in New York City.
He told Newsweek: "NYC did see a COVID slump in 2020, but has bounced back with a vengeance. The average price of a Manhattan apartment jumped 19 percent over the previous year's and sales hit a record $7.3 billion in the first quarter of 2022.
Economists expect this growth to slow, he added, but are still forecasting a 5 percent increase in house prices by February 2023.
Athanail said about 70 percent of buyers finance the purchase of their homes, with the rest paying in cash. "The all-cash buyers are usually investors or home flippers—and they have been a major driver of the housing pricing growth."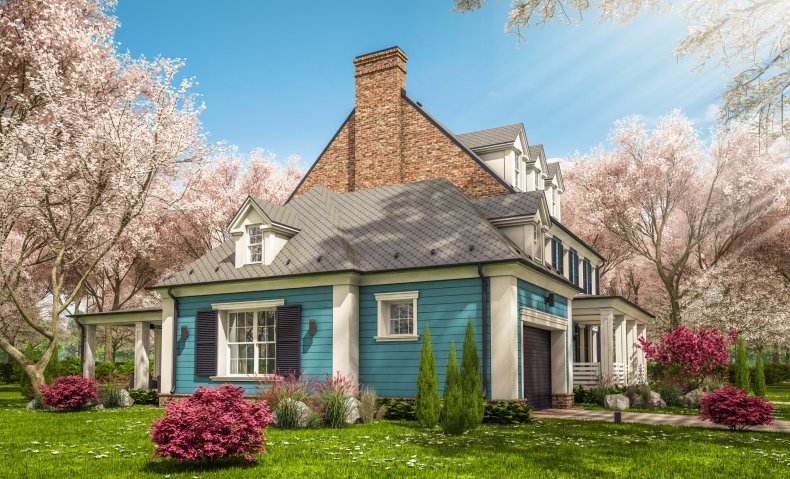 Scott Durkin, CEO of Douglas Elliman Real Estate, said price rises were also being driven by a shortage of newly built and resale houses going on the market. "The prices are going up, mortgage rates are going up, but inventory is down," he told Newsweek.
Athanail said one industry study had found the U.S. was more than 3 million homes short of the demand from would-be homebuyers. Supply chain problems linked to the coronavirus pandemic have not helped.
Average Prices for Family Homes
The median price for a 2,500-square-foot family house in the U.S. is about $374,900, according to Athanail. There is, of course, huge variation within and between markets. In New York City, the average apartment measures 1,124 square feet, he said. New developments cost an average of $2,755,000; the median price for resales, which make up most of the city's market, is $1,182,500.
How Much Do You Need to Earn to Buy a House?
The national qualifying income needed to buy a home is $66,978 with a 10 percent down payment, or $59,536 if you have a 20 percent deposit, according to the latest figures from the National Association of Realtors.
Again, this varies greatly from state to state. In New York City, Athanail said, lenders might expect a 30 percent deposit and the buyer's annual income would have to be at least $240,000.
The deposit expected is often higher in luxury markets, according to Durkin, while government-backed lending programs ask for less upfront. "It just depends on what market you're in and what loan you're looking to get," he said.
If you don't have that 20 percent down payment sitting in the bank, here are four alternative options.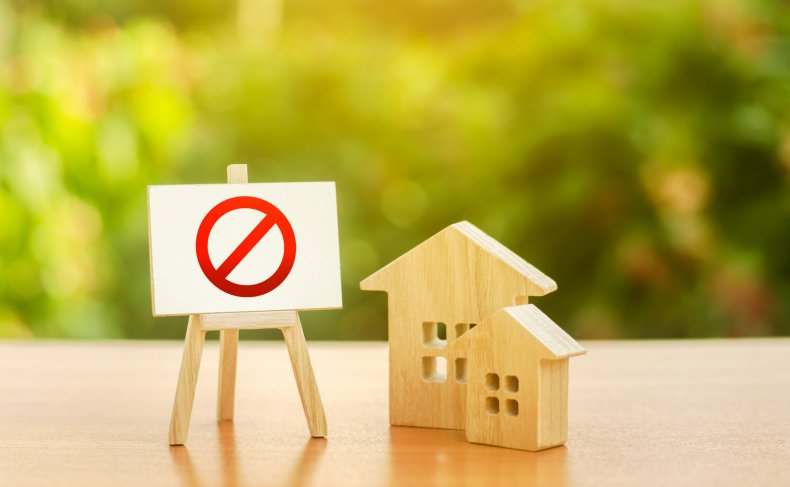 Rent to Own
If you've found the home you want, this option allows you to rent that property for a set period and then gives you the option to buy it.
After signing a rent-to-own agreement, you can move into your home right away. For the first few years, you will pay rent to your landlord and, in most cases, a portion of this rent will go towards the deposit for your house. After a predetermined amount of time, you can get a loan and finish the homebuying process.
Durkin said: "It can help you get a good credit score, and it can help a mortgage company give you a loan for the rest of the cost of the home."
You might have to pay a higher interest rate, however, he added.
Government-Backed Loans
Some Americans are eligible for government-backed mortgages. The money will come from a lender, but the loan is insured by the federal government so the terms are more favorable. These mortgages usually require little or no down payment, but applicants have to meet various criteria and pass a credit check.
Federal Housing Administration Mortgages
A Federal Housing Administration loan is an attractive option for many first-time buyers. If you have a FICO credit score of 580, you can get a mortgage from an FHA-approved lender with a deposit of just 3.5 percent. You can also get a loan if your credit score is between 500 and 579, but you'll need to put down 10 percent of the purchase price.
The FHA, part of the Department of Housing and Urban Development, also supports loans on mobile homes and factory-built housing—plus a "reverse mortgage" for older homeowners who want to convert some of their property equity into cash.
Other HUD programs include Good Neighbor Next Door, which offers discounts to law enforcement officers, teachers, firefighters and emergency medical technicians to buy homes in "revitalization areas."
Department of Veterans Affairs Loans
These loans are for active-duty service members and their families, as well as army veterans, and can be used to buy, build or improve homes. Once the service member or veteran has obtained a certificate of eligibility from the Department of Veterans Affairs, they can apply to a VA-approved lender. According to the department's website, the benefits include low interest rates, limited closing costs and no requirements for down payments or private mortgage insurance.
Department of Agriculture Loans
The Department of Agriculture offers various programs to help people buy and improve homes (and businesses) in rural areas. Its loan for single-family housing does not require a down payment—the government provides a 90 percent loan note guarantee to reduce the risk for lenders. Home loans are available to people who earn less than 115 percent of median household income.
Section 184 Indian Home Loan Guarantee Program
This program is for American Indian and Alaska Native families, Alaska villages, tribes or tribally designated housing entities. The HUD website states: "With Section 184 financing borrowers can get into a home with a low down payment and flexible underwriting." The loans are available "for new construction, rehabilitation, purchase of an existing home, or refinance" and can be used on and off native lands.
Athanail warned, however, that it can be tricky to buy a home with no deposit in a hot sellers' market. When there are multiple bids on a property, a potential buyer who has no down payment might find themselves at a disadvantage if the other bidders are putting down 20 percent or are all-cash buyers.
Seller
Financing
Seller financing is when the home's seller essentially acts as a bank, lending the purchase money to the buyer, Athanail explained. In this scenario, buyer and seller agree to the financing terms as part of the purchase. It is particularly helpful if the buyer can't get a conventional mortgage and the process is usually quicker too.
The only downside for the buyer, according to Durkin, is that if your situation changes and you can no longer afford the repayments, the house goes back to the seller, no matter how much you've paid already. This should not affect your credit score, though, as you're not dealing with a financial institution.
Co-Ownership
Co-ownership or shared ownership is when two or more people agree to buy a property together for whatever purpose, usually with no down payment.
According to Durkin, it can work well for unmarried couples, siblings or close friends—as long as the relationship is strong.
"You can often buy a second or third or vacation home with shared ownership, or you can buy a two-family house and have shared ownership. I think it's wonderful. You just have to find a bank that will lend you the mortgage for that kind of ownership. If it's all cash, then it's much easier," he said.
Durkin warned, however, that if you get into an argument with your co-owners and the relationships ends, you may end up in court suing one another over the property.
Whichever financing option you choose, Athanail said, you need to "be ready for a lot of negotiations, paperwork, and discussion" when you buy your first home. It will be worth it, though: "The process may seem like a lot, but ultimately homeownership is the best thing you can do for your long-term financial success."
Update 05/05/22, 10:30 a.m. ET: This article was updated to add the name of Nicholas Athanail's employer.