Afghanistan: Taliban Claims Minibus Suicide Bombing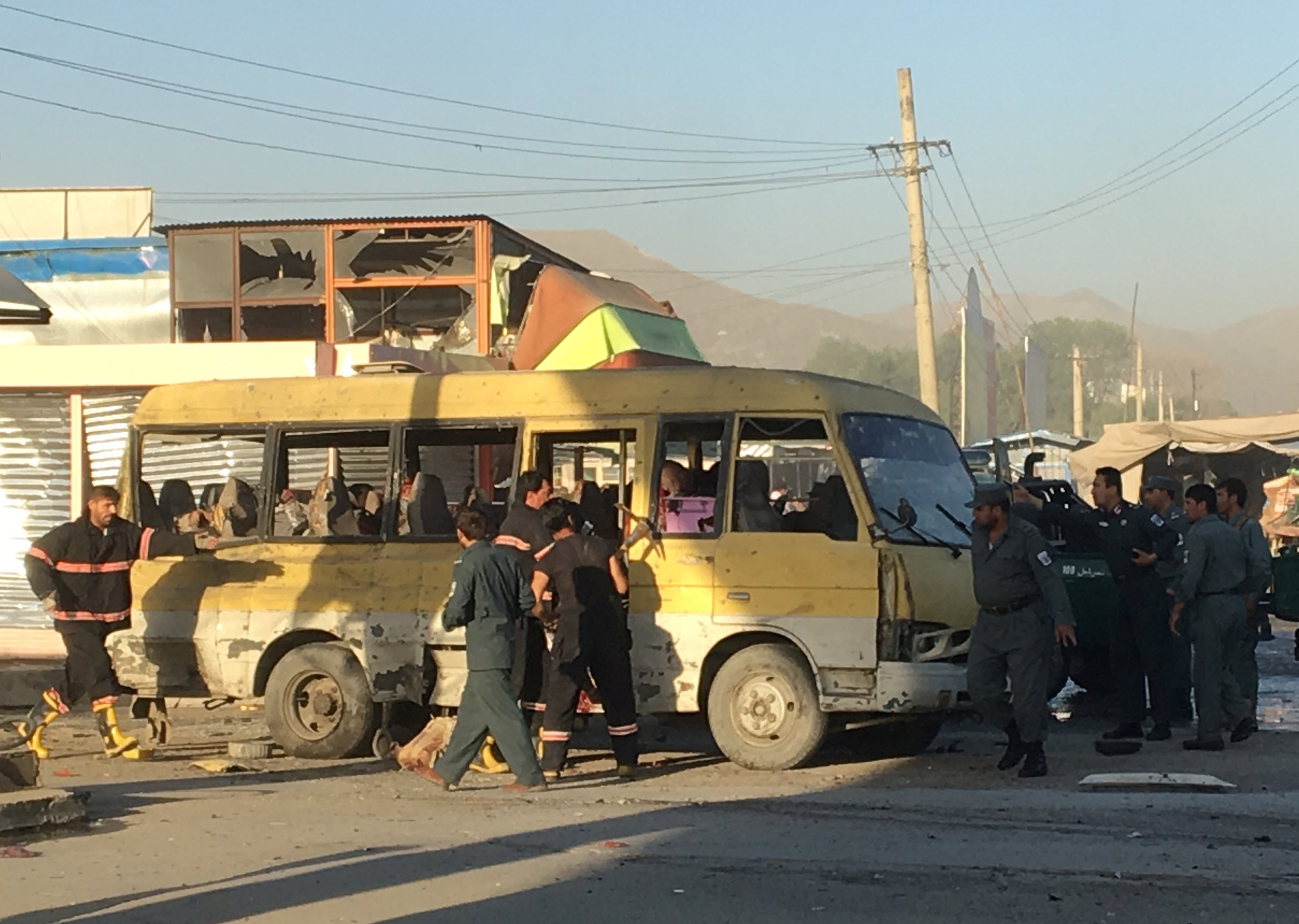 A suicide bomber killed at least 14 people by targeting a minibus in Afghanistan's capital Kabul Monday, in an attack claimed by the Taliban.
The bus was reportedly carrying Nepalese security guards and was driving along a road towards the eastern city of Jalalabad when the suicide bomber, who was on foot, struck.
A spokesman for the Afghan Interior Ministry, Sediq Sediqqi, told AP that at least 14 people were killed and eight wounded in the attack, the first claimed by the Taliban since the start of the Islamic month of Ramadan. "The suicide bomber targeted a minibus of security guards of a foreign company. Right now we are working to identify the nationalities of the victims," said Sediqqi. Dozens of police and ambulance vehicles were reported at the scene.
The Taliban said via its website that more than 20 "foreign invaders" were killed and wounded and that the vehicle was destroyed in the attack, although neither claim has been independently verified.
The militant group has been fighting an insurgency against the Western-backed government in Kabul since a U.S.-led invasion in 2001 removed the Taliban from power. The group recently appointed Haibatullah Akhunzada as its leader following the death of ex-chief Mullah Akhtar Mansour in a U.S. drone strike. Akhunzada has reportedly dismissed proposed peace talks with the Afghan government.
The insurgency has left many Afghans displaced or forced to become refugees. According to Amnesty International, the number of internally displaced persons rose from 500,000 in 2013 to 1.2 million people in 2016, many of whom fled their homes due to Taliban attacks.