After Comparing Anthony Fauci to Nazi Doctor, Lara Logan Disappears Off Fox Airwaves
Fox Nation personality Lara Logan has been notably absent from the network's programming after making controversial comments about Dr. Anthony Fauci.
Logan's absence was noted on Friday in CNN's Reliable Sources newsletter after she had not been featured on Fox programming since the November 29 edition of Fox News Primetime. On that episode, Logan compared Fauci, chief medical advisor to President Joe Biden and the nation's leading expert on infectious diseases, to infamous Nazi doctor, Josef Mengele.
"Has Lara Logan been quietly benched by Fox News? All indications are yes," CNN reporter Oliver Darcy wrote in the newsletter. "Fox isn't commenting on the matter, but prior to that Monday appearance, Logan was a mainstay on the network. Now she has disappeared."
The newsletter was published on Friday and Logan has remained absent from Fox Nation programming as of Monday evening. Fox has yet to comment on Logan's comments, despite calls from the Anti-Defamation League for the network to publically address the issue.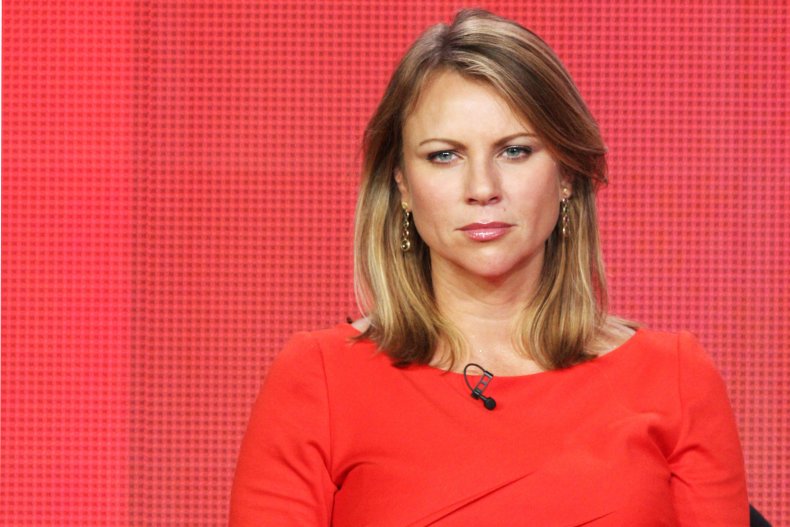 Newsweek reached out to Fox for a comment on this story and an explanation for Logan's absence
Logan had accused Fauci of not representing science, comparing him to "Josef Mengele, the Nazi doctor who did experiments on Jews during the Second World War in the concentration camps." The official Twitter account for the Auschwitz Memorial in Poland said that Logan blocked them on the social media platform after they called her out for the offensive remarks.
Fauci himself has spoken about Logan's comments during various media appearances, expressing befuddlement at the seeming lack of any punishment.
"What I find striking is how she gets no discipline whatsoever from the Fox network," said Fauci during a Thursday appearance on MSNBC's All In with host Chris Hayes. "How they can let her say that with no comment and no disciplinary action. I'm astounded by that."
He spoke further on the matter after being pressed by Hayes, calling Logan's comments "unconscionable" and accusing her of being "incorrect in everything she says." He also took issue with her repeating the common conservative talking point that COVID-19 is comparable in impact to the flu.
"Look, Chris, I think the response is with so many people throughout the country and the world are responding to that absolutely preposterous and disgusting comparison that she makes," Fauci continued. "Forget about the fact that she was being totally slanderous to me and as usual had no idea what she was talking about. Saying that it's as benign as flu. When did influenza kill 770,000 Americans?"
Correction 12/06/2021, 7:25 p.m. ET: This article has been corrected to reflect that Lara Logan works for Fox Nation, Fox News' subscription streaming service, and not Fox News Channel.