Dr. Fauci 'Astounded' Fox News Has Not Disciplined Lara Logan
Infectious diseases expert Dr. Anthony Fauci on Thursday night said he was "astounded" that Fox News hadn't taken disciplinary action against Fox Nation host Lara Logan for comparing him to Josef Mengele, a Nazi doctor who performed medical experiments at the Auschwitz concentration camp.
"What I find striking is how she gets no discipline whatsoever from the Fox network," said Fauci during an appearance on MSNBC's All In.
"How they can let her say that with no comment and no disciplinary action. I'm astounded by that," he said.
Fauci told host Chris Hayes when pressed on the issue that Logan's comments were "preposterous," "unconscionable" and "an insult to all of the people who suffered and died under the Nazi regime in the concentration camps."
"Look, Chris, I think the response is with so many people throughout the country and the world are responding to that absolutely preposterous and disgusting comparison that she makes," the chief White House medical adviser said.
Fauci accused Logan of having "no idea what she's talking about," and to be "incorrect in everything she says."
"Forget about the fact that she was being totally slanderous to me and as usual had no idea what she was talking about. Saying that it's as benign as flu. When did influenza kill 770,000 Americans?" he continued.
The Centers for Disease Control and Prevention (CDC) estimates that there were 24,000 to 62,000 flu deaths in the U.S. during the 2019-2020 flu season, from October 1, 2019, through April 4, 2020.
An estimated 385,343 COVID-19 related deaths recorded in 2020. The CDC notes that in at least 90 percent of those deaths, COVID-19 was listed as the underlying cause of death, while the remaining had it listed as a contributing cause of death.
"So not only is she being slanderous and disrespectful to so many people who were killed in the concentration camps by Dr. Mengele but she absolutely has no idea what she's talking about. She's completely incorrect in everything she says," Fauci added.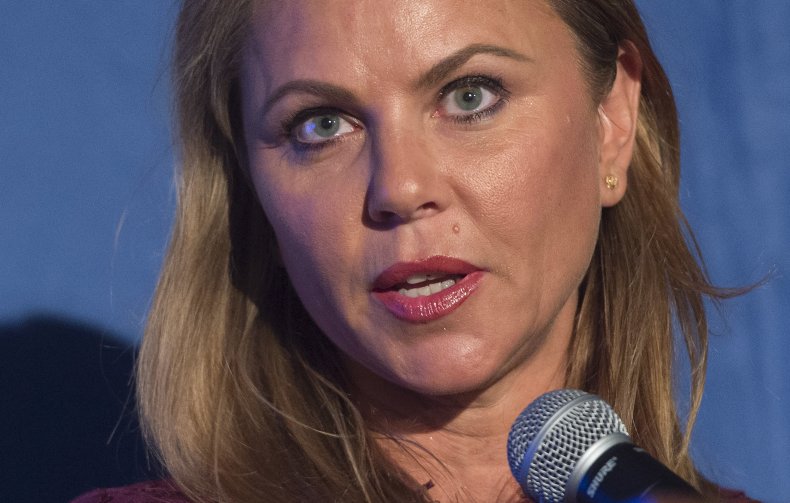 Conservative commentator Logan has faced heavy criticism for the remarks she made during an appearance on the Monday night installment of the Fox News program Tucker Carlson Tonight.
She said during the segment that Fauci "doesn't represent science" to "people across the world." Fauci represents "Josef Mengele, the Nazi doctor who did experiments on Jews during the Second World War in the concentration camps."
"This is because the response from COVID, what it has done to countries everywhere, what it has done to civil liberties, the suicide rates, the poverty, it has obliterated economies," Logan continued. "The level of suffering that has been created because of this disease is now being seen in the cold light of day."
Shortly after, the Auschwitz Memorial in Poland appeared to respond to Logan's remarks in a tweet, and was blocked by Logan on the social media platform days later.
"Exploiting the tragedy of people who became victims of criminal pseudo-medical experiments in Auschwitz in a debate about vaccines, pandemic and people who fight for saving lives is shameful. It is disrespectful to victims and a sad symptom of moral and intellectual decline," its statement on Monday night read.
Logan joined the Fox Nation streaming service in 2019. She was formerly a correspondent for CBS News between 2002 and 2018.
Newsweek has contacted Fox News for comment.