Fox Nation Host Lara Logan Blocks Auschwitz Memorial on Twitter Following Heavy Criticism
Conservative commentator Lara Logan has blocked the Auschwitz Memorial on Twitter following heavy criticism she received for comparing infectious diseases expert Dr. Anthony Fauci to Josef Mengele, a Nazi doctor who performed medical experiments at the Auschwitz death camp.
The official Twitter account of the Auschwitz Memorial in Poland noted in a Wednesday morning tweet that the Fox Nation host had blocked them on the social media platform.
The memorial had criticized Logan for comparing Fauci to Mengele while appearing on the Monday night installment of the Fox News program Tucker Carlson Tonight.
On the show, Logan claimed that to "people across the world", Fauci "doesn't represent science to them, he represents Josef Mengele, the Nazi doctor who did experiments on Jews during the Second World War in the concentration camps."
"This is because the response from COVID," Logan continued, "what it has done to countries everywhere, what it has done to civil liberties, the suicide rates, the poverty, it has obliterated economies. The level of suffering that has been created because of this disease is now being seen in the cold light of day."
In a Monday night tweet, the Auschwitz Memorial's Twitter page seemingly alluded to Logan's comments.
"Exploiting the tragedy of people who became victims of criminal pseudo-medical experiments in Auschwitz in a debate about vaccines, pandemic and people who fight for saving lives is shameful. It is disrespectful to victims and a sad symptom of moral and intellectual decline," their tweet read.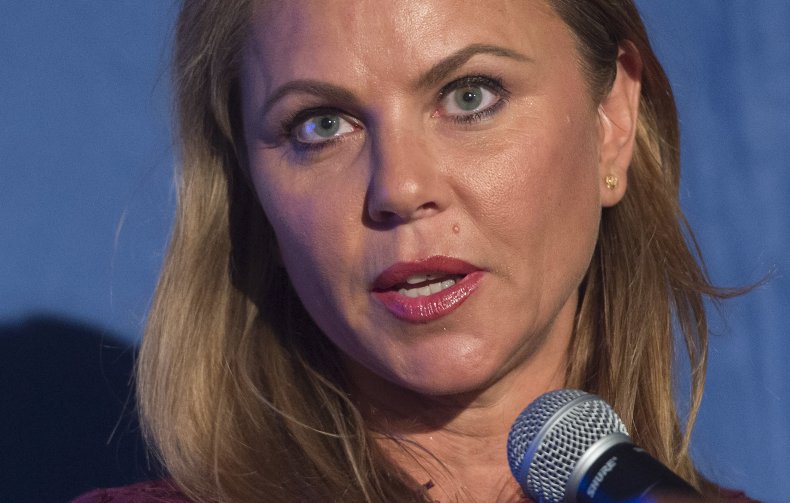 The memorial's Twitter account mentioned Logan's blocking them when responding to Christian Vanderbrouk's Twitter thread criticizing Logan. Vanderbrouk served as an administration official under former President George W. Bush.
Vanderbrouk noted that Logan had recently shared links on her personal Twitter account from websites that push conspiracy theories.
"Lara Logan is digging in ... attacking Fauci with links to conspiracy websites that obsess about Freemasons and call HIV 'entirely fake,'" Vanderbrouk wrote.
Logan has previously said that COVID-19 "has the death rate of flu." That is untrue.
From 2017 to 2018, the U.S. experienced approximately 52,000 flu-related deaths. From 2020 to 2021, the U.S. experienced 375,000 COVID-19-related deaths. Both figures come from the U.S. Centers for Disease Control and Prevention (CDC).
In late May, the U.S. Holocaust Memorial Museum published an open letter signed by 50 Holocaust survivors urging politicians to stop making comparisons between modern social conditions and the Holocaust.
"We also watch with great dismay a persistent and increasing tendency in American public life to invoke the Holocaust for the purpose of promoting another agenda," the letter said.
"It is deeply painful for us to see our personal history—the systematic destruction of our families and communities and murder of six million Jewish men, women, and children—exploited in this way," it continued. "What we survived should be remembered, studied, and learned from, but never misused."
The letter was published after far-right Republican Georgia Representative Marjorie Taylor Greene compared the COVID-19 pandemic to the Holocaust.
"Vaccinated employees get a vaccination logo just like the Nazi's forced Jewish people to wear a gold star," Greene tweeted. The congresswoman also compared face masks to the gold stars, which Nazis forced Jews to wear to stigmatize, humiliate, isolate and control them.
Greene initially doubled down on her remarks, claiming that "any rational Jewish person" would oppose mask mandates because they "didn't like what happened in Nazi Germany."
After backlash from Democrats and members of her own party, Greene apologized following an invitation from the U.S. Holocaust Museum for Greene to visit the museum.
"I'm truly sorry for offending people with remarks about the Holocaust," Greene said in mid-June. "There's no comparison. There never ever will be."