After Donald Trump Jr.'s Email Scandal, Stephen Colbert Apologizes to Eric Trump: 'We Thought You Were the Dumb One'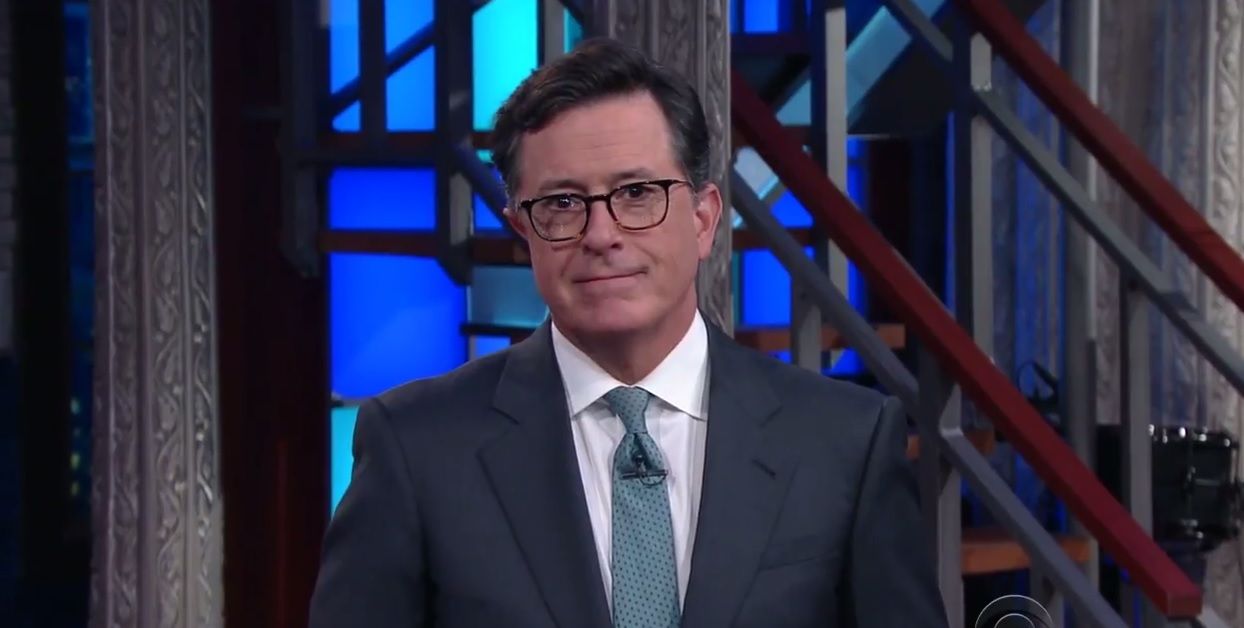 Late-night television's biggest Trump critic is offering a mea culpa—not to President Trump, but his youngest son, Eric Trump. You know, the one who didn't detail his secret meeting with a Russian lawyer to gain damaging information about Hillary Clinton in a public email.
"I'd like to apologize to Eric Trump," Stephen Colbert said on Tuesday's episode of The Late Show on CBS. "We always thought you were the dumb one. We were wrong."
Colbert's apology was backed by melodic piano music, which totally makes it all the more genuine.
The comedian's apology to Eric Trump, 33, follows the latest scandal to engulf Donald Trump's presidency: News that his eldest child, Donald Trump Jr., arranged a meeting in June 2016 to gain information about Democratic candidate Hillary Clinton that could have derailed her presidential election campaign.
Emails about the meeting between Trump Jr. and British tabloid journalist-turned-publicist Rob Goldstone, who brokered the encounter, were published by the president's son Tuesday.
One email from Goldstone said that he could supply Trump Jr. with "information that would incriminate Hillary and her dealings with Russia and would be very useful to your father."
He added, "This is obviously very high level and sensitive information but is part of Russia and its government's support for Mr. Trump."
Trump Jr. responded "I love it," regarding the information, which he has subsequently claimed he never received.
On The Late Show , Colbert joked that President Trump must be in the White House revealing that his son published his emails about the meeting before they were leaked by the "fake news media."
"'That's right, fake news, you got scooped by Donnie Jr., haha,'" he said in Trump's voice.
Speaking of ties between the Trump White House and Russia, Colbert revealed Monday that he will present his long-awaited "Russia Week" beginning Monday, July 17.
Next week's episodes will feature footage from his trip to Russia in June, during which he appeared on a show similar to his own, Evening Urgant.