After Failing Civil Rights Audit, Facebook Continued to Run Racist Ad
On July 8, just as Facebook released the a damning reports of a civil rights audit detailing its struggle to tackle hate speech, the social media platform was also running a white supremacist ad warning users about Africans, Indians and Asians eliminating white children "for ever."
"White people make up just 8% of the world's population so if you flood all white majority countries with nonwhites you eliminate white children for ever," the Facebook ad from White Wellbeing Australia read.
"There will still be a billion Africans in Africa a billion Indians in India and 2 billion Asians in Asia," the ad's copy continued alongside an illustration of a blue-eyed reddish-blond haired white woman lit by sunlight.
White Wellbeing Australia was a two-month-old Facebook page with under 400 followers that made posts about "#WhiteGenocide," according to Buzzfeed News.
The ad ran on the social media platform from July 4 to July 8, and appeared less than four days after the publication discovered that Facebook had been profiting off of numerous advertisements from so-called "Boogaloo" groups advocating a largely white, right-wing armed civil war against the U.S. government.
"The ads shouldn't have run on Facebook and they've been removed," Rob Leathern, Facebook's director of product management, wrote in a July 8 tweet. "We've also permanently banned this Page from using our advertising system."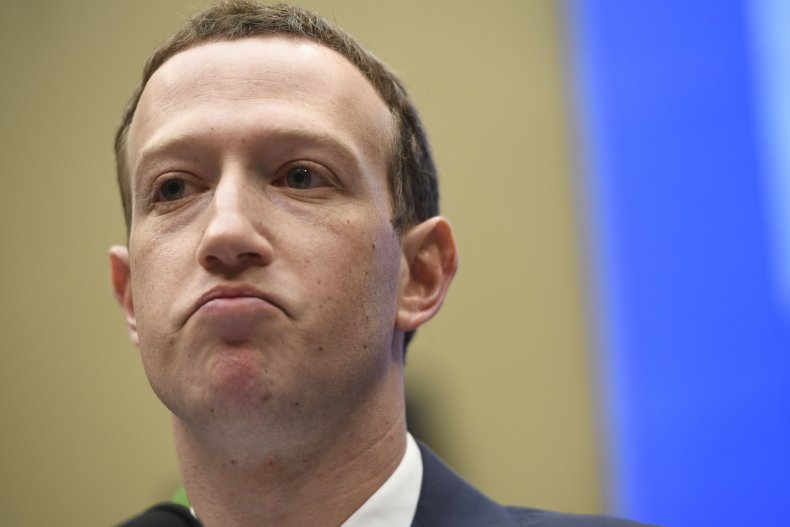 On June 30, Facebook announced that it removed 220 Facebook accounts, 28 pages, 106 groups and 95 Instagram accounts related to the Boogaloo movement as well as 400 other groups and over 100 additional pages with similar content.
While a company spokesperson said the platform would continue to monitor content and alert police about hateful content, Facebook is under growing pressure from an advertiser boycott and its recent audit to take greater steps towards stopping racist content.
There are now over 200 companies—including Ford, Unilever, Starbucks, Adidas, Coca-Cola, Verizon, Best Buy and many more—involved in the "Stop Hate for Profit" campaign.
The campaign calls on businesses to limit advertising on Facebook due to its allegedly lax policies on hate speech, extremism and misinformation. Collectively, the companies purchase billions of dollars worth of advertising on the platform.
The aforementioned civil rights audit which reviewed the company's actions over the last two years found Facebook's approach to civil rights "reactive and piecemeal." The audit said Facebook demonstrated inconsistent handling of hateful content, a tendency to push people toward extremist or divisive content and a permissiveness towards U.S. President Trump posts threatening violence against racial justice protesters and spreading lies about "illegal" mail-in voting.
While Facebook's Chief Operating Officer Sheryl Sandberg said the company "still has a long way to go" on upholding civil rights, she said the company "stands firmly against hate."
After a July 7 meeting with Facebook officials, representatives from Free Press, the NAACP, Color of Change and the Anti-Defamation League, four of the organizations behind the "Stop Hate for Profit" boycott, said they had no confidence that Facebook would make any substantive changes to address the platform's longstanding issues on racism and civil rights.
Newsweek reached out to Facebook for comment.