After Gambia Elections, The Climate of Fear Is Disappearing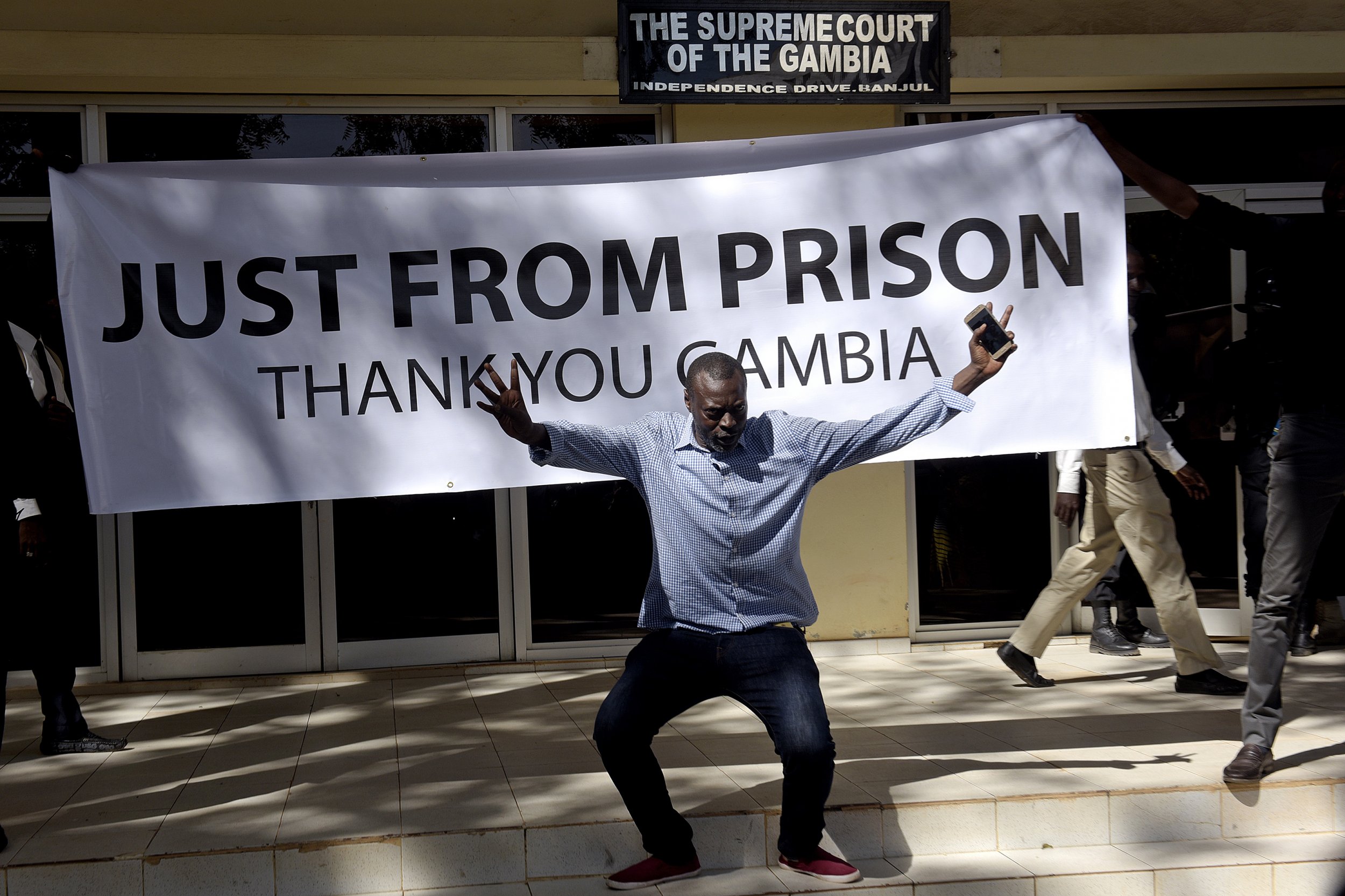 In April, I met a man named Solo Sandeng in a restaurant in Serekunda, a city close to Gambia's Atlantic coast. At the time, Sandeng was a leading opposition figure in Gambia and with, eight months to go until presidential elections, he spoke passionately about his desire to fight incumbent President Yahya Jammeh at the December polls.
I was deeply impressed by Sandeng's courage in speaking out for his beliefs, but gravely worried that he was being reckless; Gambia's security forces are well known for their blunt and brutal approach to handling political opposition. Tragically, my worst fears were realized when Sandeng was arrested and tortured to death by police just a week or so after our meeting. His body has not been recovered. (Medical records from Serekunda hospital said that Sandeng died of "shock" following his arrest.)
Sandeng was detained during a series of relatively small—but hugely influential—protests that occurred during April and May and in which dozens of other peaceful demonstrators were beaten and arrested. Another man, Ebrima Krummah, also died in detention in August, in circumstances that remain unclear.
During those months it was simply impossible to imagine what has happened in Gambia over the past few weeks. This is a country where for years people have been killed and beaten for speaking out and where ordinary Gambians were too scared to criticize the government on camera or be quoted using a real name. And yet as the electoral campaign period began in November, something changed. Suddenly thousands of people took to the streets to support candidates of all parties in the elections.
Observing one opposition rally on the final day of official campaigning, I barely recognized the country I thought I knew. "We need change, we don't want a killer," was repeated so often that it was easy to forget that in the very recent past this kind of statement could have led to imprisonment or worse.
On election day, December 1, not even the cutting of telecommunications and the ominous deployment of soldiers late in the afternoon dampened the enthusiasm of citizens to vote.
Those same young people and women were out in force again when the shock results came in that Adama Barrow had won and Jammeh had conceded. After a sharp intake of breath, many Gambians hugged, cried, danced and took to the streets. They talked of change, of being freed from prison, of their Independence Day.
Vehicles with police and soldiers—institutions historically responsible for serious human rights violations in Gambia—passed by, smiling and waving at the crowds and receiving cheers in return. It was as reassuring as it was extraordinary.
There is no easy explanation as to how this all came about, but there are clues. Observers believe that the addition of instant counts in front of monitors and party representatives at polling stations significantly reduced the possibility of fraud.
The official two-week campaign period offered unique freedoms—opposition voices on state media and the permission to hold rallies—for a limited period of time. And this provided the catalyst for Gambians to fill this space and forcefully exercise their rights to speak and assemble freely.
There is little doubt that public dissatisfaction had been building. There was anger about so many people being forced to migrate because of political repression and lack of economic opportunities, and dying on the way. They were angry too about threats and insults made by the president against various social and ethnic groups.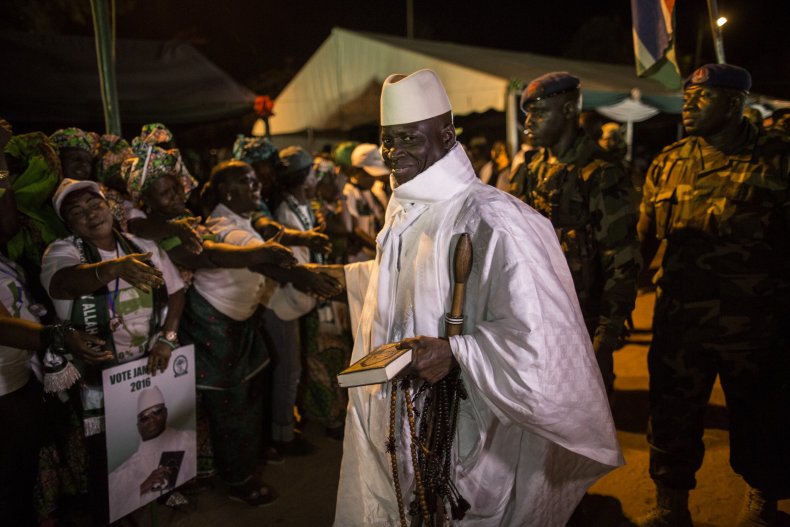 At the heart of the story of Gambia's remarkable election is the rapid evaporation of the country's climate of fear. It may have started with individuals like Sandeng putting their necks on the line in order to speak freely when no one else thought change was possible, but by the end they were joined by thousands of others who provided a strength and safety in numbers that made any targeting of individuals for dissent almost impossible.
Freed from a previously crippling fear of reprisals, many Gambians became emboldened to exercise their rights, and did so on an unstoppable scale. At times I could not help being reminded of the final scenes of the Wizard of Oz—just as Toto drew back the curtain and found that the great Wizard was just a man with megaphone, Gambians discovered that an all-powerful state was powerless against them when they stood together.
Of course, Gambia's story is not over—it is just beginning. Barrow has promised to free political prisoners, repeal repressive laws and bring Gambia back into the International Criminal Court. Gambians will expect these promises to be delivered, while also reforming the country's notorious security services and ensuring accountability for past crimes. This is no small task, and he will need the support of partners inside and outside Gambia to help him. Luckily he now has a population who will no longer be afraid to tell him when he is wrong.
Stephen Cockburn is Amnesty International Deputy Regional Director for West and Central Africa. He was in Gambia monitoring the human rights context, particularly the right to freedom of expression, association and peaceful assembly before, during and after the elections. He tweets @stevecockburn .