Gambia's President Yahya Jammeh Defeated in Election: Commission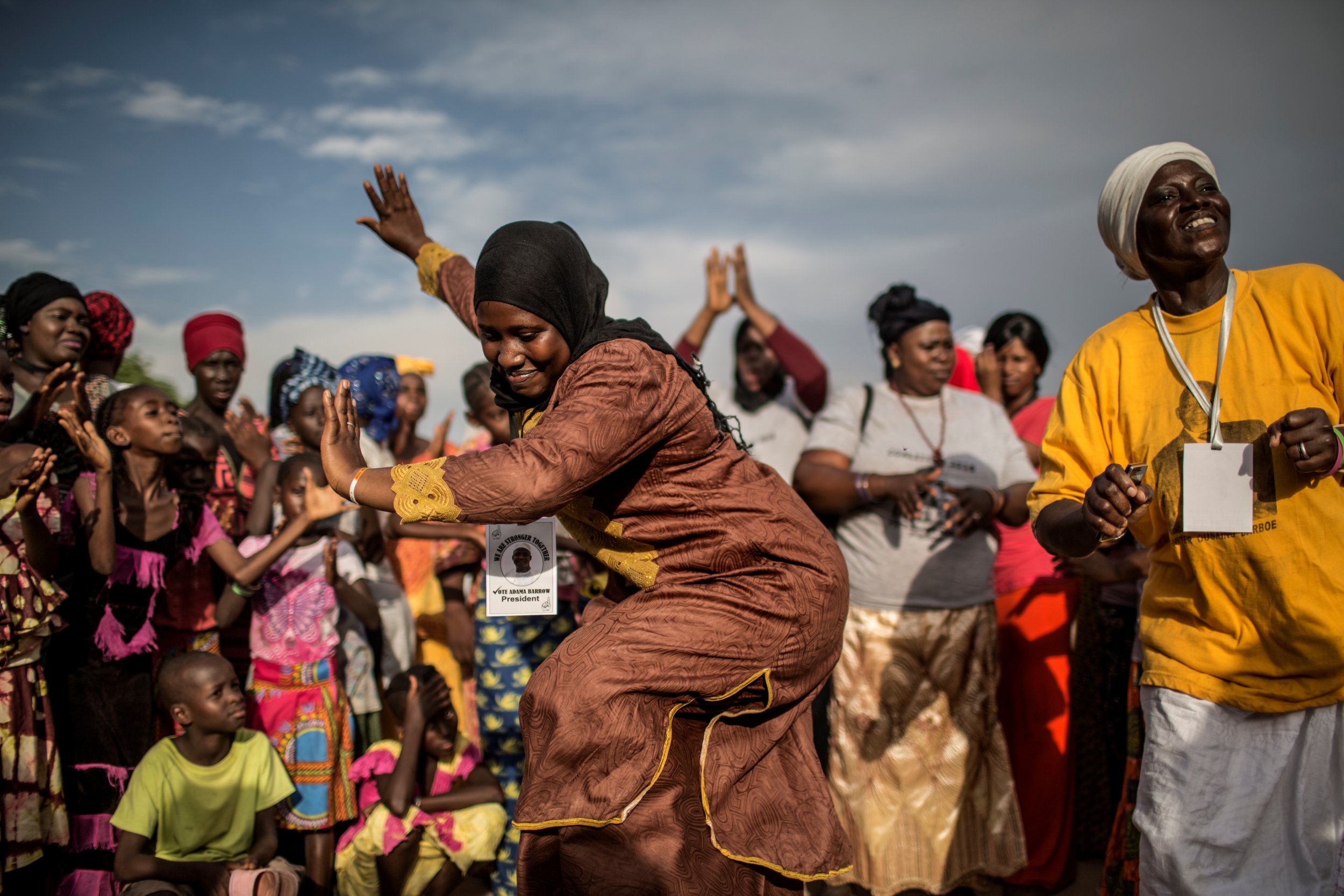 Gambia's President Yahya Jammeh has lost the country's presidential election, bringing to an end his controversial 22-year rule.
Adama Barrow, a political newcomer and former security guard at a British high-street store, defeated Jammeh in Thursday's presidential election, Gambia's electoral commission chief, Alieu Momar Njie, announced on Friday. Njie told the BBC that Jammeh was about to concede defeat, calling it a "unique" move. Barrow took more than 265,000 votes, ahead of Jammeh on 212,000 votes.
Jammeh took control of the tiny West African state in 1994, ousting former president Sir Dawda Jawara in a bloodless coup. The country's economy has grown and poverty has fallen under Jammeh's rule, but human rights organizations have accused the 51-year-old leader of widespread abuses and repression of opposition activists.
Jammeh's regime arrested several key opposition figures—including the main opposition leader Ousainou Darboe—earlier in 2016, while another politician Solo Sandeng died in police custody after being arrested while protesting, according to Amnesty International.
Seven opposition parties rallied behind Barrow, a 51-year-old estate agent representing the opposition United Democratic Party, following the arrests. Barrow's rallies appeared to energize Gambians tired of more than two decades of Jammeh's rule, which has seen many citizens attempt to seek refuge in Europe. Despite being the smallest country in mainland Africa, Gambia is the fifth-largest origin country of migrants arriving in Europe from the continent in 2016, with almost 10,500 Gambians crossing the Mediterranean according to the International Organization of Migration.
Thursday's vote proceeded relatively peacefully, although the government closed the country's borders and shut off internet access and international calls. The European Union and regional body the Economic Community of West African States (ECOWAS) did not send observers to the vote, but a small number of African Union experts monitored the election process.
Jammeh is a devout Muslim, rarely seen in public without a copy of the Koran and prayer beads, and declared Gambia to be an Islamic republic in December 2015. The bombastic leader has claimed to be able to cure diseases including HIV/AIDS with herbal remedies—to the dismay of medical experts—and previously told the BBC that he would rule for "one billion years" if God wills.