Ahmaud Arbery's Parents Ask to Skip Grand Jury Process as Prosecutors Say They Can't Convene Until June Due to Coronavirus
The parents of slain jogger Ahmaud Arbery and their attorneys are urging prosecutors to forego the grand jury process, which cannot currently move forward due to the ongoing coronavirus pandemic, after a video emerged of the 25-year-old black man's shooting earlier this week.
Speaking to ABC's Good Morning America on Thursday, attorney S. Lee Merritt, who is representing the family, argued that prosecutors could directly indict the suspects, Travis and Gregory McMichael, and that there was nothing stopping police from arresting the son and father.
Arbery was shot multiple times on February 23 in Brunswick, Georgia after the McMichaels followed him in their truck during his routine afternoon jog. No arrests have been made and no charges have been filed.
"Prosecutors will need a grand jury in order to formally indict these men, but that has nothing to do with actually going out and arresting the men seen on camera murdering a 25-year-old unarmed black man," Merritt explained.
"The prosecutors actually have the option if they so chose to, to directly indict and skip the entire grand jury process. It's something that happens all the time in our legal system. And this would certainly be an appropriate moment as well," the lawyer added.
Attorney Ben Crump, who is also representing Arbery's family, told Newsweek that they are now trying to "engage with the Georgia Bureau of Investigations, and let them know that there is probable cause to arrest these killers for executing their unarmed son who was simply jogging through the neighborhood."
Gregory McMichael, the father and a longtime investigator with the Brunswick Judicial Circuit District Attorney and a former Glynn County policeman, claimed in a police report that his son Travis shot Arbery out of concern for his safety. The men said they pursued the young black man because they suspected him of committing burglary in the area. But video of the incident, which emerged this week, shows Arbery attempting to run away from the men as he is shot multiple times.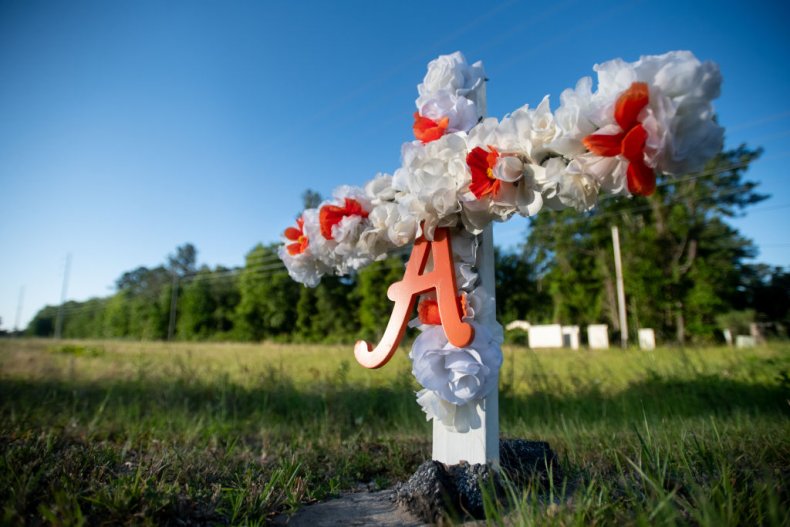 "I saw my son come into the world," Wanda Cooper Jones, Arbery's mother, told reporters on Wednesday. "And seeing him leave the world, it's not something that I'll want to see ever."
Due to Gregory McMichael's connection to the local police and district attorney, two local prosecutors have already recused themselves from the case. Tom Durden, an outside prosecutor from Atlantic Judicial Circuit, said Tuesday that he believes the case should be brought before a grand jury to possibly bring criminal charges against the McMichaels.
"After careful review of the evidence," Durden wrote in a statement. "I am of the opinion that the case should be presented to the grand jury of Glynn County for consideration of criminal charges."
Crump told Newsweek that the situation for Arbery's family was "terrible" because "it doesn't allow them the opportunity to grieve."
"They literally have to fight for justice and can't really go through the grieving process. And it's unfair on many levels. It's something that parents of children of color have to endure over and over again," the attorney said.
"They have to fight for simple justice instead of being able to appropriately grieve," he added.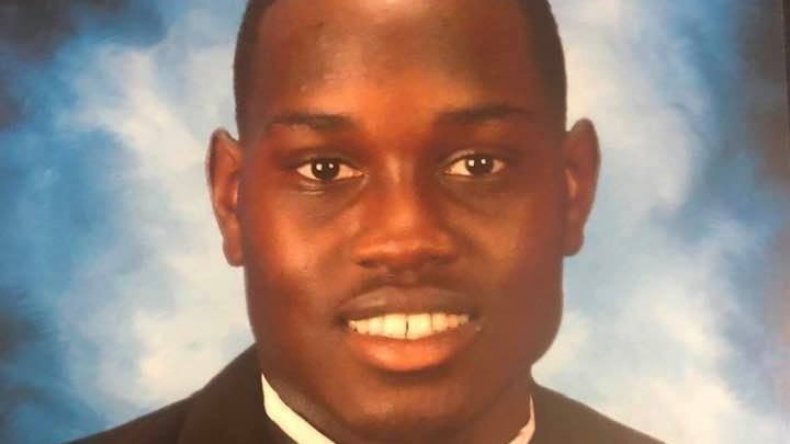 Many high-profile lawmakers and celebrities have called for justice for Arbery. Some have described the killing as a "lynching."
"Ahmaud Arbery was murdered for being Black. His White assailants were allowed to roam free *for months* after lynching him. They faced no charges, no arrests. Police had video of Ahmaud's murder the day it happened," Democratic Representative Alexandria Ocasio-Cortez of New York tweeted on Thursday. "His family deserves justice. Our country deserves answers."
Presumptive Democratic presidential nominee Joe Biden also expressed his frustration and concern.
"The video is clear: Ahmaud Arbery was killed in cold blood," Biden tweeted on Wednesday. "My heart goes out to his family, who deserve justice and deserve it now. It is time for a swift, full, and transparent investigation into his murder."
An online petition posted to Change.org calling for justice for Arbery has garnered more than 185,000 signatures as of the time of writing. "No one has the right to pursue, attack and kill an unarmed, non-threatening individual. Ahmaud's voice will be heard," the petition says.
As the case has garnered significant national attention, Crump said Arbery's family is hopeful that justice will be served in the end.
"We are very hopeful," the lawyer said. "But we know that until they're convicted nothing is guaranteed."