'Justice for Ahmaud Arbery!' Petition Surpasses 140,000 Signatures After Fatal Shooting Video of Black Georgia Jogger Emerges
An online petition demanding justice for Ahmaud Arbery has garnered nearly 150,000 signatures after a video of the 25-year-old black man's slaying went viral this week.
In the widely circulated clip, Arbery, who was reportedly out for a routine jog in Brunswick, Georgia, on February 23, can be seen attempting to run away as he is shot multiple times. Travis and Gregory McMichael, a son and father, have claimed that they were acting in self-defense, but the video shows a starkly different story. The two men have claimed that they suspected Arbery of committing a burglary.
"Evidence of this alleged burglary has not been released. Furthermore, McMichael's account of the deadly encounter with Arbery was not released until nearly 6 weeks following the shooting. Today and every day since Arbery's death, both Travis and Greg McMichael walk freely," the petition reads.
It also says that "McMichael's questionable account of events and the police department's poor communication efforts following Arbery's death lead us to believe that Arbery was a victim of racial profiling. Furthermore, due to Greg McMichael's previous involvement in county law enforcement, Arbery's death is not being addressed as a homicide nor taken as seriously as it should be."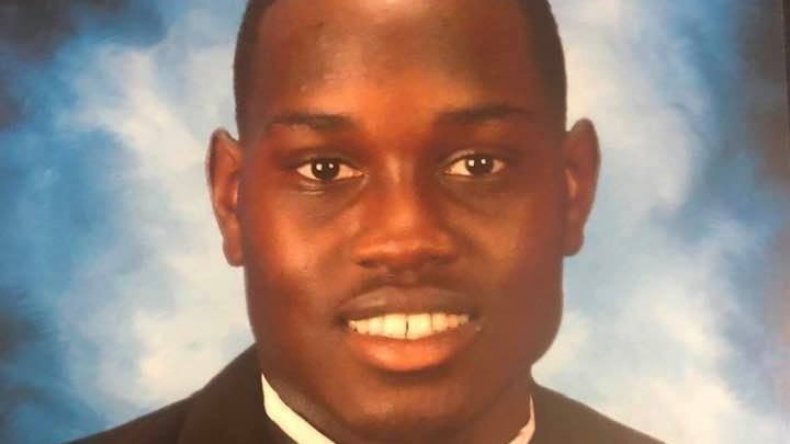 The petition continues: "No one has the right to pursue, attack and kill an unarmed, non-threatening individual. Ahmaud's voice will be heard."
As of publication, nearly 150,000 people had already signed the petition, with the goal of reaching at least 150,000 signatures.
"We want an immediate arrest because we don't think there should be two justice systems in America—one for black America and one for white America," said Ben Crump, an attorney representing the Arbery family, USA Today reported. "Ahmaud Arbery's life matters, and the fact that you have proof of the crime, you have a video...black people get arrested everyday with far less evidence."
Attorney Ben Crump, who is representing Arbery's family as co-counsel with S. Lee Merritt, told Newsweek that the McMichaels' claims of self-defense didn't make sense. He also asserted that no evidence has been brought forward to corroborate their claim that Arbery had committed a burglary.
"If they were in fear for their life, why would they be chasing somebody? You know, you can't initiate the confrontation, kill somebody and then say it was self-defense," Crump said.
Tom Durden, an outside prosecutor assigned to investigate, has recommended that the case go before a grand jury. Neither of the McMichaels has been arrested.
"I am of the opinion that the case should be presented to the grand jury of Glynn County for consideration of criminal charges against those involved in the death of Mr. Arbery," Durden said Tuesday.
Several prominent lawmakers have come out in support of the Arbery family, arguing that the shooting was racially motivated.
"The video is clear: Ahmaud Arbery was killed in cold blood," presumptive Democratic presidential nominee Joe Biden tweeted on Wednesday. "My heart goes out to his family, who deserve justice and deserve it now. It is time for a swift, full, and transparent investigation into his murder."
Former presidential candidate Senator Bernie Sanders of Vermont also called for justice. "There is no doubt in my mind that Ahmaud would be alive today if he were white," Sanders wrote on Twitter.
Representative Alexandria Ocasio-Cortez, a progressive Democrat from New York, described the killing as a "lynching."
"Ahmaud Arbery was murdered for being Black. His White assailants were allowed to roam free *for months* after lynching him. They faced no charges, no arrests. Police had video of Ahmaud's murder the day it happened," she tweeted. "His family deserves justice. Our country deserves answers."
This article has been updated with a comment from attorney Ben Crump.