Airbnb Open Homes Activated in Puerto Rico As 5.9 Quake Hits 13km Off Guanica
Airbnb has activated its Open Homes initiative in Puerto Rico following nearly 1,000 2+ magnitude earthquakes shaking the U.S. territory over several weeks.
According to its website, anyone on the island who has been "displaced or helping with relief efforts" can book free accommodation until January 31, 2020. For those looking for emergency housing they can do the following:
Fill in the form at the top of the Airbnb Open Home page to see what places are available and Read through each listing description to find one that's suitable
Users will need to create an account in order to book a place, providing a name, date of birth, phone number, and email address
Once set up, people send the host a message that includes details about their stay and possible arrival time.
The platform is also encouraging residents who have extra space in their homes to offer emergency housing across the island. Hosts will need to have a spare room or flat, which has a comfortable bed, basic amenities and toiletries and availability for two or more days in a row. According to the website, though accidental damage is rare, the platform will reimburse every host for property damages up to $1 million where required.
The company has activated its platform for disasters such as the Australian wildfires and hurricanes in America. However, it has seen controversy in recent years with spy cameras being found in host properties, damage to properties and fatalities and potential contributions to gentrification.
The activation of the services came before another earthquake struck southwest Puerto Rico. At 8:54 a.m. AST today, a magnitude 5.9 earthquake happened 13 kilometers southeast of Guanica and is the latest in a sequence of quakes since December 28, 2019. According to the United States Geological Survey (USGS), the largest event in the sequence was a magnitude 6.4 earthquake on January 7, preceded the previous day by a magnitude 5.8 shake.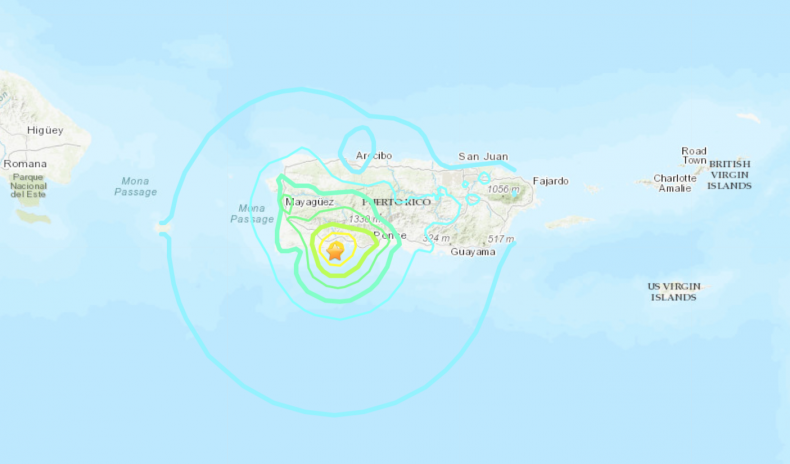 Since late December 2019, close to 1,000 magnitude 2+ earthquakes have occurred in this region—400 have been recorded since January 7. Of these, eight have been of magnitude 5+ and due to their shallow depth, many quakes of above magnitude 3 have likely been felt on land.
According to USGS, this earthquake has a low likelihood of casualties, with some potential damage locally. Estimated economic losses are less than 1 percent of GDP of Puerto Rico and past events with this alert level have required a local or regional level response. However, a quake of a similar magnitude brought down tourist attraction Playa Ventana this week.
At the time of reporting, six aftershock quakes have been recorded by USGS.