Former U.S. Senator Al Franken is excoriating Tucker Carlson, accusing the Fox News personality of profiting from his sympathetic commentary of the Russian government while contributing to thousands of deaths.
Franken, a comedian who resigned from the Senate in 2018 following allegations of sexual harassment, made the withering criticism on his podcast posted on Sunday. His remarks follow mounting disapproval of the top-rated Fox News host after clips of Carlson defending President Vladimir Putin and minimizing the country's aggression toward Ukraine on his show were featured on Russian state television.
"I'm glad someone in our country is giving aid and comfort to the Russians," Franken said sarcastically during an interview with journalist Michael Weiss. "Thank God, because that only probably results in the deaths of, I don't know, thousands of people."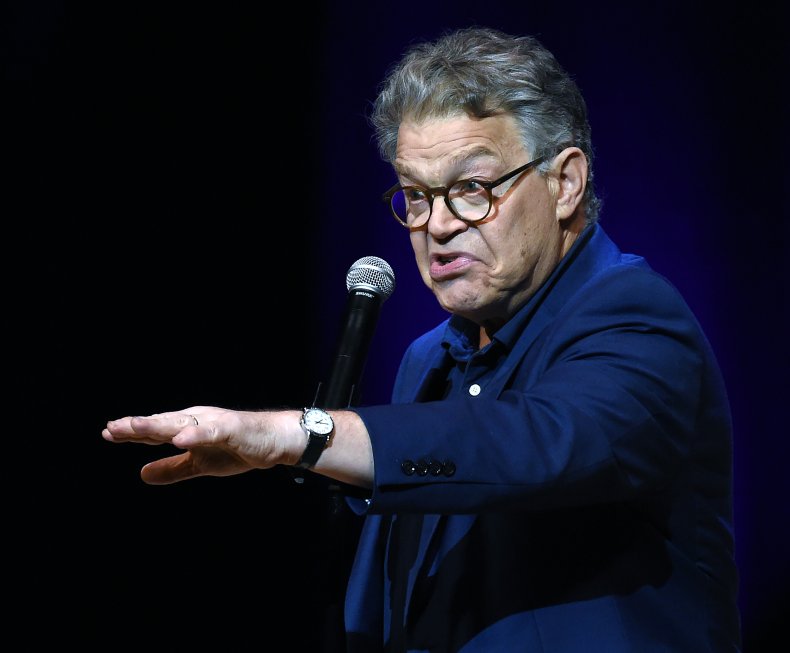 As Russia prepared to invade Ukraine late last month, Carlson gave a monologue on Tucker Carlson Tonight questioning why Americans should hold an unfavorable opinion of the Russian leader, saying, "Anything less than hatred of Putin is treason...hating Putin has become the central purpose of America's foreign policy."
"Has Putin ever called me a racist?" Carlson asked rhetorically during the monologue. "Has he threatened to get me fired for disagreeing with him? Has he shipped every middle-class job in my town to Russia? Did he manufacture a worldwide pandemic?"
The monologue was picked up by Kremlin-backed news outlet RT and other Russian news services. After appearing on Russian state media, Carlson quickly changed his tone, calling the invasion of Ukraine a "tragedy" and blaming Putin for the conflict.
Franken suggested during his podcast that Carlson's focus is personal enrichment.
"But you know what, Tucker makes a lot of money. Well, you can say to yourself, 'Look, I'm very talented. I'm going work hard. I'm going to be a truth-teller and work for the common good of everybody, as I see it,'" said Franken. "Or you can say, 'I'm a worthless piece of s**t. And the only way I can make money is this way.'"
Carlson is among other conservative and political figures who have come under scrutiny for making remarks that seemed to praise of defend Putin. Over the weekend, Saturday Night Live ran a segment parodying Fox News' coverage of the Russian invasion of Ukraine that featured Carlson, portrayed by Alex Moffat, holding a fundraiser for Russia's elite, the "real victims of this invasion."
"I kept asking 'Why do we hate Putin?'" Moffat, as Carlson, asked during the skit. "Aren't liberals in America even worse?"
Newsweek has reached out to Fox News and Franken for comment.