Al-Qaeda Calls for Muslims to Attack Americans and Jews Over Trump's Jerusalem Decision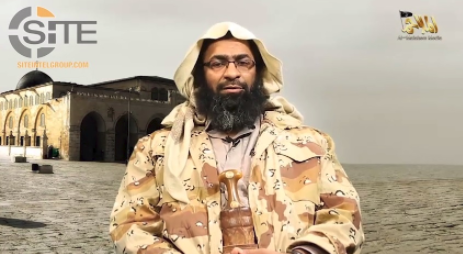 In a video message disseminated on online jihadi platforms, a senior Al-Qaeda leader has called for attacks on Jews and Americans over President Donald Trump's decision to recognize Jerusalem as the capital of Israel.
The leader, Khalid Batarfi, a top commander in the powerful Yemen-based branch of Al-Qaeda in the Arabian Peninsula, said Trump had declared a "new Jewish-Crusader war." The militant framed the White House's decision to move the U.S. Embassy in Israel as part of a holy war, using language regularly employed by Al-Qaeda in its propaganda.
Related: Woman ISIS fighter is first female foreigner sentenced to death for joining militants
"Let them [Muslims] rise and attack the Jews and the Americans everywhere," Batarfi said in the 18-minute-long video verified by the SITE intelligence monitoring group.
"No Muslim has the right to cede Jerusalem no matter what happens … Only a traitor would give it up or hand it over," the Al-Qaeda commander added in the video entitled "Our Duty Towards Our Jerusalem."
Batarfi went on to call for for attacks in America, the West and in Israel, the AFP reported. "The Muslims inside the occupied land must kill every Jew, by running him over, or stabbing him, or by using against him any weapon, or by burning their homes," he said.
In December the Trump administration broke with decades of consistent U.S. foreign policy, which did not recognize Jerusalem as the capital of Israel. Both the Palestinian Authority and Israel claim the city as their own capital.
The U.S. decision provoked swift rebuke from Arab and Muslim leaders across the world, with the Palestinian leadership saying it no longer viewed Washington as an impartial arbiter for Middle East peace.
Al-Qaeda, which in the summer of 2014 was eclipsed by the Islamic State militant group (ISIS), has been in the ascendent following the fall of its rival, particularly in Iraq and Syria. The U.S has described Al-Qaeda in the Arabian Peninsula as the group's most dangerous franchise worldwide, as it holds vast swathes of territory in war-torn Yemen.