Al-Qaeda's Zawahiri Calls on Supporters to Reject ISIS and Support Taliban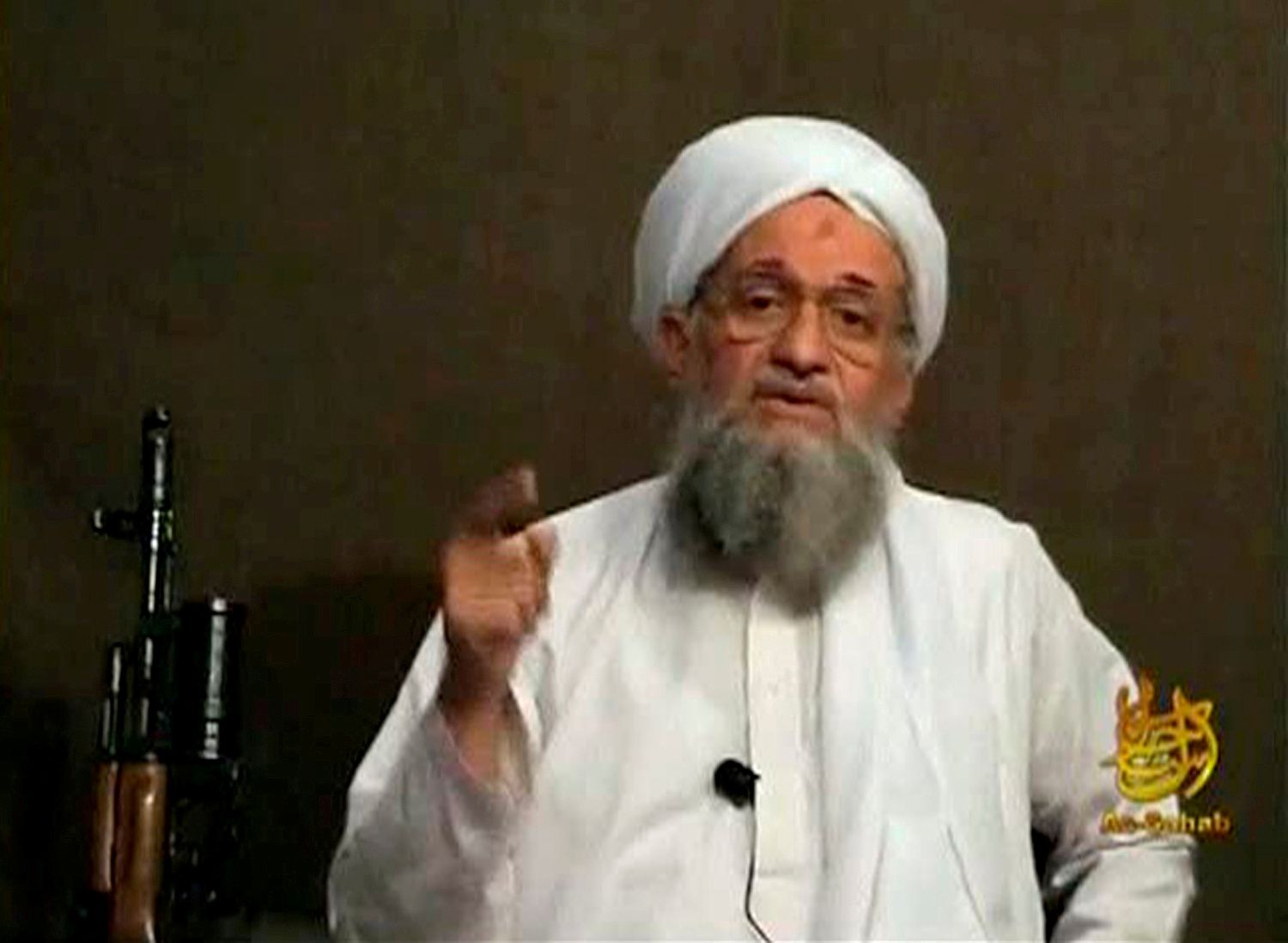 Al-Qaeda leader Ayman al-Zawahiri called on the world's Muslims to reject the Islamic State militant group (ISIS) and throw their weight behind the Afghan Taliban, in a new video released on Sunday.
The leader of one of the world's largest jihadi groups said that ISIS and his rival leader of the group, Abu Bakr al-Baghdadi, was only intent on trying to "split the ranks of the mujahideen," or jihadis.
In the video entitled 'Be Not Divided Among Yourselves,' Zawahiri continues to say that the world's Muslims should "rally around the emirate" in what is a reference to the Afghan Taliban, which refers to itself as the Islamic Emirate of Afghanistan, according to The Long War Journal.
ISIS frequently attempts to paint Al-Qaeda as lesser Muslims, than its own followers. The two titans of the global jihad fell foul of one another when ISIS was on the rise. The Islamic State in Iraq (ISI), the radical group's previous incarnation, had attempted to capitalize on the instability amid the two-year civil war in Syria in 2013.
Baghdadi announced that both would merge to become the Islamic State of Iraq and the Levant (ISIL). The group would become widely known as the Islamic State of Iraq and Syria, but countries such as the U.S. still retain the original name.
Zawahiri rejected Baghdadi's attempt to merge the two under a new umbrella. But Al-Qaeda fighters in Syria, including entire battalions, began to defect to Baghdadi's Syrian arm, particularly in the region of Raqqa, giving them a territorial hold in what would later become the group's de-facto capital.
Al-Qaeda, in February 2014, disavowed any link with ISIS, balking at the group's barbarity. ISIS had essentially used al-Qaeda's brand as a springboard to leapfrog its jihadi master, standing on its own in both Iraq and Syria. It would reach audiences across the world with its publication of horrifying execution videos of western hostages and local people who they said had broken their form of medieval Islamic law.
Al-Qaeda lost the propaganda war to ISIS, pushing it into second place. The group also lost its most prominent arm in Syria, the Nusra Front, last month when its leader Abu Mohamed al-Jolani announced it had cut ties with Zawahiri's group, renaming itself the Jabhat Fatah al-Sham. It is a seeming bid to have itself removed from the U.S. list of extremist organizations.