ISIS Suicide Bomb Kills 47 in Former Al-Qaeda Town in Yemen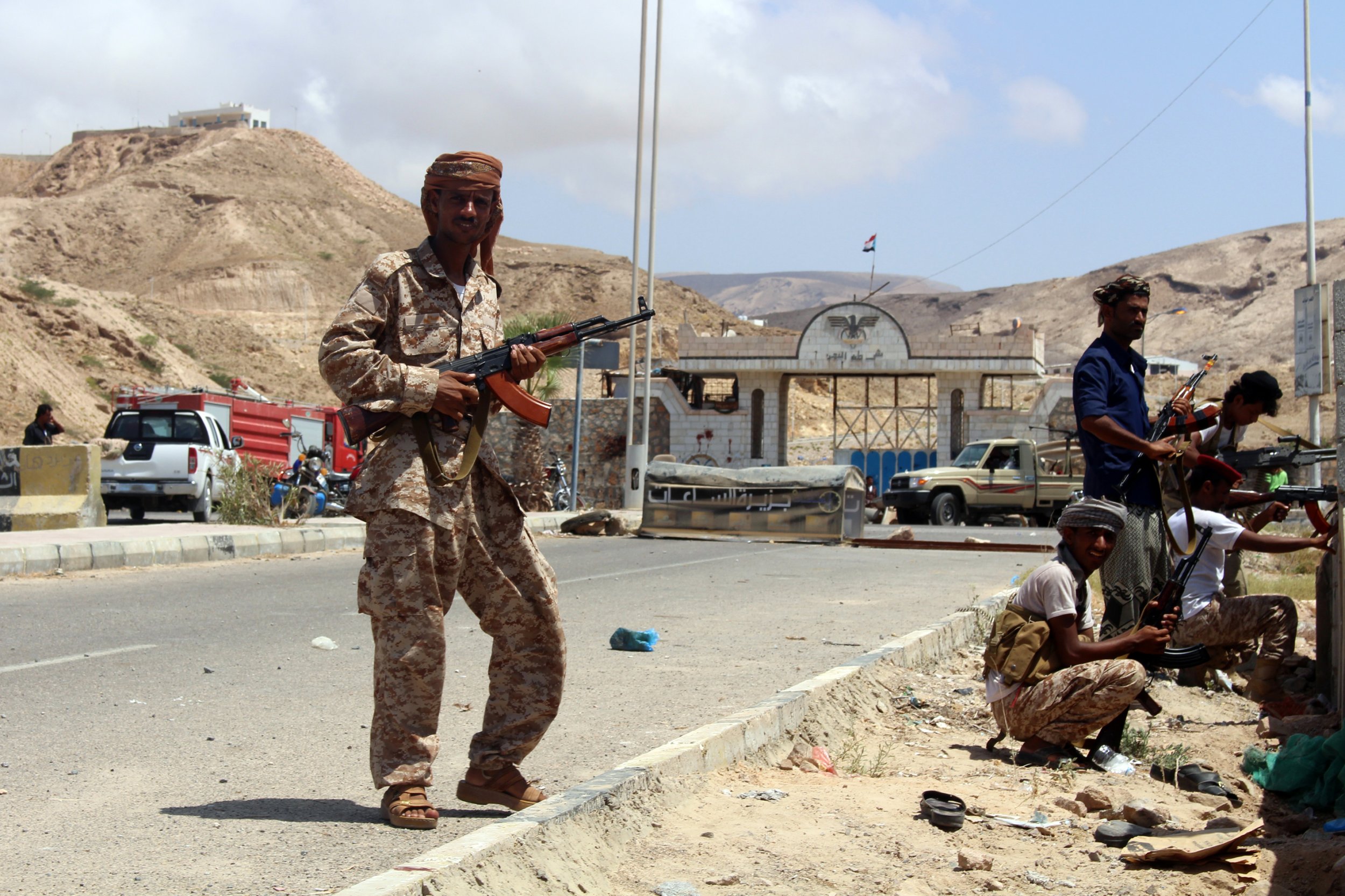 Two suicide bomb blasts claimed by the Islamic State militant group (ISIS) killed 47 police officers in a Yemeni town on Sunday recently held by rival Al-Qaeda jihadis.
The radical Islamist group struck the outskirts of the port town of Mukalla in the first blast, killing 41 people and wounding more than 50 people, medics told AFP news agency.
An ISIS suicide bomber targeted recruits lining up outside a police center in the southwest of the city, which Al-Qaeda's Yemeni affiliate had controlled for a year until government forces, backed by the U.S., recaptured it last month.
The attack took place in the district of Fuwah and ISIS claimed the attack in an online statement. "Brother Abu al-Bara al-Ansari... detonated his explosives belt at a gathering of the apostates of the security forces," it read.
A second blast targeted the security chief of the city, General Mubarak al-Oubthani, as he headed from the police center towards the city's central district. The explosion killed six of his security detail but he only suffered minor injuries.
Mukalla is the provincial capital of the northeastern region of Hadramawt, the country's largest. The police officers were returning to work after recapturing the city and some of those killed were signing up to join the police force.
Yemen is in the midst of a year-long civil war between Shia Houthi rebels, backed by Iran, and government forces, backed by the Saudi-led coalition air forces. Jihadi groups such as al-Qaeda and ISIS have sought to capitalize on this instability.
ISIS has carried out a series of suicide bombings against mosques in the country—particularly the capital Sana'a—where Shia Muslims, whom the group consider to be infidels, had been worshipping.