Shots Heard at Mogadishu's Hotel Ambassador Day After Al-Shabab Attack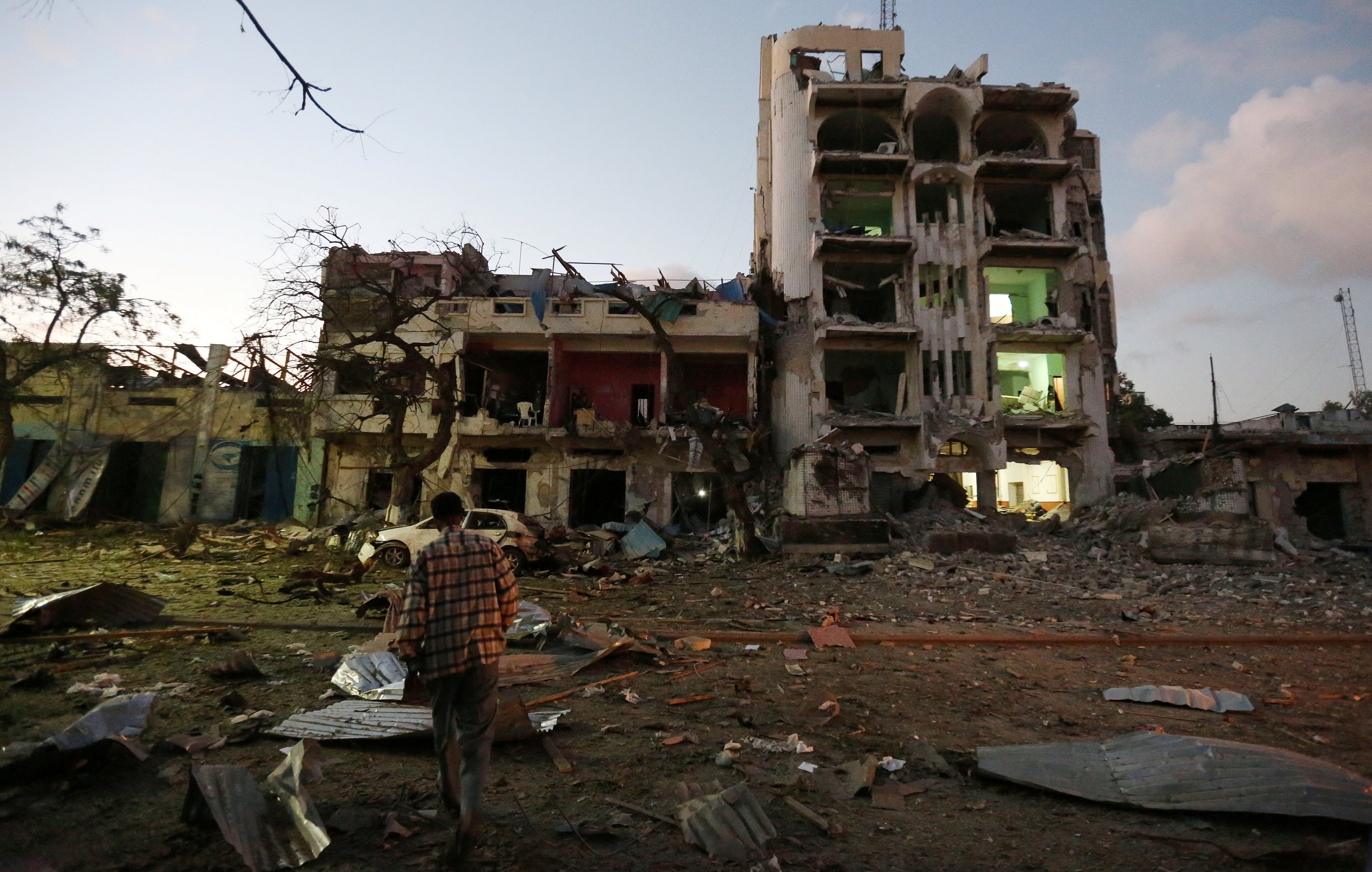 Witnesses near the Hotel Ambassador in the Somali capital Mogadishu have reported hearing shots, a day after a terrorist attack on the building.
Somali authorities announced Thursday that Al-Shabab militants killed at least 16 people and wounded 55 others in a car bomb and gun assault on the hotel.
Speaking to Reuters, local police officer Major Nur Mohamed said that while shooting had died down, government troops didn't have full control of the building. "We suspect the rooftop is not safe," he added. "Security forces are inside from the first to fourth floor."
As armed police try and secure the hotel, others have shut off all main roads to the site, which has been extensively damaged. Reuters also reported that some people are believed to be still inside the hotel, which is popular with lawmakers.
Wednesday's attack was the latest in a series of Al-Shabab assaults on Somalia's Western-backed government. The group, which is affiliated with Al-Qaeda, has also targeted Kenya and Uganda. Both countries have troops stationed in Somalia aimed at repelling the militant group.