Alabama AG Requests Execution Same Day Governor Reinstates Lethal Injection
Alabama Attorney General Steve Marshall "immediately" filed a motion to execute a prisoner after Governor Kay Ivey lifted a state moratorium on the death penalty.
Ivey, a Republican, announced on Friday that capital punishment was returning to the state only three months after being paused for what she called a "top-to-bottom" review by the Alabama Department of Corrections (ADOC). The death penalty was put on hold following a series of botched lethal injections.
The most recent incident, in November, saw convicted contract killer and death-row inmate Kenneth Eugene Smith poked and prodded for hours before prison officials were forced to call off the execution after a midnight deadline passed. The bungled execution of Alan Miller was called off two months earlier, also due to a failure to correctly place an IV line.
Ivey said that it was "time to resume our duty in carrying out lawful death sentences" in a letter to Marshall, who is also a Republican, on Friday, according to the Associated Press.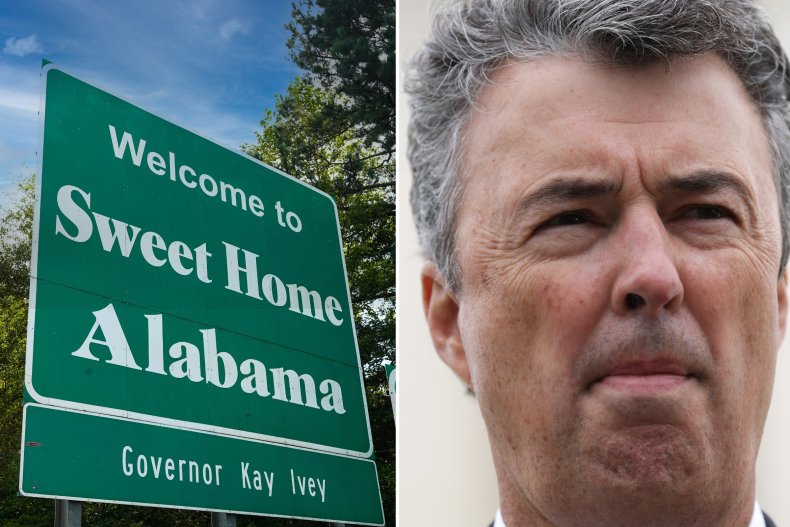 "Far too many Alabama families have waited for far too long—often for decades—to obtain justice for the loss of a loved one and to obtain closure for themselves," Ivey wrote. "This brief pause in executions was necessary to make sure that we can successfully deliver that justice and that closure."
Soon after, Marshall said in a statement that he was "pleased" with the decision, while expressing confidence that "the travesty of justice that occurred in November of last year will not be repeated."
Marshall called for executions to quickly resume, beginning with death-row prisoner James Barber—who was sentenced to death for murdering 75-year-old Dorothy Epps in 2002.
"As I have made clear, I and my office remain fully committed to and capable of carrying out capital punishment in Alabama," Marshall said in the statement, which was shared on Twitter.
"My office immediately filed a motion today with the Alabama Supreme Court to set an execution date for death-row inmate James Barber," he continued. "And we will be seeking death warrants for other murderers in short order."
In a statement also shared to Twitter, the American Civil Liberties Union (ACLU) of Alabama called the decision to end the moratorium a "troubling" development that "proves our worst concerns," arguing that ADOC should not have led the review.
ACLU of Alabama said that the "rapid end of the investigation" came after months of "ignored pleas from attorneys, advocates, clergy, and others requesting an external, independent review."
"The Governor refused to follow the lead of her Republican peers in other states & order an independent review," the group wrote. "We've argued it's unreasonable to believe an agency responsible for botching executions can thoroughly investigate itself & suggest remedies to correct its own behavior."
"Today's announcement that ADOC's investigation is complete is troubling and proves our worst concerns," the group added. "It is irresponsible to believe that the state-sponsored torture of individuals would end if given more time and practice."
Newsweek has reached out to Ivey's office and the ACLU of Alabama for comment.