'Aladdin' Musical Opens in London: Does It Live Up to Disney's Classic Film?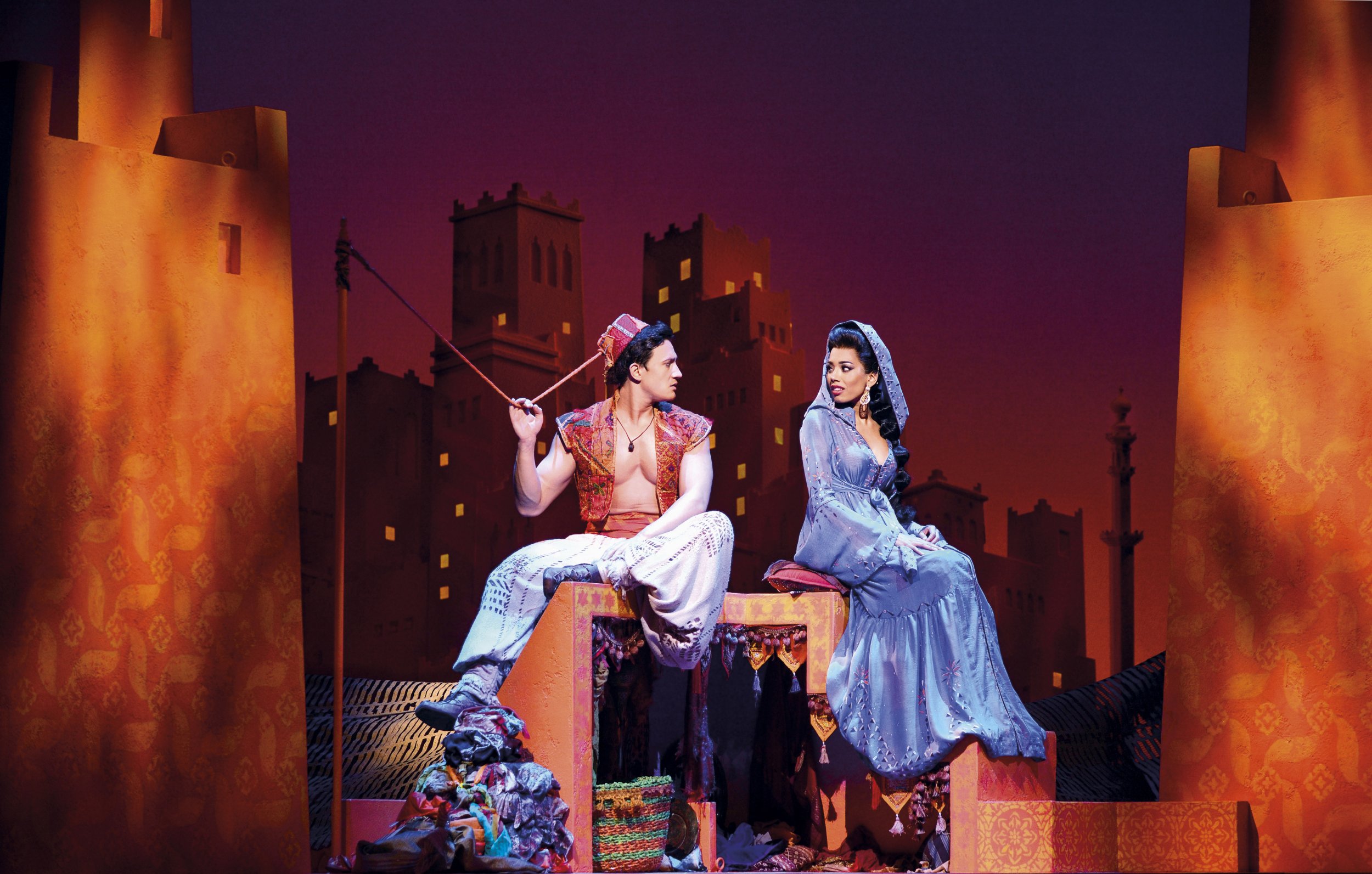 There has been a lot of discussion this week, following the announcement Monday that smash hit Broadway musical Hamilton will transfer to London's West End in October 2017, about whether that show, with its centrally American story, can translate to U.K. audiences. Putting on a theater production is a great risk and it can't be predicted how a show will resonate with the audience; for example, a revival of The Color Purple triumphed at the Tony Awards Sunday and has been a hit with Broadway audiences, but its initial production in London in 2013 closed after just two months. So it was with some trepidation that I ventured to see a musical take on Disney's Aladdin, newly transferred to London's West End from Broadway.
The original 1992 film, in which the late great comic Robin Williams voiced the Genie, is a childhood staple for many Millennials. Walking into the Prince Edward Theatre Wednesday night for the official opening could either cement my love for that film—or tarnish it irrevocably. But as the chorus line began shuffling onstage to open the show with "Arabian Nights," any fears were quickly assuaged.
Fans of the 1992 animation will be delighted by the familiar numbers like "A Whole New World," but even that most esteemed of Disney songs is outshone by the Genie's lengthy solo number "Friend Like Me," the pomp and ceremony of which is easily the musical's highlight.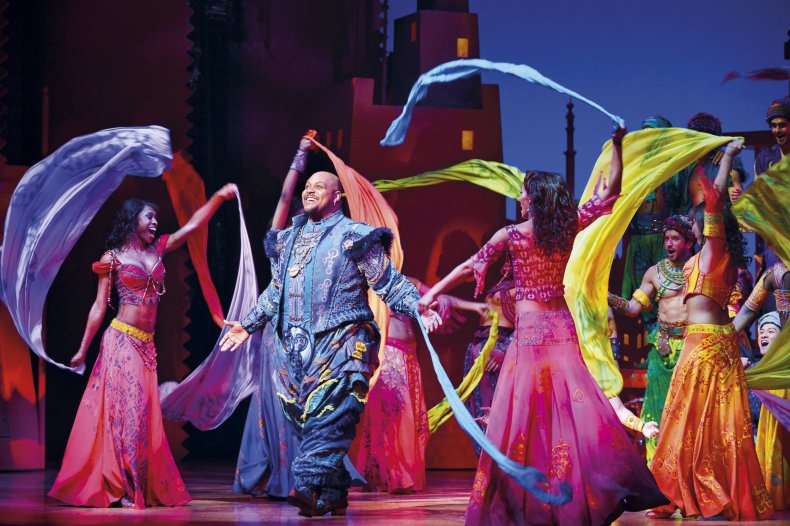 In such an intensely rehearsed medium as theater, Aladdin manages to capture a feeling of spontaneity, particularly through the Genie—played here with vigor by American stage star Trevor Dion Nicholas, the understudy for Genie in the Broadway production—who regularly breaks the fourth wall and addresses the audience in a "wink, wink, nudge, nudge" fashion not dissimilar from a Carry On film. And although the musical may have originated in the U.S., there are humorous British references sprinkled into the reworked script by writer Chad Beguelin, including Bruce Forsyth's famous catchphrase: "Nice to see you, to see you nice." The humor, like all good family entertainment, works on two levels: there's enough here that will draw a wry smile from the parents, like Jafar's self-awareness of his almost caricatural villain, while the children will enjoy the slapstick nature in which the jokes are delivered—for example, Aladdin's friends comically fainting after being hit over the head with batons.
Aside from quick-witted dialogue ("Even our poor people look fabulous," quips the Genie) and the rousing music numbers, Aladdin 's biggest strength, as you might expect of anything with Disney branding, is its production. The cinematic scope and feel of the sets and lighting almost make you believe you really are in the fictional mystic city of Agrabah, and not in a theater off a busy road in central London. The lavish gold set pieces used for the Cave of Wonders, where Aladdin discovers the magic lamp, could double for the opulence of King Tut's tomb. And you might even be fooled into believing in magic trying to spot the wires suspending the magic carpet from the theater's rafters.
Standing ovations at musicals may be customary—even if not always deserved—but as a purveyor of the artform, I can't think of a musical in recent memory that has worked harder for its raucous applause than Aladdin.
Theater may indeed be an unstable medium, and Hamilton's London prospects unknown, but based on Wednesday's gala performance, Aladdin is likely to be another hit for Disney's theatrical arm along with The Lion King—and that's not bad company given Simba's been going strong in the West End for 16 years.
Aladdin is booking now at the Prince Edward Theatre in London.