Alan Dershowitz Tells Fox News Donald Trump is 'Far More Powerful Than' A King
In an appearance on Fox News Monday evening, lawyer and author Alan Dershowitz compared President Donald Trump to a monarch while speaking about the controversy regarding former White House Counsel Don McGahn's subpoena to testify before House impeachment investigators.
"[Judge Brown] went nuts, talking about how the president's not the king. Of course the president's not the king; the president's far more powerful than the king," he said. "The president has the power that kings have never had."
Dershowitz gave a basic explanation of the requirements for impeachment. "He has a very, very powerful office, and the framers wanted it that way. That's why they required for impeachment very strict criteria to be met," he explained.
He also drew comparisons between the U.S. process for impeachment and a parliamentary system like the one established in the U.K. "We don't live in a parliamentary democracy, where parliament can just vote to remove a leader, a prime minister," he said.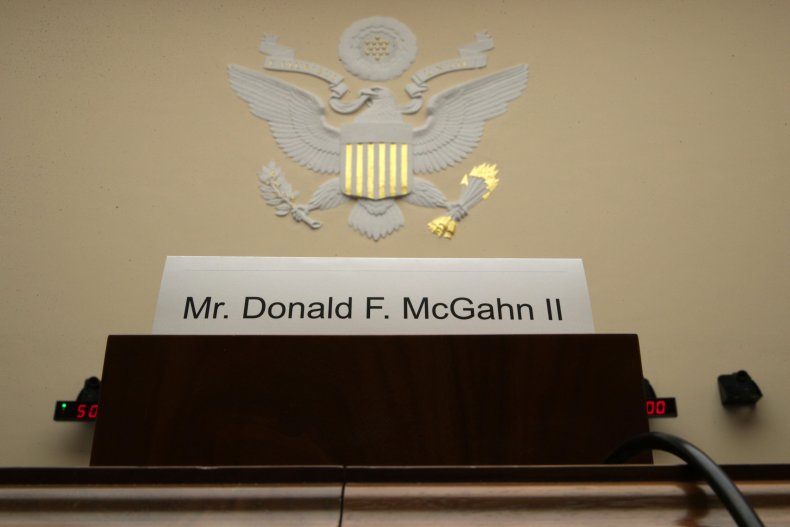 Before asking for Dershowitz's response, host Laura Ingraham called the subpoena "hyperbolic" and noted that the Department of Justice planned to appeal. "If upheld at the D.C. Circuit Court of Appeals, McGahn could just show up to congress and assert privilege on as many questions as he wanted," she said.
The high profile lawyer, who has represented Mike Tyson, Patty Hearst, and O.J. Simpson, reiterated Ingraham's assertion that the subpoena will have "no substantive impact" because McGahn can invoke privilege. "The Judge went out of her way to say, 'I am not ruling on the issues of privilege. All I'm saying is he has to show up and use that word,'" he explained.
Dershowitz also said that the subpoena won't have any major impact on the impeachment. "All it means is that people have to show up, and then they can invoke the privilege," he told Ingraham.
Despite Dershowitz's claims, other officials have found the subpoena to be a major development in the impeachment. Neal Katyal, former acting solicitor general under President Barack Obama, told MSNBC that the ruling seems "like a complete win for Nancy Pelosi and the House of Representatives and a very devastating loss for the president." He explained that this may change whether National Security Advisor John Bolton will testify. "Trump made some absurd legal arguments saying he was absolutely immune and his advisers couldn't testify and this judge appears to have rejected all of that," he said.