Where To Find Every TV Show Location in 'Alan Wake Remastered'
The Couch Potato achievement in Alan Wake Remastered tasks players with watching every single television show in the game. Newsweek has prepared the following guide to help you find all 14 of these TV locations.
Despite being a video game developer, Remedy Entertainment is clearly inspired by television more so than anything else, with their fascination for the medium often seeping through into their releases. For instance, Control was heavily inspired by sci-fi shows like The X-Files and Fringe, while Quantum Break actually made you watch full-length installments of a web series between each level.
However, the TV obsession is most evident in Alan Wake. The cult classic is not only segmented into episodes (each of which begin with "previously on" recaps and end with gripping cliff-hangers worthy of Lost) but it also lifts multiple characters and plot points from Twin Peaks.
As if that was not enough, television actually plays a crucial role in the story as well. Throughout the game, our protagonist is confronted with disturbing visions of himself babbling hysterically on TV. These supernatural broadcasts provide a glimpse into a forgotten past that Alan is desperately trying to remember and also divulge important clues about the mystery at the heart of Bright Falls.
Alan Wake Remastered TV Location 1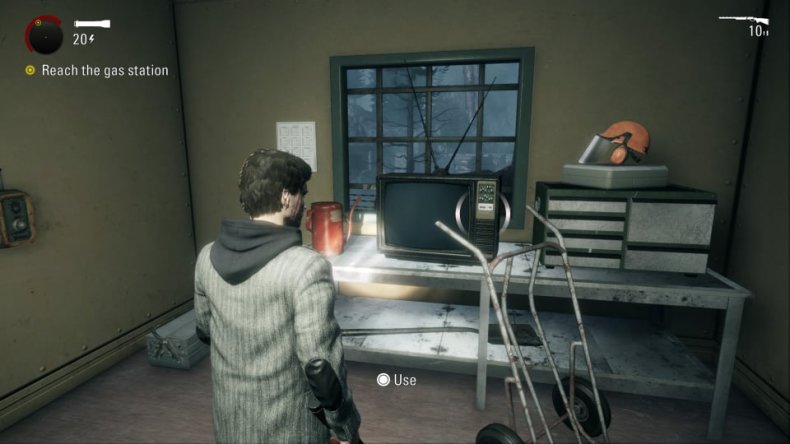 Some of the TVs that you come across are airing reruns of an in-universe series, titled Night Springs. Inspired by The Twilight Zone, it is a black-and-white anthology show that deals with the paranormal, narrated by an uncanny Rod Serling impersonator.
In Episode 1, "The Nightmare," you will find the first of these broadcasts just before you enter the lumber yard. As you near the location, you will see a giant log dangling from machinery in the distance.
Before you head towards that point of interest, go inside the control room to your right. In here, there is a TV that will play your introduction to Night Springs.
Alan Wake Remastered TV Location 2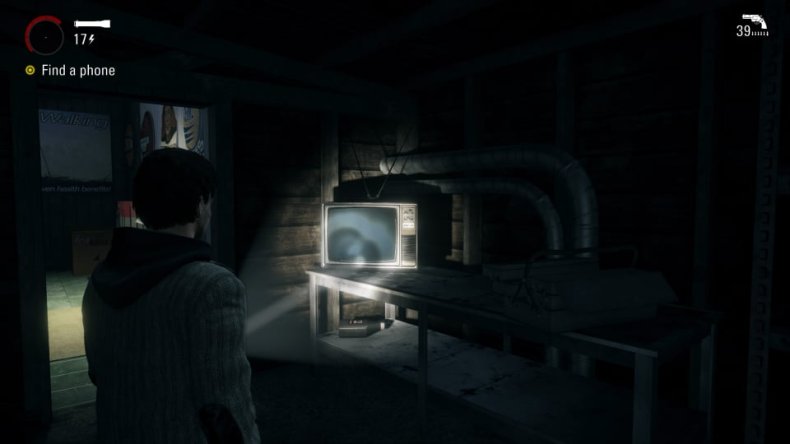 While you will need to manually switch on the various Night Springs broadcasts (as they are hidden collectibles), the TVs that display visions of Alan losing his mind are parts of the main story and so you do not need to worry about missing them.
The first of these broadcasts will be triggered when you enter the gas station towards the end of "The Nightmare."
Alan Wake Remastered TV Location 3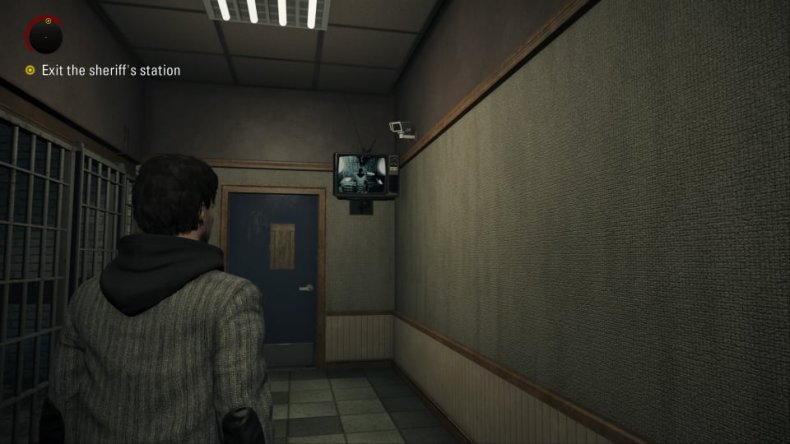 The third TV location is another one that you cannot miss. It is encountered at the beginning of episode 2, "Taken", when you are instructed to exit the sheriff's station.
Alan Wake Remastered TV Location 4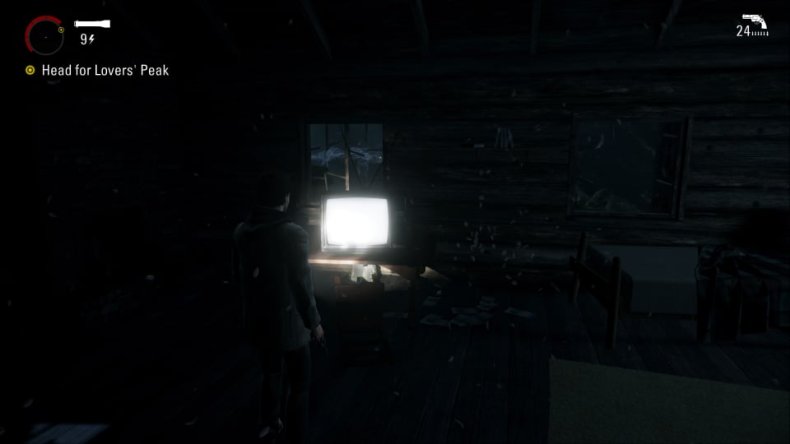 The fourth TV location is another Night Springs broadcast and so you will need to deliberately hunt it down. It is in the second cabin on your right as you are descending into Elderwood National Park. The building can be distinguished by its shattered windows.
Alan Wake Remastered TV Location 5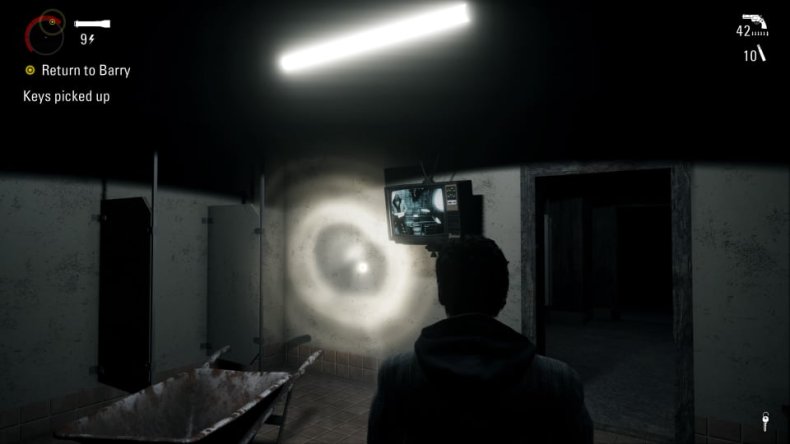 The fifth TV set will automatically begin playing after you collect the car keys in "Taken." This one cannot be missed.
Alan Wake Remastered TV Location 6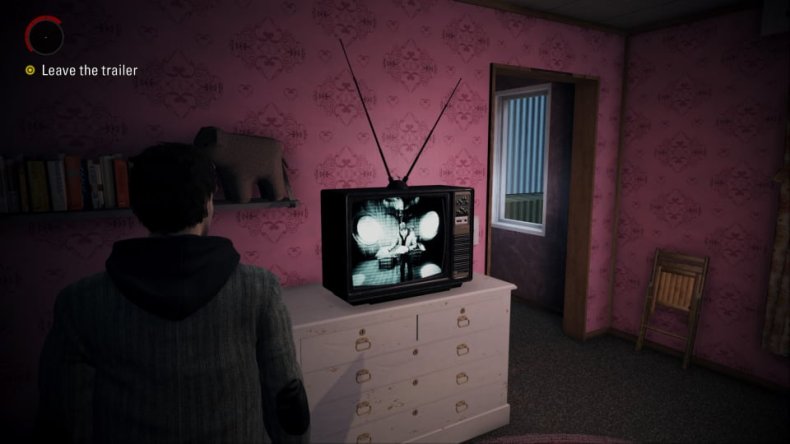 When you wake up in Rose's trailer near the beginning of episode 3, "Ransom," there will be a TV on the cabinet immediately in front of you.
Alan Wake Remastered TV Location 7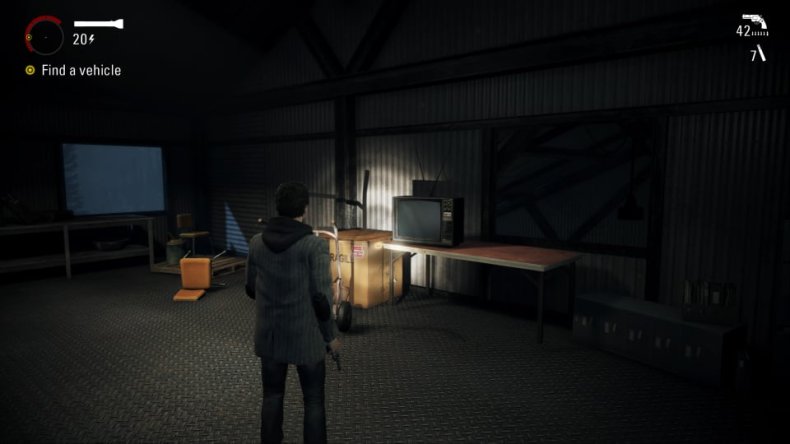 Another Night Springs broadcast can be found on the top floor of the train depot in "Ransom." It is on a wooden table hidden at the back of the room.
Alan Wake Remastered TV Location 8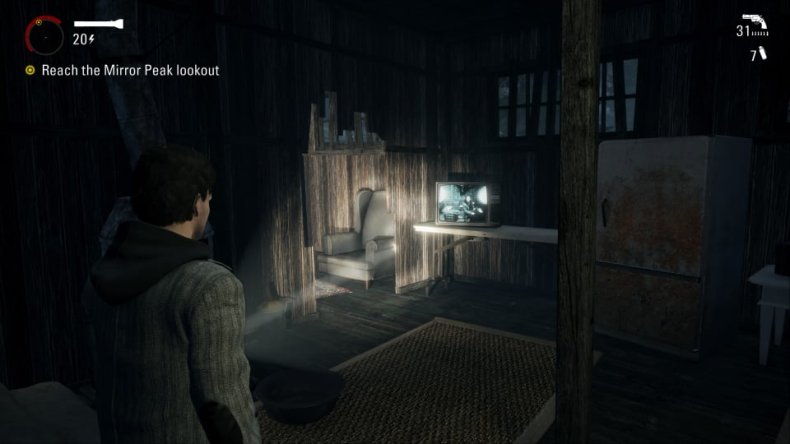 The eighth TV set will automatically start playing when you unlock the shack door while exploring the ghost town in "Ransom."
Alan Wake Remastered TV Location 9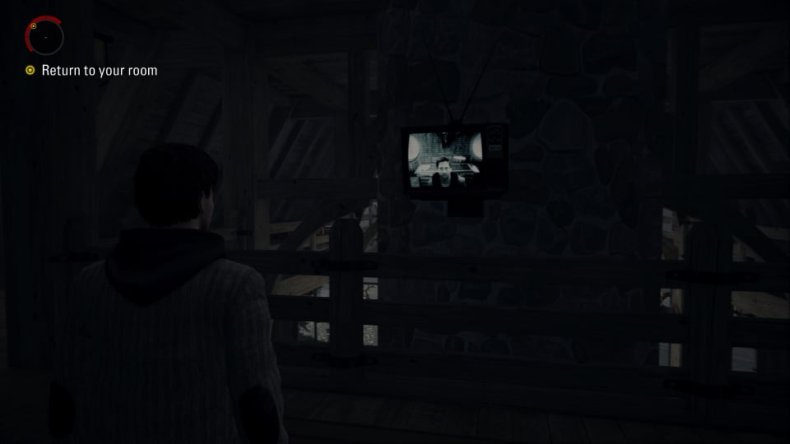 When you are wandering around Dr. Hartman's clinic at the start of episode 4, head up the stairs in the mess hall. There is a TV set here, which you will naturally come across when the orderly instructs you to go to your room.
Alan Wake Remastered TV Location 10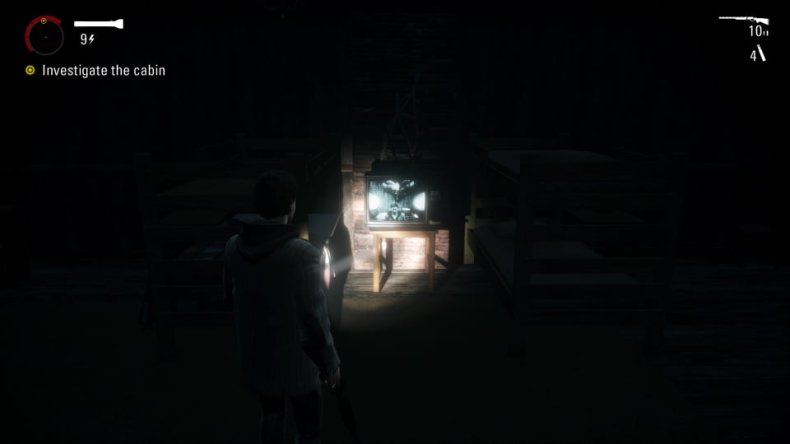 In episode 4, a television broadcast will trigger after you leave the room where you meet the dying Walter Snyder.
Alan Wake Remastered TV Location 11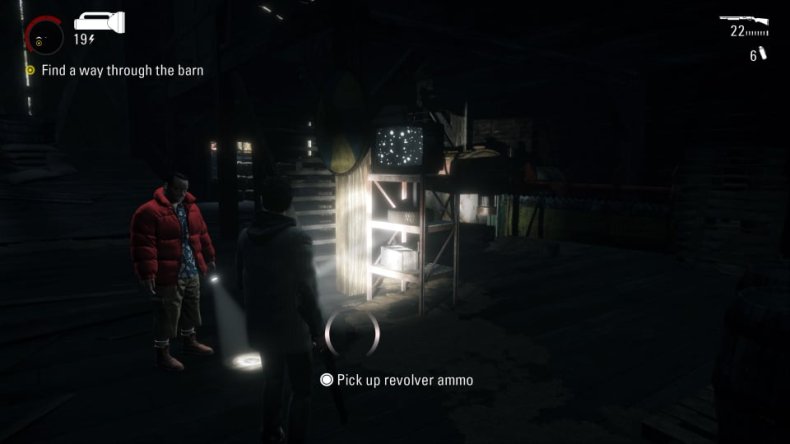 This TV can be quite easy to miss, given that it's located in such an impenetrably darkened room. When you enter the barn at the Anderson place (the one with the giant Viking longship), there is a TV next to where Barry is standing.
Alan Wake Remastered TV Location 12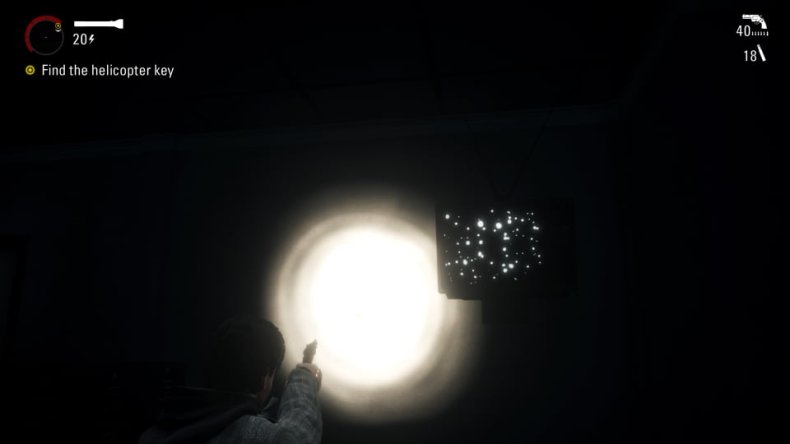 The twelfth TV is another one that is cunningly hidden. When you enter the town hall in episode 5, "The Clicker," do not go straight to the fuse box. Instead, go upstairs.
Sheriff Breaker will admonish you for going the wrong way, but there is a TV up here that can otherwise be missed.
Alan Wake Remastered TV Location 13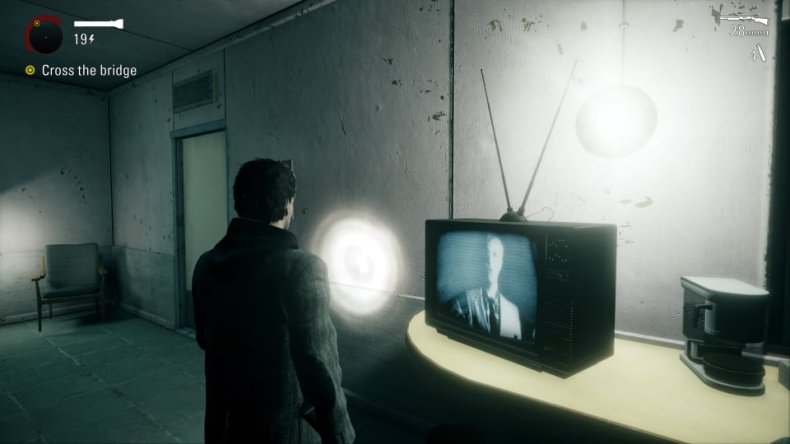 Immediately after crossing the bridge to the power plant, go into the adjacent control room. Here you will find a TV next to a computer terminal.
Alan Wake Remastered TV Location 14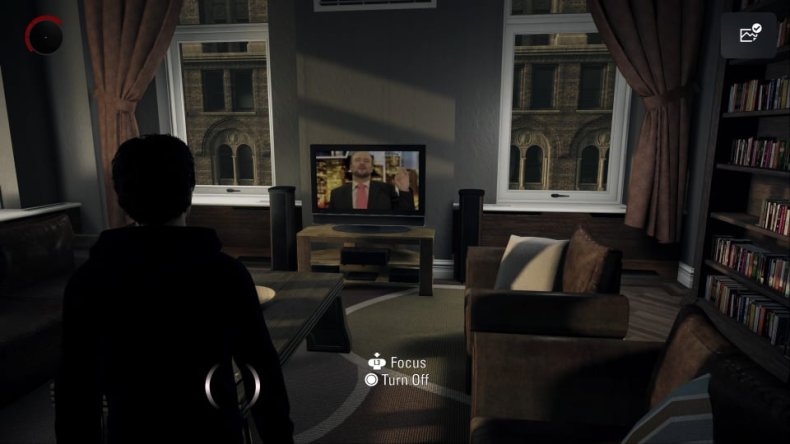 The final show is another one that you will inevitably find as part of the story. It is on Alan's TV in the opening flashback of episode 6, "Departure."
Alan Wake Remastered is available now on Xbox Series X, Xbox Series S, PC and PS5.