A superior court in Anchorage, Alaska, heard oral arguments on Wednesday in the civil case of a state politician being sued by a constituent who was banned from the lawmaker's Facebook page.
Bobbie McDow of Eagle River—a community in the municipality of Anchorage—filed the lawsuit against state Senator Lora Reinbold after the Republican legislator blocked McDow online for critical comments. McDow's suit argues that such a social media ban violates her constitutional rights.
"Alaska State Senator Lora Reinbold is suppressing free speech," the suit filed by the plaintiff, who is represented by the Northern Justice Project, stated. The filing added that Reinbold banned McDow from a state Senate page for Reinbold and removed her comments "all because McDow posted critiques of State Senator Reinbold's position against wearing masks during a pandemic."
In a video posted on May 25 on her personal Facebook page, Reinbold announced she will not be seeking reelection. She said her decision was based, in part, on the lawsuit. Reinbold said the lawsuit had cost her more than $60,000 for defense fees.
"Northern Justice Project brought a lawsuit because I banned a troll for 24 hours that was harassing my followers for religious reasons and for their stance on COVID-19 masks and their belief systems in regards to medical freedom," Reinbold said in the video. "So, to me, it's going to have riveting impacts across the nation."
In the video, Reinbold also addressed a ban placed on her by Alaska Airlines for not complying with the airline's COVID-19 mask rules. A clip of her arguing with employees at Juneau International Airport in 2021 about the mask rules was shared on social media before the airline announced the ban. Reinbold had also complained about Alaska Airlines' mask mandate online before the incident in Juneau.
Reinbold said the airline's ban had resulted in her putting her "life at risk" after she had to drive in blizzard conditions.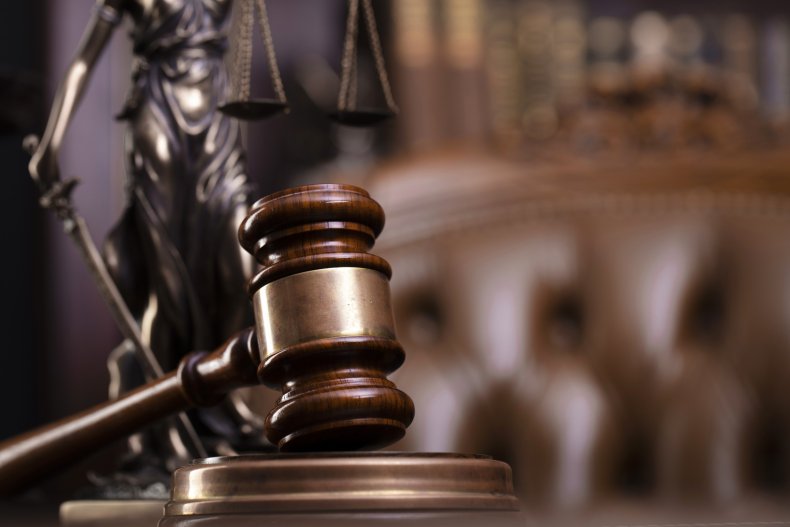 McDow's suit noted that Reinbold's state senator Facebook page is separate from another personal page maintained by the lawmaker. The filing said the political page "is a source of news and information for Ms. Reinbold's constituents, and others, about the government and the representation (or lack thereof) of their interests. The page is a public forum for speech by Ms. Reinbold, to Ms. Reinbold, about Ms. Reinbold, and for speech in general."
The Alaska Beacon wrote that a similar case was filed on June 1 against state Representative Kevin McCabe by a constituent who was blocked on McCabe's Facebook page. The paper also noted such cases could set a legal precedent that affects how state legislators use social media.
The Beacon reported that after hearing oral argument on Wednesday, Judge Thomas Matthews took the case against Reinbold under advisement, and a decision is expected soon.
When contacted for comment, Nick Feronti of the Northern Justice Project provided a statement.
"Now more than ever, Americans must be able to talk to each [other], even when we disagree with each other," Feronti wrote. "The health of our democracy depends on it. Yet this cannot happen if politicians can simply silence their constituents - whether online or otherwise. That is why we brought this case. We want to ensure that free speech can flourish in Alaska for all people, regardless of their beliefs."
Newsweek reached out to Reinbold for comment.
Update 06/10/22 5:20 p.m. ET: This story has been updated to include a statement from the Northern Justice Project.