Alec Baldwin's Brother Blames 'Rust' AD for Fatal Shooting, Says Rules Were Broken
Alec Baldwin's brother, Daniel Baldwin, has blamed Rust assistant director, Dave Halls, for the fatal shooting that occurred on the film's set.
On October 21, Rust star and producer Alec Baldwin discharged a gun on the New Mexico set, leading to the death of cinematographer Halyna Hutchins and injury of writer-director Joel Souza.
Halls had handed the gun to Alec Baldwin and, according to a police affidavit, yelled "cold gun" at the time, to indicate to those on the set that the weapon did not contain any live rounds and was therefore safe to use.
Both Halls and Baldwin have stated that they were unaware that the gun contained a live round. Rust armorer Hannah Gutierrez-Reed has also stated that she has "no idea" where the live ammunition came from.
And during an appearance on the Domenick Nati Show, which was posted on YouTube on Tuesday, Daniel Baldwin has questioned why Halls didn't thoroughly check the gun before declaring it to be a "cold" weapon.
"The number of protocols on a film when a weapon is being used are pretty vast," he said during his interview. "If it's done properly, it's set up so that this can never happen.
"So it's really, really apparent that Alec has no blame in this at all. Because it would be the equivalent of my going up to the guy that makes the sandwiches and being mad at him that I didn't know my lines... I know that sounds terrible because a life was lost and another man was hurt."
He went on: "There's a few things that went on that are very stunning to me, as someone who has fired more rounds in movies than all of my brothers combined. So I'm pretty proficient in all of it."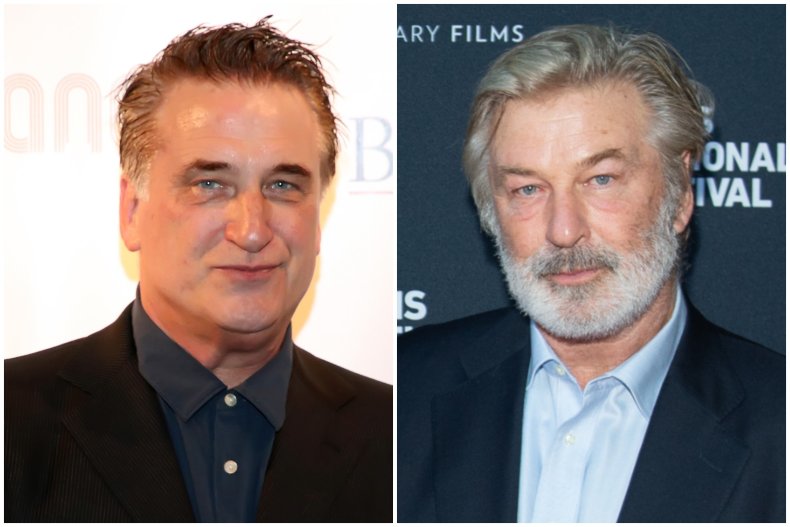 "The actor is an idiot," he said, reiterating his assertion that his brother is not to blame. "They're there to do the acting. A number of protocols that have been made known to the public and known in this case exonerate Alec of any responsibility at all.
"If you were to ask—and this is my opinion—Alec, he's crushed by this. He loved this woman and he loves what he does and he feels terrible that this horrendous accident has occurred. But he bears no responsibility for it at all. This is why they set it up with these pros that handle this stuff, so this could never happen."
Turning his attention directly to Halls, Daniel Baldwin said: "When he made the announcement—and this is my analysis of this—he made that announcement to the set.... In order to be able to make that announcement, you should have been witnessing an empty weapon handed to you or gone over or dry-fired the weapon."
"Sometimes you'll take the revolver and squeeze it six times if it holds six rounds to make sure everything is tested," he added. "I don't know what they did. I don't know what caused him to announce to a full movie set there's a cold weapon on the set...
"That announcement alone exonerates Alec of any wrongdoing or any responsibility because it was his job before he made that announcement... to have checked whether in fact that was true. So we've got two layers of protection before Alec that both seemed to have screwed the pooch.
"There are things that went on that are just mind boggling to me, that break every rule I was ever taught," he went on. "The initial buck and all of the responsibility of the weapon fall on the armorer, in my opinion."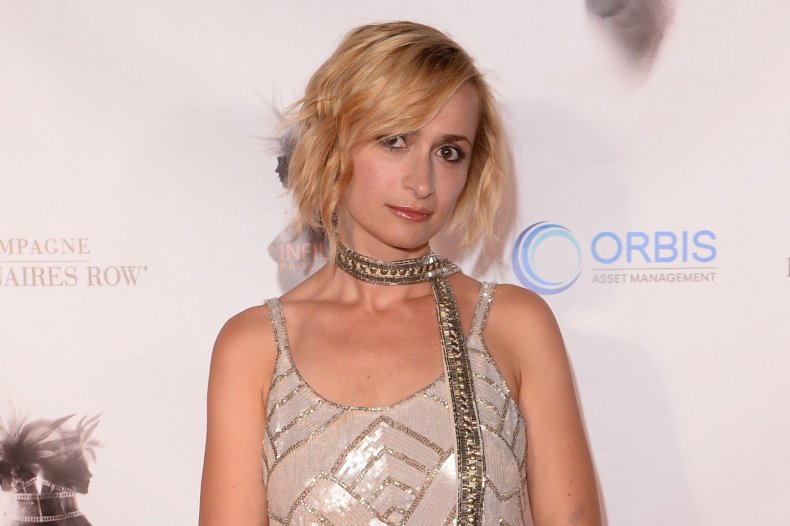 In the weeks since the tragic events unfolded, Alec Baldwin has faced speculation and criticism, with conservative commentator Candace Owens recently asking why the 30 Rock star has not been arrested over the shooting.
And Daniel Baldwin has stated that the criticism has been motivated by those who oppose his brother's political stance.
He said: "Alec's got the name though, doesn't he? So let's go ahead and take Alec for his political views and the many, many wonderful things that he's done for different charities and people and his wife and let's see if we can't sensationalize this and go after Alec.
"This is what he faces because he's opinionated and he's strong-headed and he has really staunch views on certain things... He's a target. Let 'em run with it, because six months from now, everyone's gonna realize—because people are gonna go to jail or they're gonna be sued or whatever and it won't be him."
Daniel Baldwin went on to address how the tragedy has affected his brother, telling Nati: "If someone runs a red light in front of you... and you hit a minivan and kill one of the kids in the minivan, no matter what you were involved in a collision that took someone's life, a terrible accident that wasn't your fault."
"I can only image what's he's going through," he said. "He's a dad, he's a good man, he's a good human being, he's my friend, he's my brother and I love him.
"And this is one of those things that no matter what I do, I can't reach out and put my hand on his shoulder and make it go away. I can't. If I could, I would... It's terrible. He really liked [Hutchins]. He cared about her and her family... But he can't take that back. Someone loaded that gun improperly and it's very sad. Didn't have to happen."
Production on Rust was was halted following the shooting, which continues to be under investigation. Alec Baldwin revealed several days after the incident that he doubted production on the film would resume.