Candace Owens Compares Alec Baldwin to Amber Guyger, Calls for His Arrest
Candace Owens has questioned why Alec Baldwin hasn't been arrested for the fatal Rust shooting, as she compared him to Amber Guyger, the Dallas police officer convicted of murdering her neighbor.
On October 21, Rust star and producer Baldwin discharged a gun on the film's New Mexico set, leading to the death of cinematographer Halyna Hutchins and injury of writer-director Joel Souza.
Baldwin was handed the gun by Rust assistant director Dave Halls, who had indicated that it didn't contain live rounds. Neither party was aware that it did contain live rounds. Rust armorer, Hannah Gutierrez Reed, has since said she had "no idea" where the live ammunition came from.
While Baldwin has cooperated with the investigation, conservative commentator Owens took to Twitter on Sunday to ask why he wasn't taken into custody.
"Is there any reason in particular that @AlecBaldwln____ hasn't been arrested yet?" Owens wrote. "Haven't we learned that even when accidents happen with guns, the person on the other end of the gun is arrested for manslaughter? Amber Guyger was arrested within 3 days."
Guyger was sentenced to 10 years in prison back in October 2019, after she was found guilty of murdering Botham Jean inside his own home.
During the trial, a court was told how off-duty police officer Guyger had accidentally entered Jean's apartment, which was located one floor beneath hers, believing it was hers after finishing a long shift.
According to testimony, she then mistook Jean for an intruder and fatally shot him. The September 2018 incident sparked an outcry across the U.S., being highlighted as one of a number of cases of white police officers shooting unarmed Black men.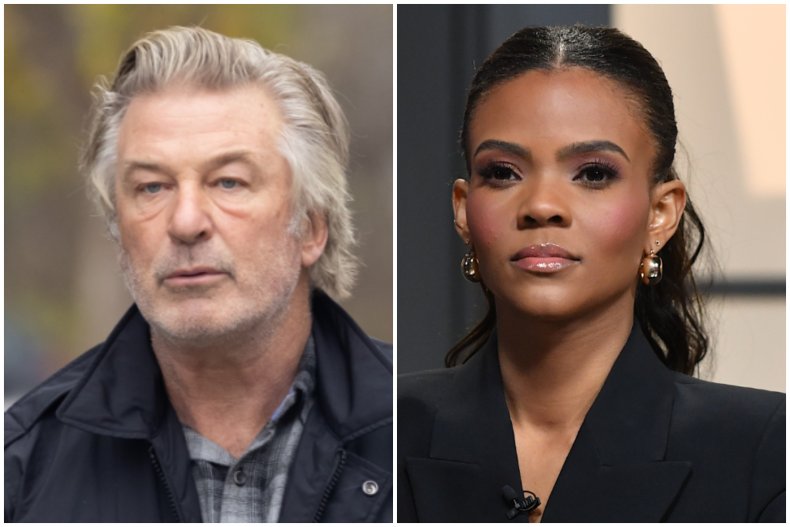 It was revealed in April that Guyger's defense team was appealing her murder conviction, attempting to replace it with a criminally negligent homicide, which carries a lesser sentence.
However, the 5th Texas Court of Appeals upheld the conviction in August. Under her current sentence, Guyger will be eligible for parole in 2024.
This is not the first time that Owens has weighed in on the Rust shooting. In the days that followed the tragic incident, the TV personality said that the shooting "would be an example of poetic justice," had it not led to Hutchins' death.
"Alec Baldwin spent 4 years dedicated to painting Donald Trump and his supporters as evil murderers," Owens wrote on Twitter. "What has happened to Alec would be an example of poetic Justice if it weren't for the actual innocent people that were murdered by him. Pray for their families."
Owens, who appeared to delete her initial tweet, added in a follow-up message: "Will correct my tweet to say Alec Baldwin *killed* someone—not murdered someone, as murder carries a different legal definition."
A screenshot of the initial tweet caught the attention of the actor's eldest daughter, Ireland Baldwin, who wrote on her Instagram Story that Owens was "the most disgusting, hateful, cancerous human being I've ever come across.
"Regardless of your foul opinions most of the time, the fact that you would disrespect the life of a woman who was accidentally and tragically killed... Shame on you."
Revealing that she had received direct messages from Ireland Baldwin, Owens doubled down on her attack on her father, branding him "psychopathic."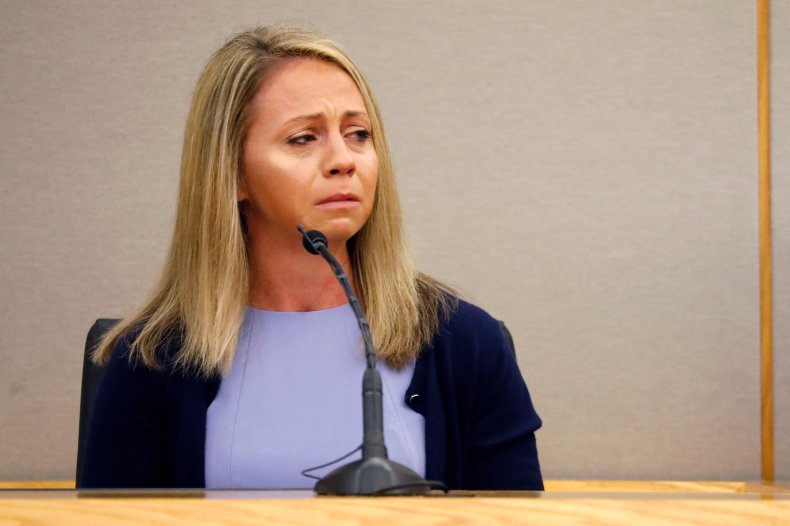 "Ireland Baldwin is in my DMs because I don't feel bad for her psychopathic father," Owens wrote on her Instagram Story. "Feel bad for the victim, not Alec. He has always been a predator in Hollywood who was given a pass."
The vitriolic social media exchange appeared to end amicably, as hours later, Ireland Baldwin posted a screenshot of a message in which she told Owens: "Thank you for taking the time to have a real conversation. Have a peaceful evening."
"No problem. Same to you," Owens responded, with Ireland Baldwin adding in her caption: "Some times having an actual conversation can go a long way..."
Production on Rust was halted in light of the tragic shooting. Baldwin later revealed during an impromptu conversation with members of the media that he doubted production on the project would resume.