Alec Baldwin Feared Trump Supporters Would Kill Him After 'Rust' Shooting
Alec Baldwin said in an interview that aired Friday that he was worried supporters of former President Donald Trump would kill him after Trump suggested that the actor purposely shot cinematographer Halyna Hutchins on the Rust movie set last year.
"Here was Trump, who instructed people to commit acts of violence, and he was pointing the finger at me and saying I was responsible for the death," Baldwin said in the interview with CNN.
The actor added, referring to the supporters of the former president who stormed the U.S. Capitol on January 6, 2021, "1000% percent I'm nervous that a bunch of people who were instructed by the former president to go to the Capitol and they killed a law enforcement officer, they killed somebody. And you don't think that I think to myself are some of those people are going to come and kill me?"
In an interview weeks after the shooting, Trump said that he believed Baldwin "had something to do with it."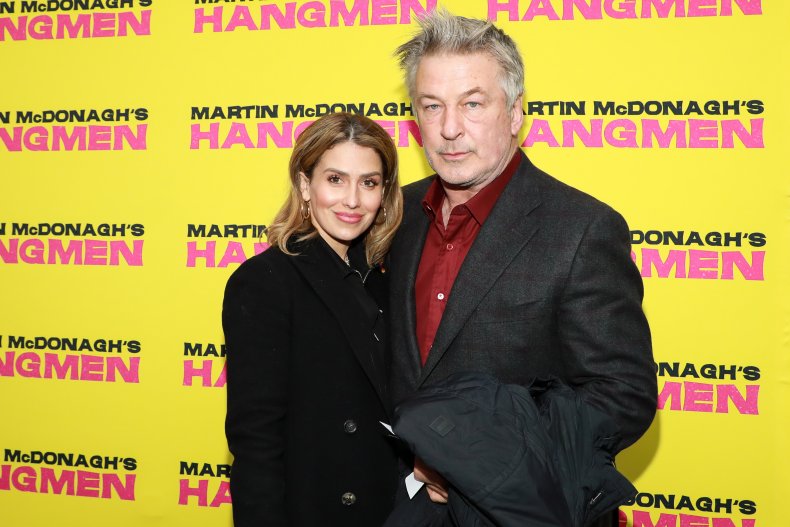 "But if nothing else, how do you take a gun, whether it's loaded or not loaded, how do you take a gun, point it at somebody that's not even in the movie, and just point it at this person and pull the trigger, and now she's dead," the former president said on Chris Stigall's radio show.
Newsweek reached out to Trump's press office for comment.
During the incident on the Rust set in October, Baldwin was handed a prop gun that the police said discharged and fatally shot Hutchins. This week, the FBI said it had determined that Baldwin must have pulled the trigger of the prop gun that killed Hutchins. Baldwin faced anger on social media following the release of the FBI's findings.
The FBI's report on the matter also said, however, that there was "the absence of obvious intent to cause harm or death" and that there was "no compelling demonstration" that the gun was intentionally loaded with live rounds on the set.
In a statement to Newsweek following the release of the FBI report, Baldwin's lawyer said that the findings had been "misconstrued" and that the "critical report is the one from the medical examiner, who concluded that this was a tragic accident."
"The gun fired in testing only one time—without having to pull the trigger—when the hammer was pulled back and the gun broke in two different places. The FBI was unable to fire the gun in any prior test, even when pulling the trigger because it was in such poor condition," Baldwin's lawyer, Luke Nikas, said.
Correction 08/19/2022, 12:54 p.m. ET: This article was updated to correct the spelling of Halyna Hutchins' name.