Alec Baldwin Hit With New Legal Trouble While Awaiting Criminal Trial
Actor Alec Baldwin is facing a new legal challenge over the Rust shooting as the criminal case against him awaits trial.
On Thursday, attorney Gloria Allred announced a new lawsuit against Baldwin on behalf of the parents and sister of the late cinematographer Halyna Hutchins, who was fatally shot by Baldwin on October 21, 2021, while filming the movie Rust.
Speaking at a press conference announcing the suit, Allred said, "Halyna was the light in their lives" and added that Hutchins' mother, Olga, "had a very close relationship with her daughter, and they depended on each other for emotional and financial support."
The latest legal battle comes less than two weeks after Baldwin was formally charged, alongside on-set armorer Hannah Gutierrez-Reed, for two counts of involuntary manslaughter in connection to Hutchins' death. Baldwin and Gutierrez-Reed have both denied the charges.
The ongoing criminal case is still going through hearings to determine if the 64-year-old actor will have to go to trial for the 2021 accident. On Thursday, Allred said the lawsuit will continue regardless of the outcome of the criminal case.
There was also a separate wrongful death suit that had been filed against the producers of Rust by Hutchins' husband, Matthew Hutchins, which was settled in October 2022. Matthew is not involved in the case announced Thursday, according to Allred.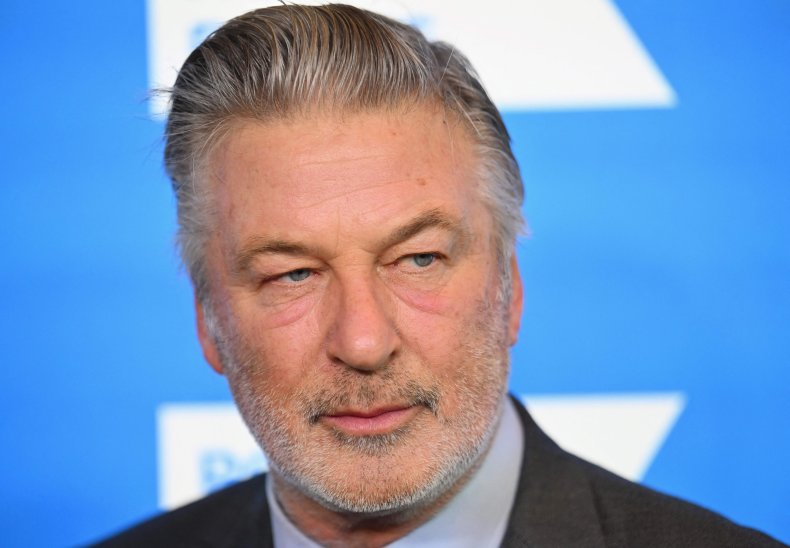 The lawsuit from Hutchins' parents and sister alleges battery, intentional infliction of emotional distress, negligence and loss of consortium.
"It's clear to us that the relationships of all of our clients have been damaged and that they will not be able to enjoy life in the same way as they did when their precious Halyna was alive," Allred said on Thursday. She added that there has been "no outreach" from the actor to the Hutchins family "even to say sorry."
"We haven't heard from Alec Baldwin, the man with the gun," the high-profile attorney said.
In a video statement played during the press conference, Hutchins' sister said that "even more devastating [than Hutchins' death] is to see the utter suffering of our parents and how their health has sharply declined."
Allred explained that Hutchins' death has been especially difficult for her mom, who is currently working as an emergency operating room nurse at a hospital in Ukraine and "caring for those who have been hurt in battle."
Baldwin, who maintains that the gun went off without him firing, was holding a Colt gun during a rehearsal in New Mexico when it was discharged. The director of the film, Joel Souza, was also wounded in the accident.
Update 2/9/2023, 4:15 p.m. ET: This article has been updated with additional information.