Alec Baldwin Has Frequently Spoken Out Against NRA, Guns Rights Activists
Hollywood is today coming to terms with the shocking death of cinematographer Halyna Hutchins on a movie set, after a prop gun was fired by Alec Baldwin.
Baldwin and Hutchins were working on Rust, a Western being filmed in New Mexico, when the incident occurred on Thursday.
No immediate charges have been filed, the Santa Fe County Sheriff's Office said in a statement to the Associated Press.
A spokesperson for Alec Baldwin described the shooting as an accident due to the misfire of a prop gun with blanks.
The incident has rattled many industry figures who are questioning if the correct gun safety protocols were being practiced on set.
Baldwin is reportedly distraught and was photographed crying outside the sheriff's office in Santa Fe, according to local newspaper The Santa Fe New Mexican.
The 63-year-old actor has been a supporter of gun control for many years.
In 2018, he joined an initiative aiming to reduce the National Rifle Association's influence in American politics. A Guardian report published at the time said the group was taking part in demonstrations, boycotts and voter registration campaigns.
In the same year, Baldwin became embroiled in a war of words with Dana Loesch, who was then an NRA spokesperson.
"I see that @DLoesch wants to 'take back the truth,'" Baldwin tweeted in March 2018 after NRA TV released a trailer for Loesch's show.
"And she doesn't care how many dead bodies she has to step over in that pursuit. The Second Amendment is not a moral credit card that buys you all the guns you want. That law needs to be rethought."
Newsweek has contacted the NRA for comment.
Loesch addressed Hutchins' death on Twitter on Thursday, posting: "After all the crazy s*** Alec Baldwin has said to and about me, I'm going to have more grace than him right now and leave it at that."
On Friday, a prop gun specialist described Baldwin as "very professional, very safe" in his work.
"Mr. Baldwin, when I worked with him, was very professional, very safe. I was shocked it was him … I was like, 'How can this be?'" professional armorer Mike Tristano told a BBC interviewer.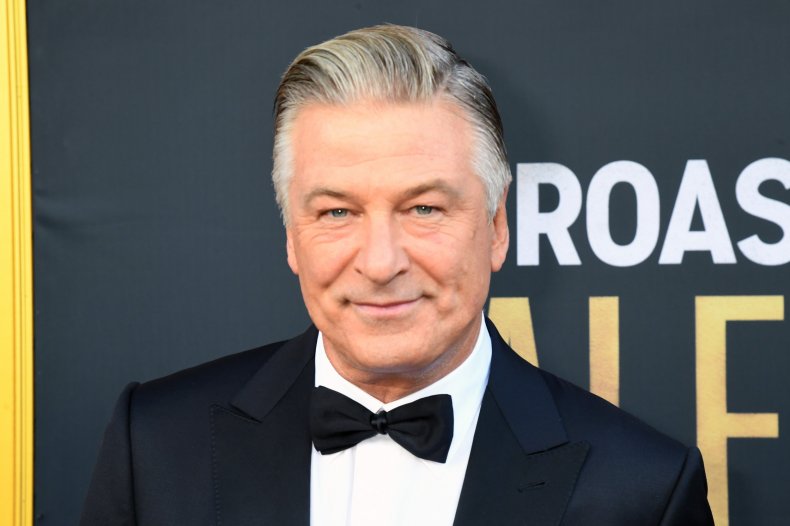 The New Mexico shooting has prompted comparisons to the death of Brandon Lee on a movie set in 1993.
Lee, the 28-year-old son of martial arts legend Bruce Lee, was filming The Crow when he was shot in the abdomen with improperly made dummy rounds.
Shannon Lee, Brandon's sister, offered condolences to Hutchins' family on Twitter.
She wrote: "Our hearts go out to the family of Halyna Hutchins and to Joel Souza and all involved in the incident on Rust. No one should ever be killed by a gun on a film set. Period."