Alec, Hilaria Baldwin Announce Baby's Sex 'Differently': 'Labels Are Lazy'
Alec and Hilaria Baldwin are expecting a new baby and they decided to announce the news "differently" with a gender reveal video that involved the whole family.
The couple announced in March that they are expecting their seventh baby together and revealed that they had learned its sex in a 90-second video that involved the proud parents and their six children. Within the video, which Alec and Hilaria both posted to Instagram, the family discusses how "labels are lazy" and that "one characteristic doesn't define you."
Towards the end of the video, the Baldwins share that they are now expecting a baby girl. The couple's celebrity friends commented with messages of support on Instagram congratulating them on the news.
Explaining why the family decided to announce the news in this way, Hilaria wrote, "It's always been both fun and meaningful for me to find out what is the sex of my baby, yet, as I grow and learn, I want to do it a bit differently this time around."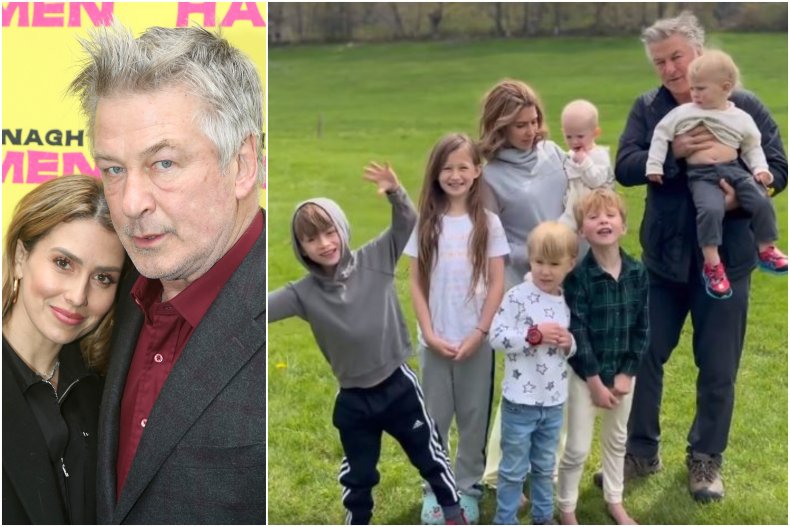 "What will make our baby a loving, whole person? What matters? What will make them feel seen, free, and proud? Perhaps nothing that we can define." She continued. "We can only guide, encourage their spirit, listen, share our experiences, and learn from them, as we watch their own journey. We can provide as good a life as we can, but the rest is up to our baby to discover their own, unique self."
Alec and Hilaria married in 2012 and have since had six children together: Carmen Gabriela, Rafael Thomas, Leonardo Angel Charles, Romeo Alejandro David, Eduardo Pau Lucas and María Lucía Victoria. All six were involved in the video. Alec has another daughter, Ireland Baldwin, from his first marriage to actress Kim Basinger.
"I share with you our family's hopes and wishes, encouragement and advice for our new baby," Hilaria shared on Instagram. "I feel so much joy, watching these children, who are filled with love and the most simple, kind wisdom. Hearing them share their words is one of my greatest gifts in life. Join us in honoring this whole little independent human, growing inside of me."
Alec reposted the same video but simply wrote, "I am proud of you, my wife and family."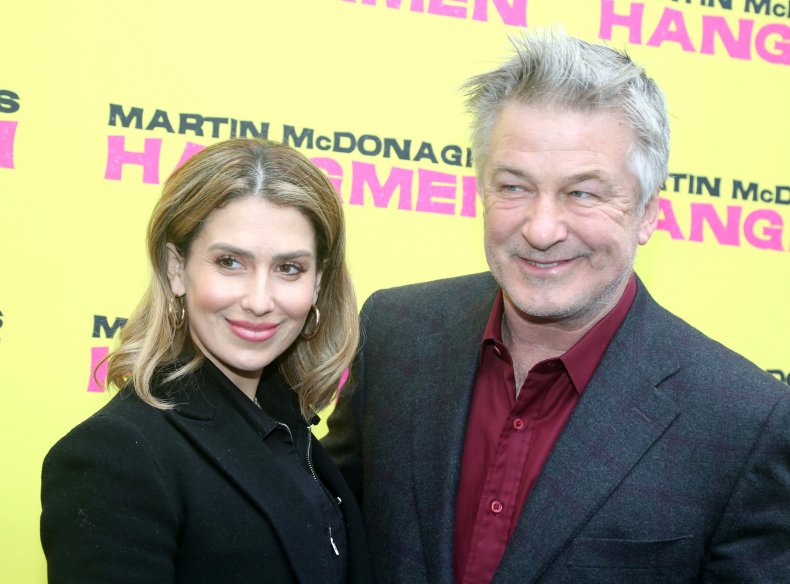 Actor and comedian Leslie Jordan commented, "I absolutely adore this video. Love to you all," while Editor in Chief of People magazine, Liz Vaccariello wrote, "This is [allyship]. This is [love]."
Mario Lopez, Debi Mazar, Lesley Ann Warren, and many more stars also flocked to the comments section to congratulate Alec, Hilaria, and the rest of the family.
Rounding off the video, Hilaria says, "I can't wait to meet you, my daughter" while the children refer to the baby in unison as "my sister."
The news of Hilaria's pregnancy came five months after the fatal shooting of cinematographer Halyna Hutchins on the set of Rust. Alec Baldwin was holding a prop gun while rehearsing a scene, which discharged and killed Hutchins and injured director Joel Souza. A video was recently released showing the moment the actor found out Hutchins had died.