'Sins of Our Mother': What Happened to Alex Cox, Lori Vallow's Brother?
Sins of Our Mother is the latest jaw-dropping true-crime documentary to land on Netflix.
Directed by Skye Borgman, whose previous credits include Girl in the Picture and Abducted in Plain Sight, Sins of Our Mother delves into the case of Lori Vallow and her fifth husband, Chad Guy Daybell.
The couple have been charged with the first-degree murders of two of her children—Tylee Ryan, 16, and Joshua "JJ" Vallow, 7—as well as Daybell's wife, Tammy, 49. Their trial is scheduled to begin in early 2023.
The three episodes of Sins of Our Mother include unbelievable twists and turns, particularly about Lori Vallow's brother, Alex Cox.
Who was Alex Cox and what happened to him? Newsweek has everything you need to know.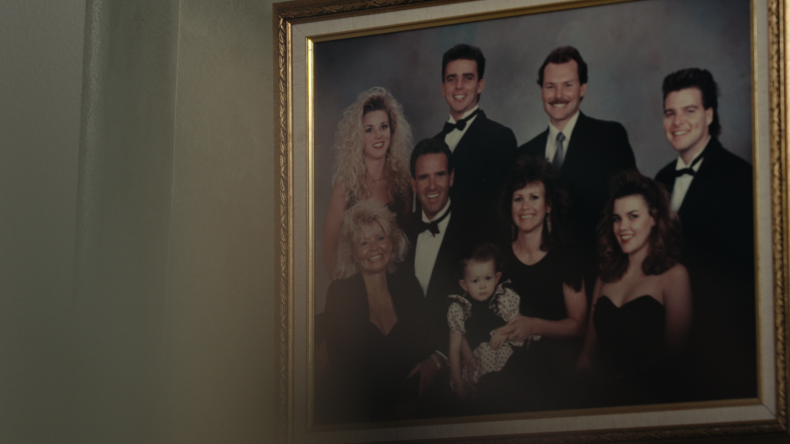 Who Was Alex Cox?
Alex Cox, born Alexander Lamar Cox, was the older brother of Lori Vallow. On July 11, 2019, Cox shot dead Lori's fourth husband, Charles Vallow.
As seen in Sins of Our Mother, he co-operated with the police on arrival, telling them he had shot Charles Vallow in self-defense and to protect his sister and niece Tylee.
Cox is also heard in police bodycam footage, telling officers he had confronted Vallow about abusing his sister, which has never been confirmed.
This was not the first time Cox had been involved in an altercation with one of Lori's husbands.
In 2007, Cox attacked Joseph Anthony Ryan Jr, Lori's third husband, ABC News reported. Ryan was Tylee's father and the adoptive father of her first son, Colby.
Cox tasered Ryan and threatened to murder him. He pleaded guilty in a Texas court and was sentenced to 90 days in prison and five years' probation.
After the death of Charles Vallow, Adam Cox, a brother of Lori and Alex, warned detectives about the pattern of violence.
He reportedly told officers: "Lori and Alex planned Joe's death. I'm telling you there is something wrong about Lori and Alex and this belief they have. Lori thinks death is nothing. There are just a lot of red flags for me."
In April 2018, Joseph Ryan died of an apparent heart attack in Arizona.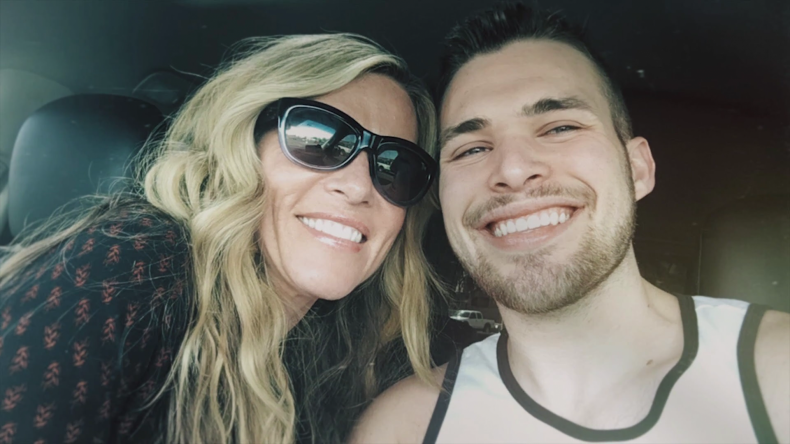 Alex Cox was also one of the last people seen with Tylee before she went missing in September 2019. The 16-year-old's remains were uncovered by police at the home of Chad Daybell on June 9, 2020.
A forensic examination of Alex Cox's cellphone had shown he was on Daybell's property on dates that align with the last times Tylee and JJ were seen, according to a probable cause affidavit obtained by People.
Tylee was last seen on September 8, 2019, at Yellowstone National Park with JJ, Lori Vallow and Alex Cox.
JJ was last seen on September 23, 2019. His remains were also found at the Daybell home on June 9, 2020.
Video footage seen in Sins of Our Mother shows Lori Vallow and Alex Cox moving items in and out of a storage locker in Rexburg, Idaho, in November 2019, when Tylee and JJ had been declared missing. The locker was rented by Lori Vallow.
At the end of that month, Vallow and Daybell left Idaho and were not seen until February 20, 2020, when Lori Vallow was arrested by the Kauai Police Department in Princeville, Hawaii. She was charged with two felony counts of desertion and nonsupport of dependent children by prosecutors in Madison County, Idaho.
What Happened to Alex Cox?
In September 2021, more than two years after Alex Cox killed Charles Vallow, the shooting was ruled a homicide.
Alex Cox was never charged in connection with Charles Vallow's death—because he died himself a few months after the shooting. Cox died of natural causes on December 12, 2019. He was 51.
According to a report by the Maricopa County Medical Examiners Office, his death was caused by blood clots and high blood pressure.
Lori Vallow is now facing a charge of conspiracy to kill Charles Vallow.
Alex Cox is also listed in the Vallow-Daybell indictment as a co-conspirator in the deaths of Tylee, JJ and Tammy Daybell, according to ABC.
In October 2021, police in Arizona released a 2020 phone call in which Alex Cox's ex-wife—identified only as Debbie—alleged he had had a sexual relationship with his sister.
Debbie, who married Cox in 1992 but divorced him a year later, told a detective he regularly discussed how attractive his sister was and detailed how the two would often engage in "inappropriate sexual touching."
She also said she had come forward after hearing that the bodies of Tylee and JJ had been discovered, according to East Idaho News.
Lori Vallow has never commented on allegations about her relationship with her brother.
Sins of Our Mother is streaming on Netflix now