'Girl in the Picture': Who Was Suzanne Sevakis?
Girl in the Picture on Netflix delves deep into the spine-tingling true story of a young woman, with a complicated and harrowing identity.
At the beginning of the documentary, audiences are introduced to the tragic death of 20-year-old Tonya Dawn Tadlock, also known as Tonya Hughes. She was believed at first to have died in a hit-and-run incident in 1990, just days away from her 21st birthday.
A man named Clarence Hughes arrived at the hospital the following day, claiming to be her husband and the father of her two-year-old son, Michael Hughes.
When photographs of Tonya Hughes began circulating on the news, a few people were left stunned and confused as the woman they recognized in the photographs was not Tonya Hughes, but a woman named Sharon Marshall, and the man posing as her husband, they recognized as her father, Warren Marshall.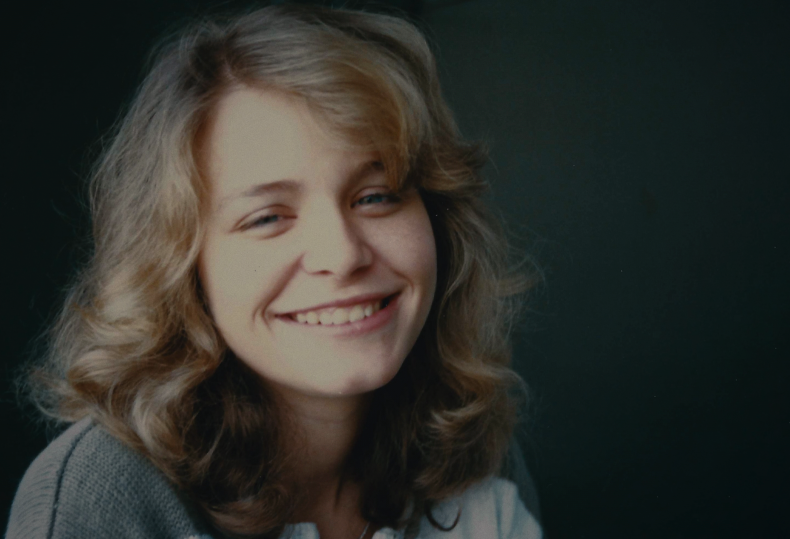 However, Warren Marshall was not her father and Clarence Hughes was not her husband. He was actually fugitive Franklin Delano Floyd.
Almost 30 years after her death, Tonya and Sharon's true identity was discovered to be Suzanne Sevakis.
Newsweek has everything you need to know about the tragic true story.
Who Was Suzanne Sevakis?
Suzanne Marie Sevakis was the daughter of Sandi Chipman from her marriage to her high-school boyfriend, Cliff Sevakis.
She had two sisters, Alison and Amy, and a younger brother Phillip, also known as "Stevie."
Floyd met Sevakis's mother Sandi at church and vowed to marry her and help raise her children, after she suffered great loss during a tornado in the 1970s, Chipman recalls in Girl in the Picture on Netflix.
At the time, Floyd was going by the alias, Brandon Williams.
In 1975, when Chipman was sentenced to 30 days in prison after writing a bad cheque to buy diapers, she returned home to find her children and Williams gone.
Chipman found two of her daughters, Alison and Amy, in the care of a local church social services group, but Suzanne and Philip remained missing.
Suzanne Sevaskis's biological brother remained a missing person until 2019. He came forward in 2019 and undertook DNA tests, which confirmed he was Phillip Sevaskis and the younger brother of Suzanne Marie Sevakis.
Unfortunately, Suzanne Sevakis remained under the control of Floyd, who raised her as his daughter, changing her name to Sharon Marshall. When Sharon and Floyd moved to New Orleans in 1989, Floyd changed their names to Clarence Hughes and Tonya Hughes, and they were legally declared husband and wife.
The FBI uncovered in October 2014 that Tonya Hughes/Sharon Marshall was the daughter of Sandi Chipman and that her name was Suzanne Marie Sevakis, after Floyd made the admission to FBI agents, Scott Lobb and Nate Furr.
Sevakis's birth daughter, Megan Dufresne, had also come forward to investigative journalist Matt Birkbeck, who had published his book A Beautiful Child about the mysterious woman named Sharon Marshall.
With DNA and the names of Sevakis' family, DNA tests were able to be carried out, and her official identity was confirmed.
Unfortunately, Sevakis's son Michael Hughes, who Floyd had kidnapped in September 1994, has never been found. Floyd admitted to the same FBI agents he had killed him by shooting him in the back of the head on the same day he was kidnapped.
Floyd told the FBI that Michael's remains were buried near the last interstate exit leaving Oklahoma, but they have never been found.
Sharon Marshall
Speaking in Girl in the Picture, Sevakis's friends spoke highly of their high school friends Sharon Marshall. Describing her as smart, kind, funny, caring, and outgoing.
However, they also spoke of her father being unusual and strict and her home life being troubling.
Sharon Marshall was an aspiring aeronautical engineer and was accepted into the Georgia Institute of Technology, but unfortunately, she never made it in after she fell pregnant.
Instead, she was forced to work as an exotic dancer in Tampa, Florida. Floyd even encouraged Sharon Marshall to charge men for sex, which was strictly prohibited in the clubs she performed in.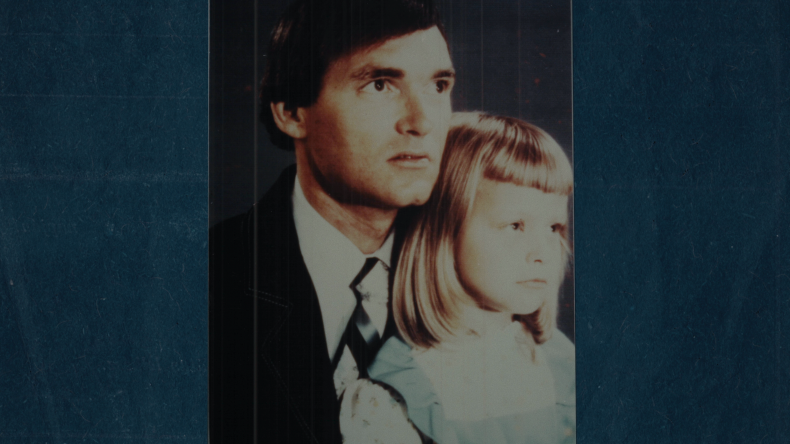 One friend, Jenna Fisher, recalls in Girl in the Picture an evening she stayed at Sharon's home as a teenager and noticed sexy lingerie in her drawer. When she asked Sharon about it, Sharon responded her dad would buy her it.
She then recalled how Floyd, known as Warren Marshall, frightened them both late at night by storming into their bedroom and brandishing a gun. Fisher then witnessed Warren Marshall rape Sharon Marshall. At the time, Sharon Marshall was believed by her peers to be his daughter.
Through tears, Fisher said: "He still had the gun and he ordered me to lay down on the floor, on a sleeping bag and put a pillow over my head. And I did. And he raped her at gunpoint. And I was in the room. And we didn't talk after that. He got up and left and I just laid there. The next morning she came over and gave me a big hug and she said 'Daddy's just like that. I'm ok, you're ok, let's just go.'"
She continued: "I never said a word to anybody because I was scared. It's hard because though the years this has been the most painful thing in my life."
In 1995, when police were investigating the kidnapping of Sharon's son Michael Hughes at the hands of Floyd (he was not Michael Hughes biological father), they discovered an envelope containing 97 photos of young women in sexually explicit poses or where they were severely beaten.
One of those women in the images was Cheryl Ann Commesso, one of Sharon's colleagues. Commesso's body had been uncovered in 1989 but had never been identified. She was declared a "Jane Doe."
A police investigation found that the severely beaten woman in the images was Commesso and that the belongings found next to her body matched the ones in the images. Floyd was convicted of murdering Commesso in 2001 and is currently on death row.
The envelope of images also featured images of Sharon Marshall being abused as a child and teenager. Some images were taken as early as the age of four years old.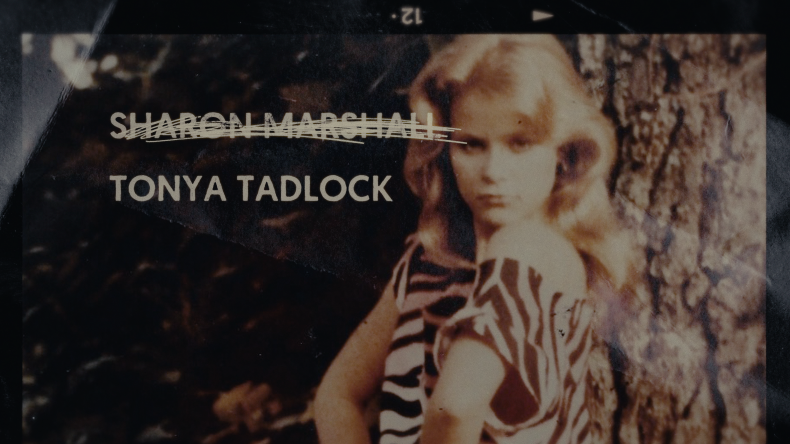 Tonya Hughes/Tonya Dawn Tadlock
As heard in Girl in the Picture, in 1989, Floyd and Marshall left Tampa, Florida for New Orleans. Floyd had their names changed to Clarence Hughes and Tonya Hughes and saw that they were officially married in New Orleans. Their fake names had been taken from tombstones in Alabama.
Sharon Marshall, now going by the name Tonya, was Floyd's wife. She died in April 1990 in what police believed to be a hit-and-run incident.
Despite suspicions from her friends and colleagues, Floyd has never been charged with Sharon Marshall/Tonya Hughes/ Suzanne Sevakis's death.
He also has always refused to talk about Suzanne Sevakis in conversations with FBI investigators, as heard in Girl in the Picture.
Girl in the Picture is streaming on Netflix now.