The Best Documentaries To Watch If You Enjoyed 'I Just Killed My Dad'
Netflix is showing no sign of slowing down with its true-crime content.
This year alone, true-crime enthusiasts have followed how Simon Leviev was able to swindle several women across Europe in The Tinder Swindler, have been disturbed by the crimes of Ted Bundy and have been left perplexed by the work of armchair detectives in Don't F*** With Cats.
The latest documentary to land on the global streaming platform is I Just Killed My Dad, a three-part series about the case of 17-year-old Anthony Templet, who shot his dad in 2019 after years of alleged physical and emotional abuse.
If you have managed to binge your way through the gripping series and need a new true-crime series to get hooked on, Newsweek has a roundup of five true-crime documentaries on Netflix you do not want to miss.
The 5 Best Documentaries to Watch on Netflix
1. Girl in the Picture
Skye Borgman, the director of I Just Killed My Dad, is also behind a recent Netflix true-crime hit, Girl in the Picture.
She was also the director of Abducted in Plain Sight, which is also streaming on Netflix.
Girl in the Picture arrived on Netflix in July and if you were engrossed by the twist and turns of I Just Killed My Father, The Girl in the Picture will also have you on the edge of your seat.
The film begins by exploring the mysterious death of a woman named Tonya Hughes in 1990, who left behind a man claiming to be her husband and her young son.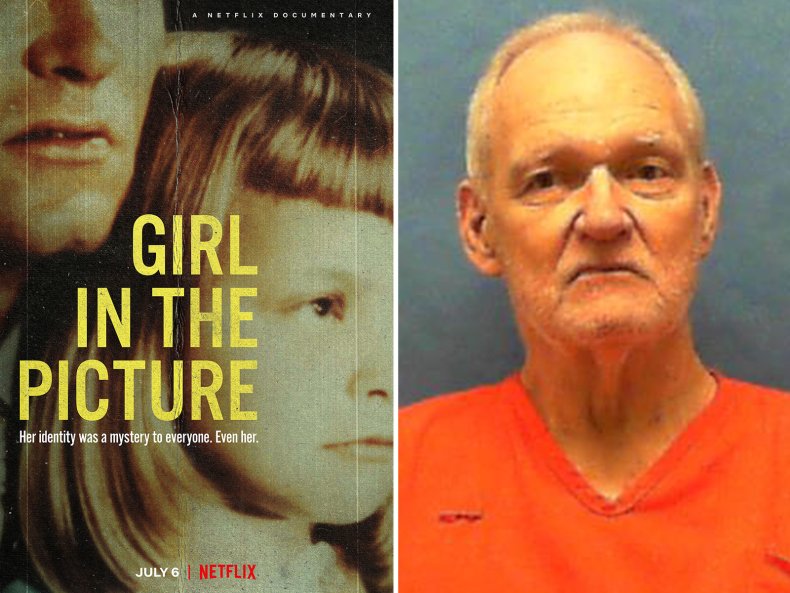 However, when photographs of Hughes began to circulate on the news, people were left confused as the woman they recognized in the photographs was not Hughes, but a woman named Sharon Marshall.
Things take an even darker turn when it is discovered years later that Sharon Marshall is also not the woman's true identity and the man who posed as Hughes' husband was actually a dangerous fugitive, Franklin Delano Floyd.
Girl in the Picture explores who Hughes/Marshall really was, Floyd's true identity, and his harrowing crimes.
2. The Staircase
The recent subject of an HBO Max true-crime drama starring Colin Firth and Toni Collette, the story of Michael Peterson and the death of his wife Kathleen Peterson was first told in the gripping 13-part part documentary on Netflix.
Titled The Staircase, French documentarian Jean-Xavier de Lestrade followed the trial of Michael Peterson, who was accused of killing his wife Kathleen after she was found dead at the bottom of their stairs in December 2001. Lestrade followed his entire trial and made it into a critically acclaimed documentary series that premiered in 2004.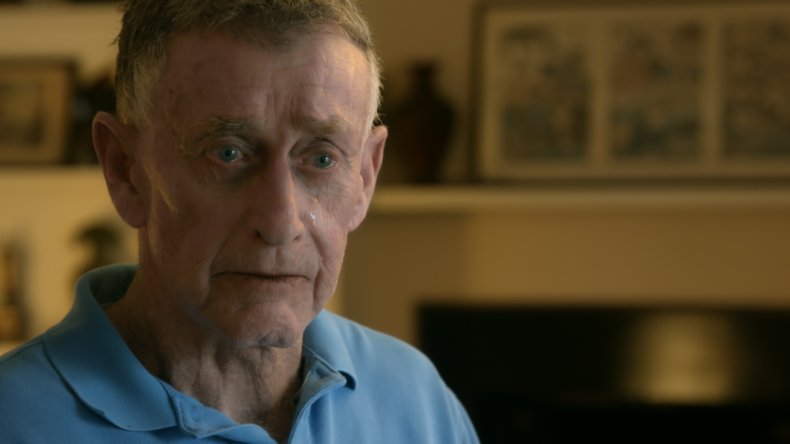 Lestrade returned to film Peterson and his family in 2012 and 2013, covering developments in the case and releasing a two-hour special. He returned in 2017 and three episodes were made especially for Netflix.
The series follows the jaw-dropping twist and turns in Peterson's case and the impact it had on his family over the years. You do not want to miss it.
3. Don't F*** With Cats
Don't F*** With Cats: Hunting an Internet Killer was one of the most bizarre and gripping true-crime documentaries to land on Netflix.
The three-part series chronicles the work of armchair detectives and an online manhunt to find Luka Magnotta, a Canadian model who was responsible for several animal cruelty videos posted online.
However, the internet sleuths soon find they are in way too deep when they discover Magnotta may have committed the murder of not just animals, but of people.
4. Making a Murderer
It's an old one but a good one. Widely considered the first documentary series that sparked the true-crime obsession, the Emmy-winning series Making a Murderer is the Netflix staple you do not want to miss.
Filmed over 10 years, the 10-part series explores the case of Steven Avery who is currently serving a life sentence for the 2005 murder of Teresa Halbach, something he has always denied.
His nephew Brendan Dassey was also accused and convicted of being an accessory to the murder. Something he too has always denied.
The series explores how Avery and Dassey ended up in prison and explores accusations of coercion and attorney ineptitude as well as other theories of what could have happened to Halbach.
Netflix also released Making a Murderer: Part 2 which explored the aftermath of Dassey and Avery's conviction and the appeals process.
5. Keep Sweet: Pray and Obey
Keep Sweet: Pray and Obey hit Netflix at the start of summer 2022 and remained high in the Netflix Top 10 for weeks.
The four-part series takes an in-depth look at the most secretive polygamist sect of the Fundamentalist Church of Jesus Christ of Latter-Day Saints (FLDS) and the rise of prophet Warren Jeffs, who was found to have married dozens of women.
In Keep Sweet: Pray and Obey, many of Jeffs' victims and former wives speak of their harrowing experiences and give an insight into life under his rule.
The series also looks at the crimes committed by Jeffs and how he ended up serving a life sentence in prison.