Alex Jones has been ordered to stop selling products on his InfoWars website that falsely claim to treat or cure the coronavirus.
New York Attorney General Letitia James ordered the right-wing conspiracy theorist to immediately cease and desist selling and marketing products such as toothpaste and dietary supplements that claim to prevent the spread of COVID-19.
Jones claimed these products are a "stopgate" against the virus. Jones also falsely claimed his Superblue Toothpaste has been backed by the U.S. government and "kills the whole SARS-corona family at point-blank range."
Jones also claimed nanosilver, or colloidal silver—an ingredient in Superblue Fluoride-Free Toothpaste being sold via his InfoWars online store—is used by the government.
"The patented nanosilver we have, the Pentagon has come out and documented and Homeland Security has said this stuff kills the whole SARS-corona family at point-blank range," he said during Tuesday's edition of The Alex Jones Show. "Well, of course it does, it kills every virus. But they found that. This is 13 years ago. And the Pentagon uses the product we have."
The U.S. Food and Drug Administration (FDA) says there are currently no vaccines or drugs approved to treat or prevent COVID-19. The World Health Organization (WHO) also says there is no medicine currently available to treat the virus.
"As the coronavirus continues to pose serious risks to public health, Alex Jones has spewed outright lies and has profited off of New Yorkers' anxieties," James said.
"Mr. Jones' public platform has not only given him a microphone to shout inflammatory rhetoric, but his latest mistruths are incredibly dangerous and pose a serious threat to the public health of New Yorkers and individuals across the nation.
"If these unlawful violations do not cease immediately, my office will not hesitate to take legal action and hold Mr. Jones accountable for the harm he's caused. Any individual, company, or entity that deceives the public and preys on innocent civilians will pay for their unlawful actions."
Jones was also accused of making "deeply deceptive claims" about the benefits of colloidal silver.
According to the National Institutes of Health, colloidal silver can be dangerous to a person's health. There is no scientific proof that it can be used as a treatment for any disease or condition.
A serious side effect of taking the liquid, infused with drops of silver particles, is argyria—a condition where the skin turns a bluish-gray color which can be permanent.
Jones has been contacted for comment.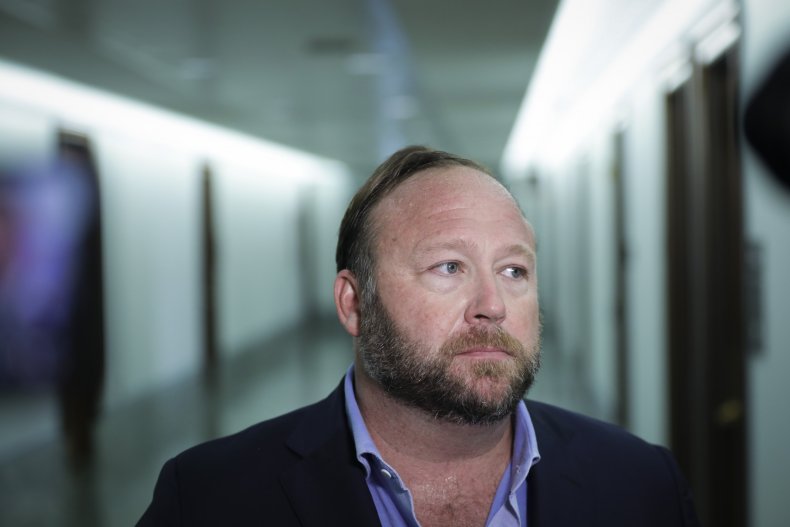 The FDA, along with the Federal Trade Commission (FTC), recently sent a warning letter to several companies and televangelist Jim Bakker for selling fraudulent products that claimed to treat coronavirus.
"There already is a high level of anxiety over the potential spread of coronavirus," FTC Chairman Joe Simons said in a statement. "What we don't need in this situation are companies preying on consumers by promoting products with fraudulent prevention and treatment claims.
"These warning letters are just the first step. We're prepared to take enforcement actions against companies that continue to market this type of scam."
There are more than 128,000 confirmed cases of coronavirus across the world, with 4,728 fatalities, according to Johns Hopkins University. A total of 69,607 people have been able to recover from the virus.
A graphic provided by Statista shows the global spread of the new coronavirus as of early March 12.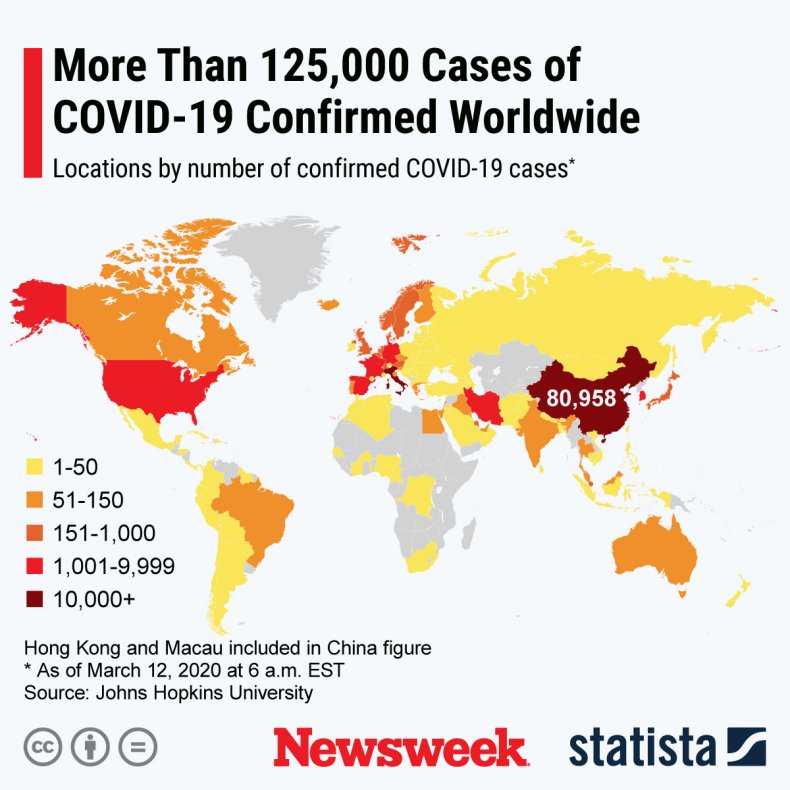 World Health Organization advice for avoiding spread of coronavirus disease (COVID-19) Hygiene advice:
Clean hands frequently with soap and water, or alcohol-based hand rub.
Wash hands after coughing or sneezing; when caring for the sick; before; during and after food preparation; before eating; after using the toilet; when hands are visibly dirty; and after handling animals or waste.
Maintain at least 1 meter (3 feet) distance from anyone who is coughing or sneezing.
Avoid touching your hands, nose and mouth. Do not spit in public.
Cover your mouth and nose with a tissue or bent elbow when coughing or sneezing. Discard the tissue immediately and clean your hands.
Medical advice
If you feel unwell (fever, cough, difficulty breathing) seek medical care early and call local health authorities in advance.
Stay up to date on COVID-19 developments issued by health authorities and follow their guidance.
Mask usage
Healthy individuals only need to wear a mask if taking care of a sick person.
Wear a mask if you are coughing or sneezing.
Masks are effective when used in combination with frequent hand cleaning.
Do not touch the mask while wearing it. Clean hands if you touch the mask.
Learn how to properly put on, remove and dispose of masks. Clean hands after disposing of mask.
Do not reuse single-use masks.