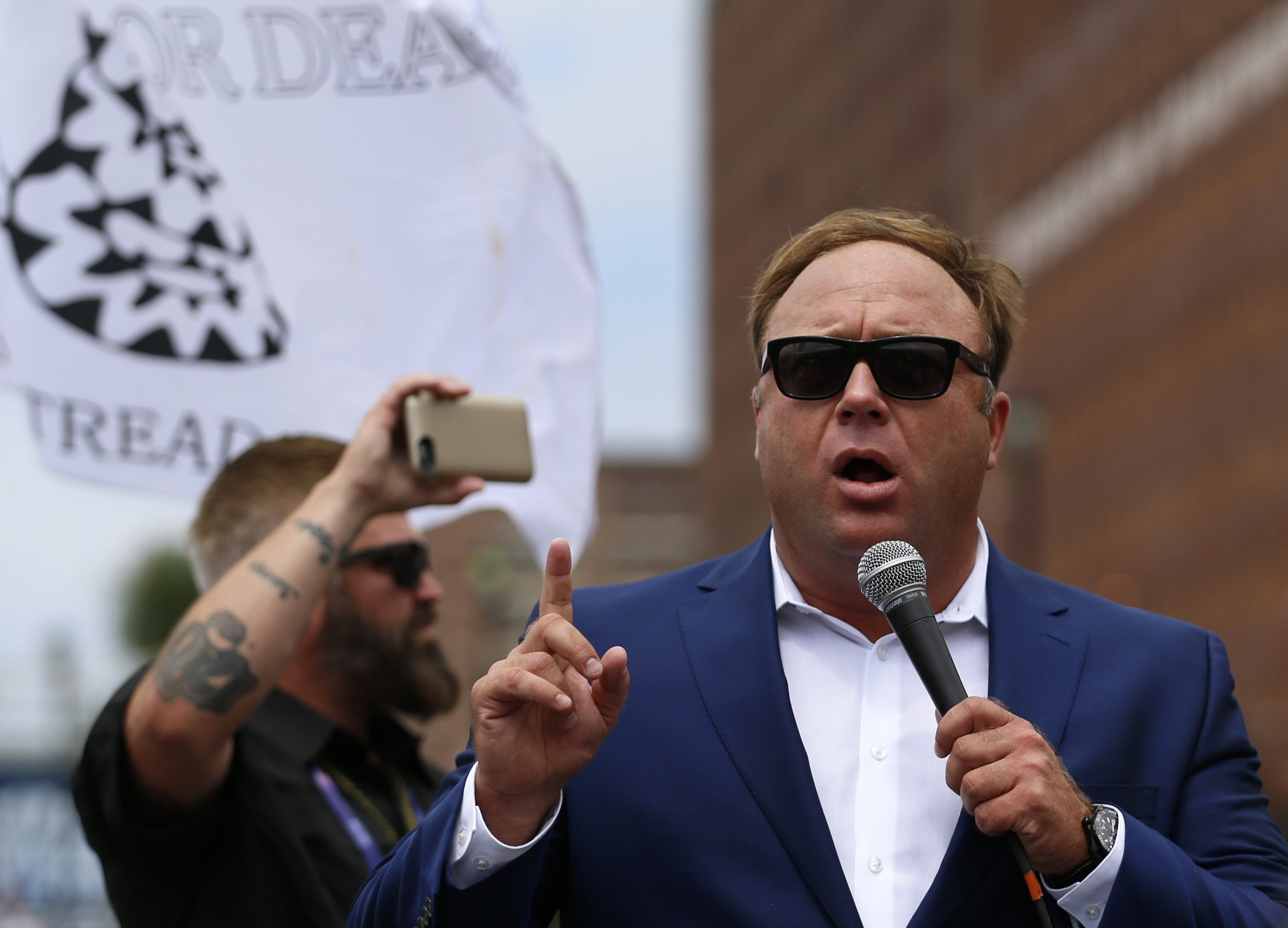 InfoWars is perilously close to a permanent YouTube ban after peddling yet another debunked conspiracy theory. The site, helmed by the always-irate Alex Jones, received its second strike on Tuesday after publishing a video that accused Parkland, Florida shooting survivor David Hogg of being a crisis actor.
As a result of the strike, the account will be unable to upload new content for two weeks. If InfoWars incurs a third strike in less than three months, it will be permanently banned, according to YouTube's community guidelines.
"There's a fine line between passionate debate and personal attacks," YouTube's strike notification stated. "As our community guidelines outline, YouTube is not a platform for things like predatory behavior, stalking, threats, harassment, bullying or intimidation."
Hogg responded directly to Alex Jones about the videos, calling the blustery conspiracy theorist a "sh*t journalist" and a "snake oil" salesman. The teen also said Jones was someone who "didn't learn from their mistakes," referencing Jones' insistence that the Sandy Hook Elementary School shooting was staged.
In a string of messages, Jones said he had never called Hogg "any disparaging names" and asked the teen to "stop the defamation."
So far, the site has been docked for its removed videos "Who is To Blame For The Florida Shooting" and "The Truth About Crisis Actors in The Florida Shooting." Meanwhile, several dozen other videos with questionable content are still up on the site. Newsweek has reached out to YouTube for comment.
Alex Jones has directly blamed CNN for the second strike, arguing that the cable news network has been leading a campaign with the help of Hogg to shut him down. He has threatened legal action.
"Infowars will not hesitate to pursue all legal avenues to protect our interests," InfoWars wrote in a statement on its website. "From a wider perspective, this is insidious. A news network is devoting resources to lobby for another news network to be censored."