Alex Jones Promotes Conspiracy About Death of Sandy Hook Father Jeremy Richman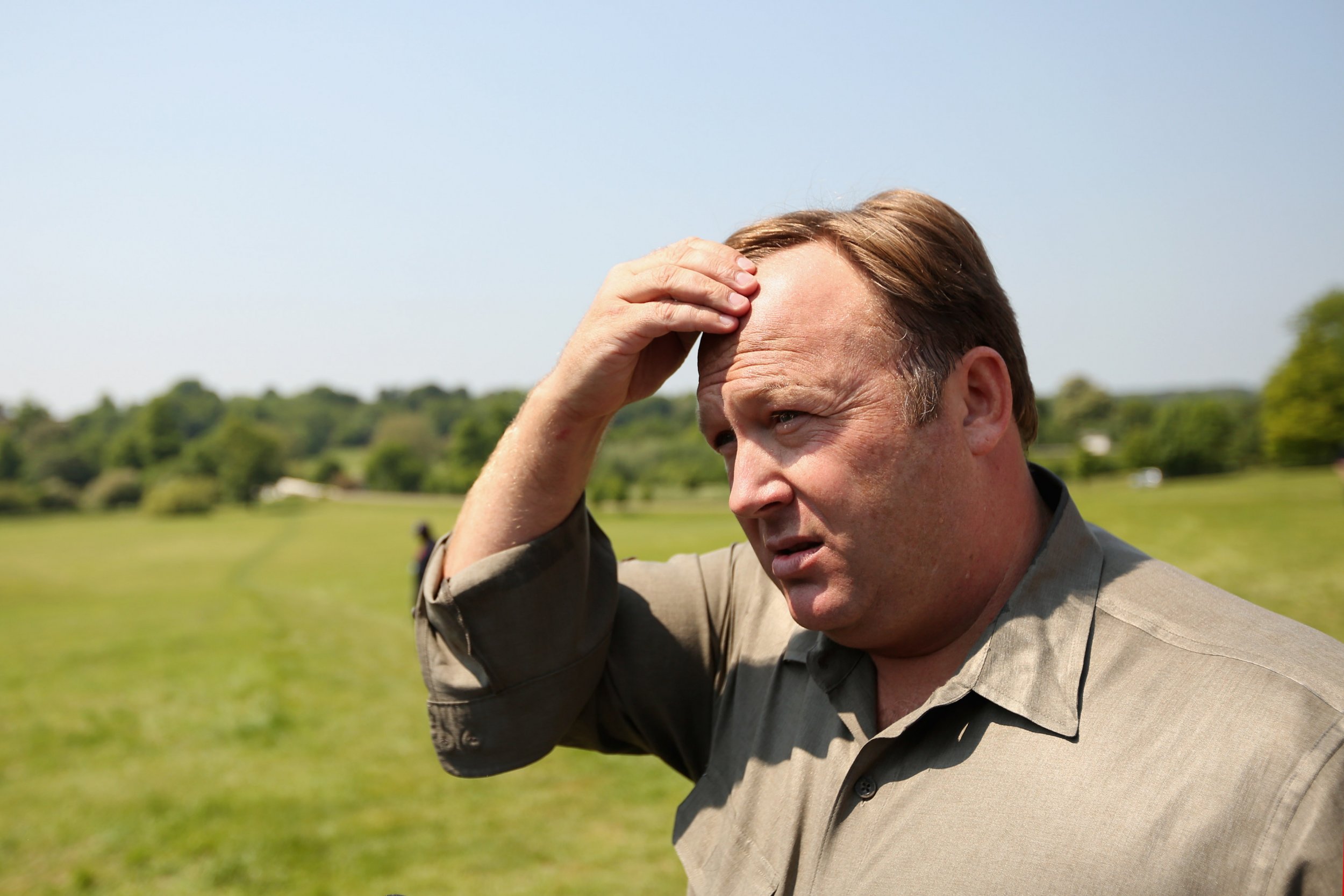 InfoWars host Alex Jones promoted a conspiracy about the father of a Sandy Hook school shooting victim, who was found dead on Monday morning.
Police said the death of Jeremy Richman, whose daughter Avielle Richman was killed in the 2012 shooting, appeared to be a suicide.
Later on Monday, Jones speculated about the 49-year-old's death, Media Matters reported. The InfoWars pushed the idea that the Richman's death was suspiciously timed and intended to distract from the end of Special Counsel Robert Mueller's report.
Jones appeared to suggest that Richman's death would impact his ability to receive a trial in the defamation cases brought against him. After the Sandy Hook shooting in 2012, Jones questioned if the massacre was staged and pushed the idea that the families were crisis actors being used to advance a plot to confiscate guns. Richman is a plaintiff in one of the suits being waged against Jones.
"We have no idea whether he was even murdered at this point. Why would some anti-gun guy do this? This is really sad. My prayers go out to him and his family and we wish for the truth of whatever really happened here to come out. We don't know yet. And we'll see the corporate media say outrageous lies, but it's what they do. And look, the good news of no collusion, the good news that I'm not a Russian agent comes out, and now this happens right on time. Just amazing," Jones said.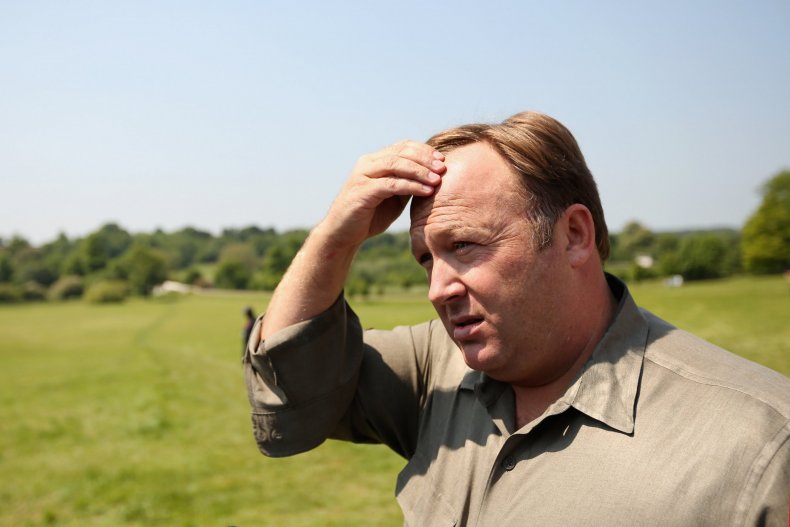 The InfoWars host claimed after the 2018 Parkland shooting that student survivors and gun-control activists were Democratic Party operatives. Others promoted a range of conspiracies after the shooting. Right-wing figures alleged that the student activists were crisis actors and the operation was a false flag.
On Tuesday, Connecticut Senator Chris Murphy and panelists on Morning Joe criticized tech companies for permitting the circulation of conspiracy theories about mass shootings.
Murphy singled out Alex Jones, saying "the companies that allow people like him, conspiracy theorists, to be able to purvey lies have a responsibility. There is no constitutional duty on an internet company to allow somebody to terrorize parents in mass tragedies like Alex Jones did for so long."
Newsweek reached out to the offices of Koskoff, Koskoff & Bieder, which is representing the plaintiffs suing Jones, but did not hear back prior to publication.
Jones is facing a suit in Connecticut's Bridgeport Superior Court. Richman is listed as a plaintiff in the suit, which claims that Jones promoted conspiracy theories about the Sandy Hook shootings because it was financially profitable. The judge in the case has ruled that Jones can be deposed.
If you have thoughts of suicide, confidential help is available for free at the National Suicide Prevention Lifeline. Call 1-800-273-8255. The line is available 24 hours every day.