Alex Murdaugh Trial: Key Updates From This Week
Alex Murdaugh is accused of killing his wife and son as his career and finances were crumbling.
The disgraced lawyer's wife Maggie, 52, and their 22-year-old son, Paul, were shot dead at their home in South Carolina's Colleton County on June 7, 2021. Murdaugh, 54, who is charged with two counts of first-degree murder and two counts of possession of a weapon during the commission of a violent crime, has denied any role in the fatal shootings. He faces 30 years to life if convicted.
Prosecutors rested their case on Friday after more than three weeks of testimony, during which they called dozens of witnesses and introduced more than 550 pieces of evidence.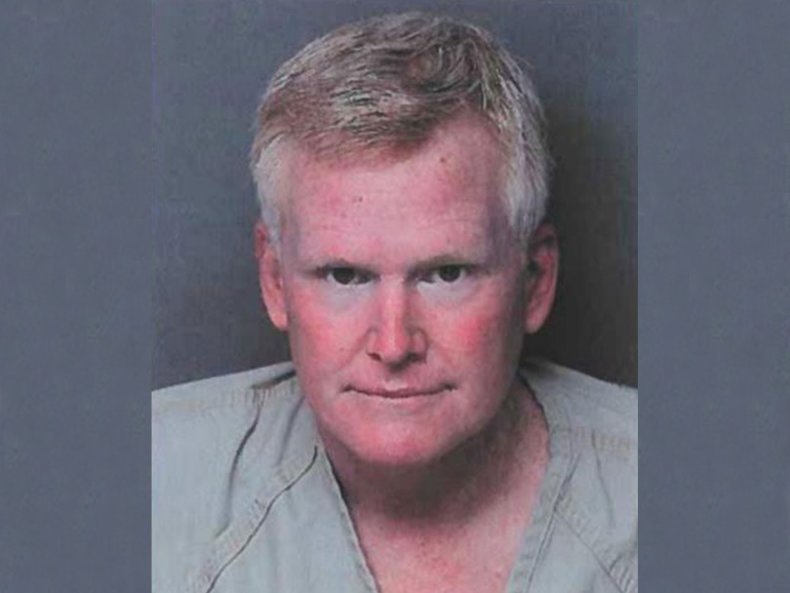 Murdaugh is also awaiting trial on dozens of other charges, including allegations that he stole millions from clients and others.
Here, Newsweek rounds up some of the key moments and takeaways from the double murder trial this week.
Sister-in-Law Testifies About Murdaugh's Behavior
Maggie Murdaugh's sister Marion Proctor testified that Murdaugh behaved strangely in the days after the deaths of his wife and son.
Proctor said Murdaugh never spoke with her about trying to find the mother and son's killer and appeared more concerned about protecting his dead son's reputation.
"We never talked about finding the person who could have done it," she said. "It was just odd."
She also said Murdaugh had made an odd comment about the killer.
"He said that he did not know who it was, but he felt like whoever did it thought about it for a long time. I just didn't know what that meant," Proctor said.
Footage of Murdaugh at Crime Scene Played
The police body camera footage showing Murdaugh's first interaction with law enforcement following his family's deaths was played at the Colleton County Courthouse in Walterboro earlier this week.
Murdaugh has said he discovered his wife and son's bodies at the family's 1,700-acre hunting estate after visiting his ailing mother who has Alzheimer's disease.
"He is visibly upset, but he appears to go in and out of what some may interpret as a rehearsed story," Rachel Fiset, a criminal defense attorney, told Newsweek about the video.
"He offers a motive for the murders almost immediately upon the police arriving and seems to seek confirmation that both his wife and son are deceased in a way that could be interpreted as making sure they cannot contradict the stories he is telling."
Murdaugh Asked if He Killed Wife and Son
Footage of the moment law enforcement asked Murdaugh point-blank if he killed his wife and son was played to jurors this week.
"Did you kill Maggie?" South Carolina Law Enforcement Division agent David Owen asked Murdaugh at the end of the August 2021 interview.
"No," Murdaugh replied, pausing for a moment. "Did I kill my wife? No."
Owen then asked if Murdaugh killed his son or knew who killed either of them. Murdaugh replied no to each question.
Murdaugh's Cellphone Activity
Murdaugh tried to call 9-1-1 less than 20 seconds after he arrived at the kennels at the estate where the bodies of his wife and son were, jurors heard on Friday.
GPS data from his SUV and cellphone data shows he misdialed less than 20 seconds after he arrived, but managed to complete the emergency call after about another 20 seconds, The Associated Press reported.
He told the 9-1-1 operator he checked his wife and son to see if they were alive.
Murdaugh remains in jail at the Richland County Detention Center.