What Happened to Alex Murdaugh and Where Is He Now?
Netflix is always ready to predict the next big true crime hit, and the streaming service is hoping to replicate its recent success with shows of this ilk with the documentary Murdaugh Murders: A Southern Scandal.
The series examines the case against Alex Murdaugh and the shocking alleged crimes that surround the Murdaugh family in South Carolina's Lowcountry.
Directed by Jenner Furst and Julia Willoughby Nason, the three-part documentary looks in to both the family and its patriarch with regards to multiple murders. Here is everything you need to know about Murdaugh and where he is now.
Every Death of People Close to the Murdaugh Family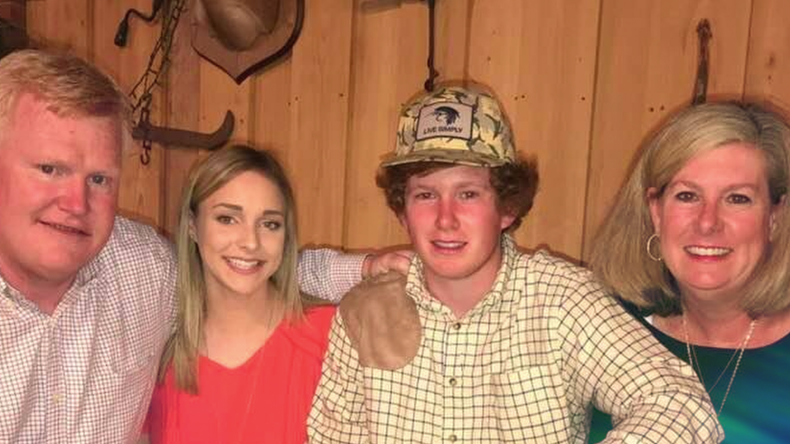 The Netflix documentary examines the suspicious deaths of Mallory Beach, a friend of Murdaugh's youngest son Paul, Stephen Smith, a friend of Murdaugh's eldest son Buster, Gloria Satterfield, the family's housekeeper, and the murders of Murdaugh's wife Maggie and son Paul.
Beach was killed in a tragic boating accident in February 2019, Murdaugh's son Paul was implicated in her death after being accused of driving his family's boat into a bridge pylon whilst drunk.
At the time of his murder in 2021, Paul Murdaugh was on bond waiting for a date for his court hearing regarding felony charges of boating under the influence over Beach's death, for which he had pled not guilty.
Smith died in 2015 from blunt force trauma at the age of 19 and his death remains unsolved, though it was officially ruled a hit-and-run according to The Augusta Chronicle. Smith's mother, Sandy, has previously told ABC News 4 that she does not believe her son was killed in a hit-and-run and that his death was suspicious.
Satterfield died on February 2018 following complications after she had suffered severe head injuries when she reportedly tripped and fell down the stairs at the Murdaughs' home in Moselle earlier that month, per People.
Murdaugh's wife Maggie, 52, and their 22-year-old son, Paul, were shot dead at their home in South Carolina's Colleton County on June 7, 2021.
What Happened to Alex Murdaugh?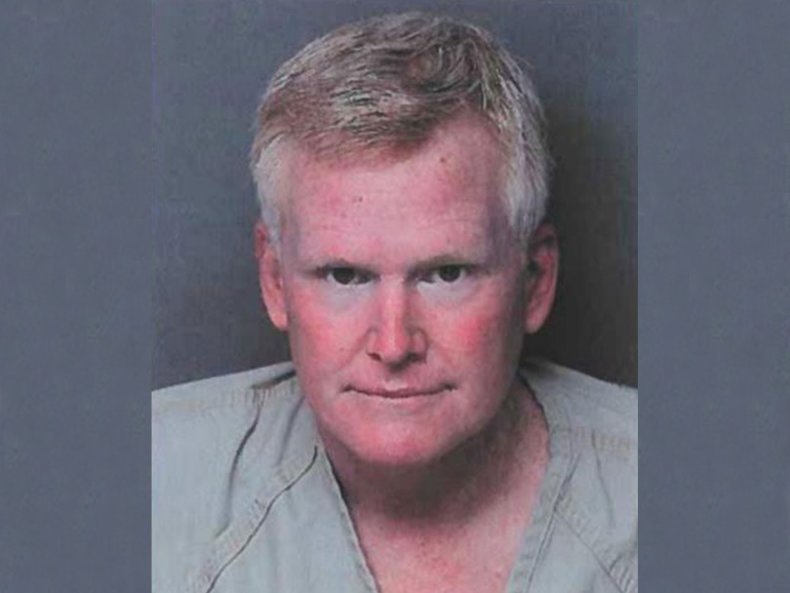 Alex Murdaugh has been accused of being involved in the killing of his wife and son. He was first named as a person of interest in October 2021.
Murdaugh, 54, was charged with two counts of first-degree murder and two counts of possession of a weapon during the commission of a violent crime in July 2022. He has denied any role in the fatal shootings. He faces 30 years to life if convicted.
The former lawyer also allegedly tried to fake his own death so his surviving son, Buster, could benefit from a $10 million life insurance settlement in December 2021, The New York Times reported.
Murdaugh originally claimed his gunshot wound to the head was an attempt on his life but later admitted it was self-inflicted, the Guardian reported in December 2021.
He has also been charged with insurance fraud, conspiracy to commit insurance fraud and filing a false police report. According to NBC News, as of December 2022, Murdaugh faces more than 100 financial-related charges.
In September 2021, state investigators announced they were opening a criminal investigation into Satterfield's death, in June 2021 People reported authorities were reopening Smith's case in light of new information that had emerged during the double murder investigation against Murdaugh.
No charges have been brought against Murdaugh regarding these deaths.
Where Is Alex Murdaugh Now?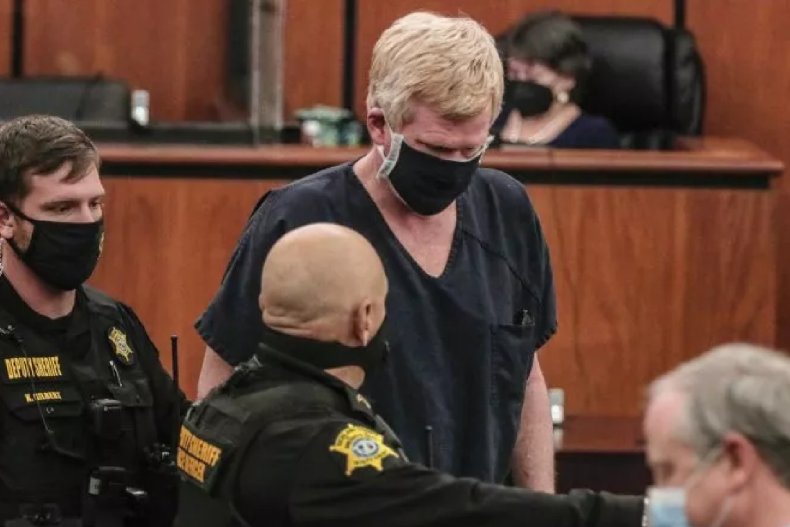 Murdaugh is currently on trial for the murders of his wife Maggie and son Paul, and he has stood trial over the past four weeks.
There is no physical evidence or murder weapon implicating him in the crime, and Murdaugh has pleaded not guilty in the case.
Circumstantial evidence presented at the trial has shown his wife and son were aware he was spending $60,000 a week for a 20-year opioid addiction, and text messages show Paul confronting his father after allegedly finding a "bag of drugs" one month before their deaths, per The Independent.
It has also been reported that evidence showed Murdaugh was at the site where his wife's phone was found by police one day earlier, and that data from his car showed that he had sped away from the scene.
Other evidence included video footage taken by Paul minutes before he died, and this footage allegedly showed Murdaugh was at the scene as the prosecution claimed three voices could be heard in the clip: Murdaugh, his wife and son.
The trial took a recess on Presidents Day, and The Independent reported on February 20 that Murdaugh is expected to take the stand at his trial. Other defense witnesses expected to appear at Murdaugh's trial include his surviving son Buster and Murdaugh's brother, John Marvin, according to the publication.
Murdaugh's trial is expected to last another two weeks, per the Guardian, and so the results of the case are yet to be determined.