Alex Murdaugh's Innocence Claim Could Hinge on New Video
Evidence presented in court Wednesday during Alex Murdaugh's murder trial could be the key to determining if he was at the murder scene the night his wife and son were fatally shot.
Alex Murdaugh is accused of shooting his wife, Maggie Murdaugh, and their 22-year-old son, Paul Murdaugh, at their Colleton County, South Carolina, estate on June 7, 2021, killing both. The trial began last week. He pleaded not guilty.
Throughout the investigation, Alex Murdaugh has maintained claims that he wasn't at the scene and later discovered the bodies near the dog kennels at the estate. However, a new video taken from Paul Murdaugh's phone could become evidence that Alex Murdaugh was indeed near his wife and son shortly before the killings.
The video, which was presented along with cellphone forensics expert Lieutenant Britt Dove's testimony, is allegedly the last video on Paul Murdaugh's phone before he died. According to CNN, Dove examined the phones of Alex, Paul and Maggie Murdaugh.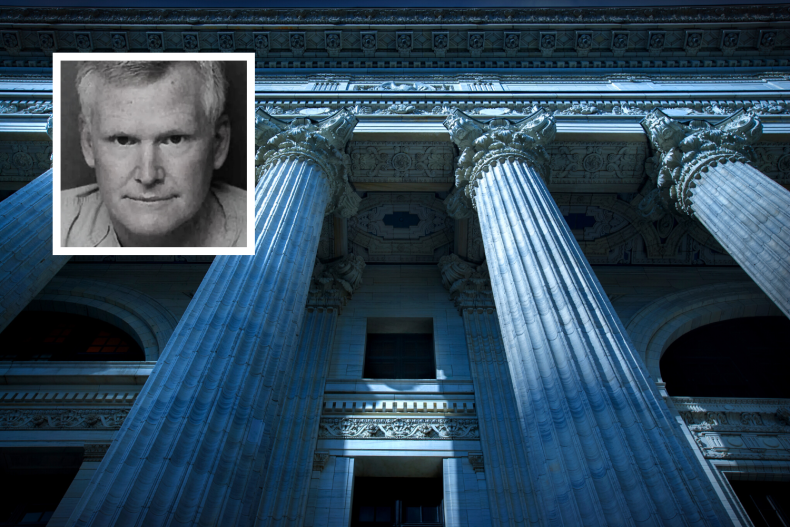 The video from Paul Murdaugh's phone shows a dog's tail and a kenneled area. During his testimony, Dove said that although he can't identify the voices in the video, he is sure there are three different voices.
"You hear three different voices in the video," he said. "You can tell because they're so different. You can tell that they're different voices."
CNN said that prosecutors believe the voices belonged to Alex Murdaugh and the two victims, although Dove didn't confirm that in his testimony. Witnesses scheduled to testify later in the trial are expected to identify the voices.
The video, recorded at roughly 8:44 p.m. the night of the killings, was recorded less than two hours before Alex Murdaugh called 911 to report finding the bodies of his son and wife. As the video played in court, Alex Murdaugh appeared to be crying.
According to CNN, prosecutor Creighton Waters mentioned the video as important evidence during his opening statement. He said the video was proof that Alex Murdaugh could be placed at the kennels, where the bodies were found, rather than napping at the house like he claimed.
Dove, who began his testimony Tuesday, also detailed other cellphone evidence, such as repeated missed calls from Alex Murdaugh to his wife. However, CNN reported that the calls were discovered on Maggie Murdaugh's phone but not on Alex Murdaugh's, speculating that the calls had been manually removed from the cellphone log.
Law & Crime Network correspondent Angenette Levy shared a clip of the audio on Twitter. Responses from her followers were mixed, with some people saying they were sure the voice belonged to Alex Murdaugh, and others saying they weren't sure how anyone could confirm it was his voice.
Alex Murdaugh is facing myriad other charges for alleged financial crimes as well. His lawyer, Dick Harpootlian, declined to comment when Newsweek contacted him.