Alexandria Ocasio-Cortez's Green New Deal 'Gaffe' Covered Up, Says GOP Senator: Media Complicit in 'Stalin-like...Technique of Disappearing it'
Sen. Tom Cotton (R-AR) has accused the media of covering up a "gaffe" by Rep. Alexandria Ocasio-Cortez (D-NY) over the Green New Deal.
Speaking to radio host Hugh Hewitt in an interview reported by Real Clear Politics, Cotton claimed the media were "complicit" in the "Stalin-like or 1984 technique of disappearing it," despite coverage by multiple publications of the issue.
A controversial FAQ document on the Green New Deal, which has won support from many Democrats— including endorsements by almost all those running in the party's 2020 primary—emerged from the office of Ocasio-Cortez.
It promised "economic security" for all who are "unwilling to work;" to render domestic air travel obsolete via high-speed rail; to replace all combustion-engine vehicles with electric alternatives; a guarantee for all Americans with "family-sustaining wages;" to move America to "100% clean and renewable energy;" and more besides.
"We set a goal to get to net-zero, rather than zero emissions, in 10 years because we aren't sure that we'll be able to fully get rid of farting cows and airplanes that fast, but we think we can...get to net-zero," the document states.
After conservatives seized on the document to make the case that Democrats are backing radical and impractical policies, Ocasio-Cortez dismissed it on Twitter as one of many "draft versions," and directed people instead to the nonbinding House resolution.
Her resolution, which differs from the draft FAQ document, pledges to "create millions of good, high-wage jobs and ensure prosperity and economic security for all people of the United States" through a massive green investment program to "achieve net-zero greenhouse gas emissions."
"It's pretty remarkable that when these Democrats put out the Green New Deal last week that you had many Democrats running for president leap onto a proposal that was going to confiscate every privately owned vehicle in America within a decade and ban air travel so we could all drive or ride around on high speed light rail, supposedly powered by unicorn tears," Cotton said during the interview.
He continued: "Well, we can all become vegans since cows are gone as well, since cow flatulence is a mortal threat to the world. Look, this is a classic example of a gaffe being when you say what you really mean. I understand the Democrats that proposed this immediately tried to retract that white paper that went along with their resolution.
"And too many people in the media have been complicit in the Stalin-like or 1984 technique of disappearing it, sending it down the memory hole. But this is where their heart lies.
"They believe that Americans driving around in trucks on farms, or commuting from the suburbs where they can have a decent home into the city to work are a fundamental threat to the world, and they have to have the power and the control of those Americans' lives to implement their radical vision for humanity."
Ocasio-Cortez did not respond immediately to a request for comment.
In the GOP-controlled Senate, Majority Leader Mitch McConnell (R-KY) said he will bring a vote on the Green New Deal package to test Democrats.
McConnell said he wants to "give everybody an opportunity to go on record and see how they feel" in a political stunt to force Senate Democrats to commit either way on the Green New Deal.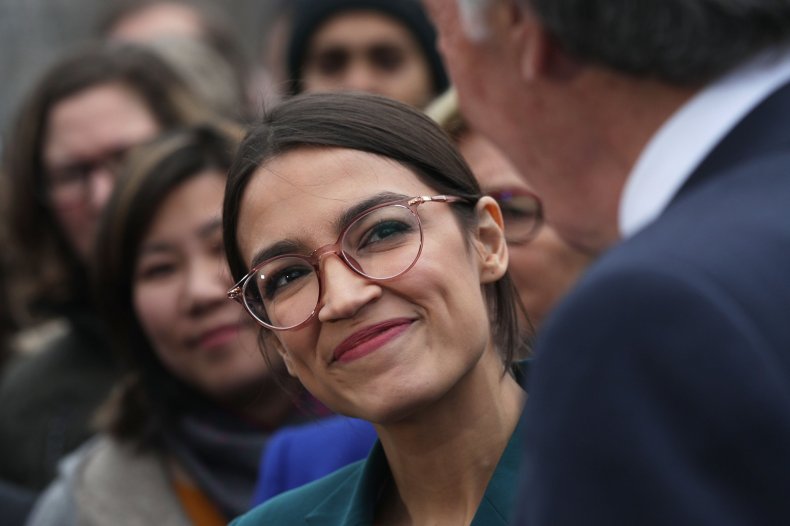 The summary of this article was corrected to reflect that Sen. Tom Cotton is from Arkansas.