Alexandria Ocasio-Cortez's Arrival 'Was a Really Important Moment' for America, Democratic 2020 Candidate Says
Democratic presidential hopeful Pete Buttigieg has hailed Democratic Congresswoman Alexandria Ocasio-Cortez's arrival on the national stage as a "really important moment" for the country, saying it signals "generational change."
Buttigieg (pronounced BOOT-edge-edge), who is the mayor of South Bend, Indiana, and the first openly gay person to run for president, sat down for an interview with Newsweek in which he spoke favorably of growing progressive sentiments among some lawmakers in Washington. He suggested that many of the new ideas align more closely with the feelings of the American people, and in particular, with millennials. At 37, Buttigieg, or Mayor Pete as he often goes by, is part of a new generation of political leaders raising their concerns for the nation's future.
"First of all, I think she's fantastic," Buttigieg told Newsweek when asked how he perceived Ocasio-Cortez and her political agenda. "I think that her arrival was a really important moment, not only for our generation, but for the Congress. And I think her voice has become a really important part of our American political dialogue."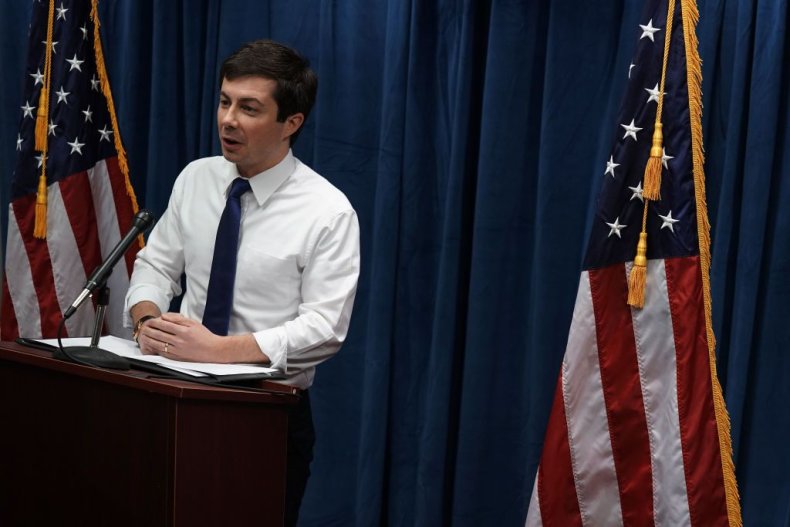 "I'm hoping I'll get to know her better as this process goes on," he added.
Although many see Buttigieg's decision, which he announced last month, to join a growing field of Democratic 2020 contenders as a longshot, the millennial mayor believes that the large pool of candidates may actually serve to his benefit. He said that on the national stage, he believes Americans are looking for change.
"It's largely just the result of the shifts that America is going through," he said, "an awareness that we can't just go back to what we were doing." Differentiating himself from President Donald Trump, he explained that he, similarly to many other millennials, is concerned about what the United States will look like when he is older.
Trump "doesn't seem too interested in the future," Buttigieg suggested. "But what I'm thinking a lot about is what will happen in 2054, when I am the current age of the current president, and the kind of world we're building.
"It's just a completely different conversation, with a completely different set of priorities then what you have coming out of the White House right now," he said.
Buttigieg also spoke favorably of the "Green New Deal" put forward recently by Ocasio-Cortez with the backing of numerous more progressive lawmakers in Washington. He said that lawmakers "better be" ready to come together to address climate change, "It's only going to accelerate," the mayor explained, sharing examples of how the changing climate has already negatively impacted his own local community.
"That means we need to be much more aggressive, much more intentional, and show some political will to do something about it," he said, pointing out that mayor's like him can't just wait for the problem to be fixed because they are already forced to address the consequences.
Although Buttigieg doesn't want to lay out overly specific policy plans at this point in his campaign, he did voice support for increasing taxes on the wealthiest Americans, similar to proposals put forward by fellow 2020 Democratic hopeful Senator Elizabeth Warren from Massachusetts and Ocasio-Cortez.
"Most Americans get that some are not paying their fair share," he said, suggesting that if the U.S. wants to continue being "the leading nation in the world" something needs to change.
"Taxing work alone, and not taxing wealth, is pretty backwards," the mayor said. "I think if you're one of those who has benefited most from the American system, to the tune that you have tens of millions or billions of dollars, then it's not unreasonable to ask you to kick in one or two percent, or whatever the level is going to be, to help make sure that this is the kind of country where the people who come after you can succeed too."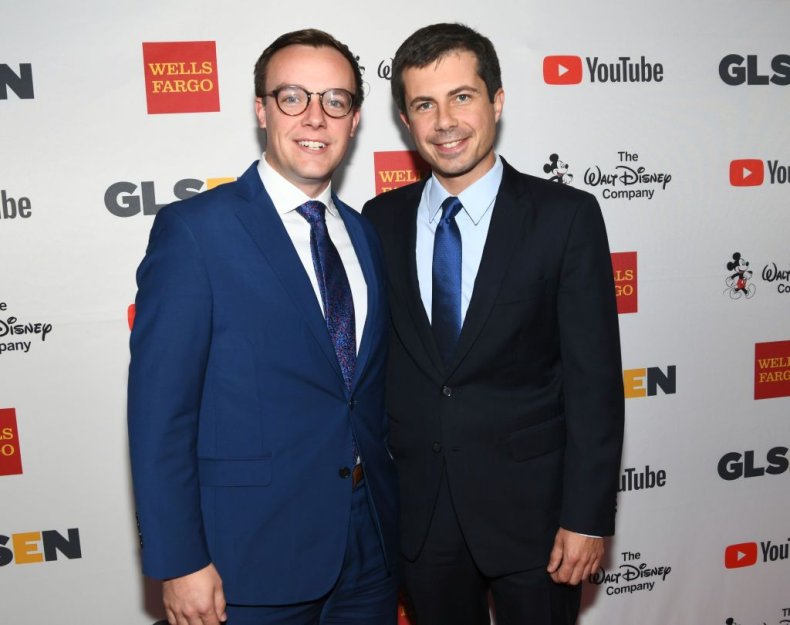 Having served as mayor of South Bend, which has a population of just over 100,000 people, since 2012, Buttigieg is also a veteran of Afghanistan. He graduated from Harvard College, where he studied history and literature, going on to study as a Rhodes Scholar at Oxford. Prior to entering politics, he worked as a consultant at McKinsey and Company. In South Bend, he has been seen as widely popular, winning reelection with nearly 80 percent of the vote. He married Chasten Glezman, a high school teacher, last summer.
Some may question Buttigieg's level of experience and readiness to take over the White House. But as he previously told CBS News, he has "more experience in government than the president of the United States."
"I've got more years of executive experience than the vice president and I have more military experience than anybody who's arrived behind that desk since George H.W. Bush," he pointed out.