Alexandria Ocasio-Cortez Says She Supports Impeachment but Notes the 'Reality of Having the Votes in the Senate'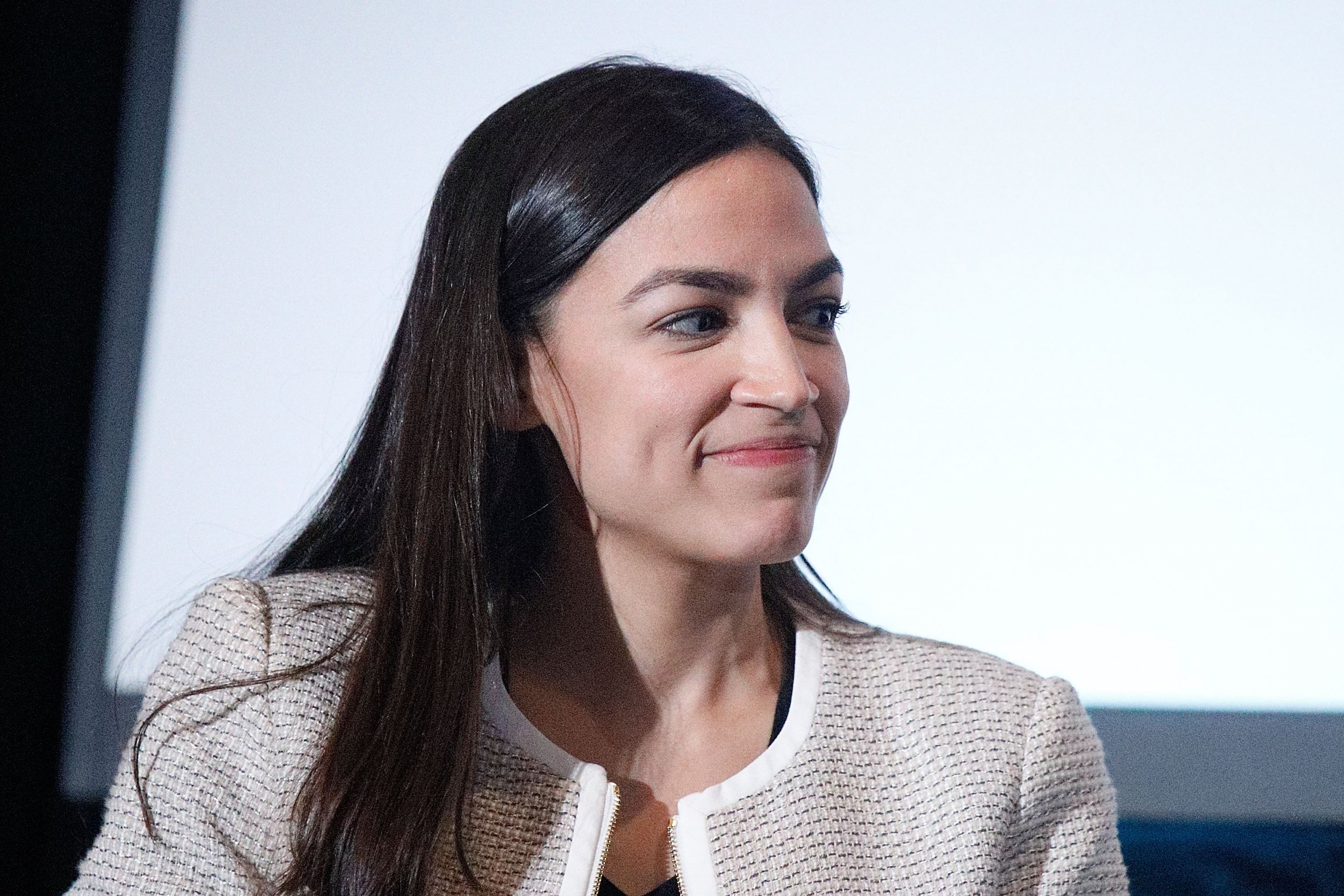 Representative Alexandria Ocasio-Cortez. a New York Democrat, said she supported the idea of impeachment but also noted there were realities to consider when it came to securing votes in the Republican-controlled Senate.
Washington Post reporter Erica Warner tweeted the quote from Ocasio-Cortez, who was exiting a Democratic caucus meeting.
"I think what's tough is impeachment in principle is something I openly support, but it's also just the reality of having the votes in the Senate to pursue that," Ocasio-Cortez said. "And so that's something that we have to take into consideration."
Ocasio-Cortez's statement comes as an ally, Representative Rashida Tlaib of Michigan, has continued a push for President Donald Trump's impeachment, with multiple outlets reporting that she was circulating a letter asking lawmakers to join a resolution to determine if Trump had committed an impeachable offense.
This all comes after Attorney General William Barr released a summary of the report of special counsel Robert Mueller. Barr wrote that Mueller concluded there was not evidence that Trump or his campaign conspired with the Russian government, and that—on the subject of obstruction of justice—the report "does not conclude that the President committed a crime, it also does not exonerate him." Barr wrote that he and the acting attorney general did not believe there was enough evidence to pursue obstruction.
Tlaib, however, said that "we don't know for a fact" that there was no conspiring between Trump and Russia. "You all know that there was like a three-page letter—he says four—but Attorney General Barr, if he didn't do anything. He should release the whole report," Tlaib told TMZ. "Release it."
Democratic leaders, including House Speaker Nancy Pelosi, have been more cautious when discussing impeachment. And while Ocasio-Cortez was reluctant to fully support impeaching Trump on Tuesday, she has said she supported the idea in the past. But over the weekend, Ocasio-Cortez said there were bigger issues to tackle.
"As horrific as this president is, he is a symptom of much deeper problems. Even foreign influence plays on [national] wounds that we refuse to address: income inequality, racism, corruption, a willingness to excuse bigotry," she tweeted. "He can stay, he can go. He can be impeached, or voted out in 2020. But removing Trump will not remove the infrastructure of an entire party that embraced him; the dark money that funded him; the online radicalization that drummed his army; nor the racism he amplified+reanimated."