Alexandria Ocasio-Cortez Says Removing Trump Won't Fix Problem With GOP or 'Dark Money That Funded Him'
Democratic Representative Alexandria Ocasio-Cortez has said that President Donald Trump is "a symptom of much deeper problems" that won't simply go away if he were to be impeached or voted out in the next presidential election.
Ocasio-Cortez, who represents New York's 14th district, posted to Twitter on Sunday afternoon, resharing a tweet by actor George Takei. The celebrity — most famous for his role in Star Trek and a frequent critic of Trump — wrote that even if the president were removed from office, the U.S. would still have "a big question" to answer.
"How did a guy like that get elected? Why do so many still support him?" he asked. "We can't just say 'Fox News' or 'Russians.' We have serious issues to sort out."
New York's popular progressive freshman congresswoman retweeted Takei's post, saying : "This is the REAL conversation we need to have as a country."
"As horrific as this president is, he is a symptom of much deeper problems," she argued. "Even foreign influence plays on nat'l wounds that we refuse to address: income inequality, racism, corruption,a willingness to excuse bigotry [sic]."
Continuing in a follow-up tweet, Ocasio-Cortez pointed out that, regardless of whether Trump stays or goes, those who backed and supported him will remain.
"Removing Trump will not remove the infrastructure of an entire [Republican] party that embraced him; the dark money that funded him; the online radicalization that drummed his army; nor the racism he amplified+reanimated [sic]," she wrote.
"In order for us to heal as a nation, we ALL must pursue the hard work of addressing these root causes," Ocasio-Cortez continued in a third tweet. She said that Americans need to be willing to have "uncomfortable moments" to address the issues with "loved ones," the "media" and "those we disagree [with]." She also pointed fingers at the Democratic party, concluding: "It's on all of us."
Speaker of the House Nancy Pelosi, a Democrat representing California's 12th district, said earlier this month that even though some in her party have called for ousting the president from office, she did not currently support impeaching Trump.
"Impeachment is so divisive to the country that unless there's something so compelling and overwhelming and bipartisan, I don't think we should go down that path, because it divides the country," Pelosi told The Washington Post in an interview. "And he's just not worth it."
Representative Hakeem Jeffries, from New York's 8th district, said in a Sunday interview with CBS News' Face the Nation that the "overwhelming majority" of Democrats in the House support Pelosi's position. He said that Democrats would try to work with Republicans and the president on "executing our for-the-people agenda."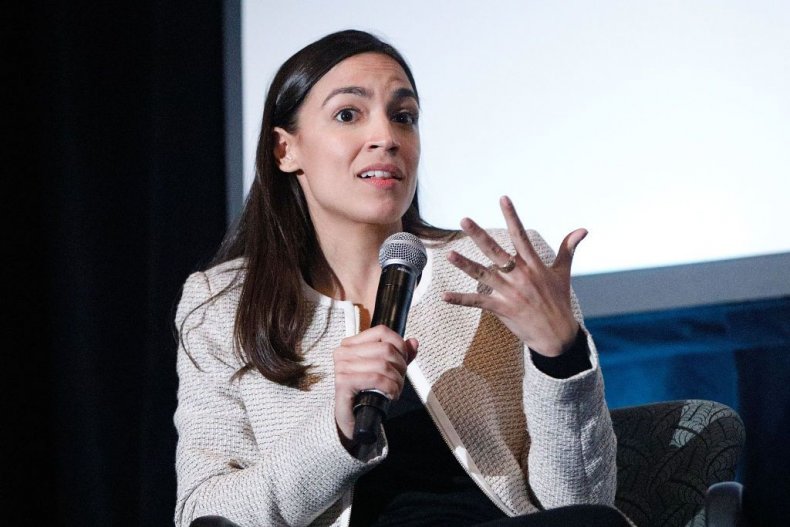 Since his 2016 presidential campaign, Trump has been accused by many of using "divisive" and "racist" rhetoric to stir up supporters and pit social groups against one another. Although many Republicans harshly criticized Trump before he won the party's nomination, most have since become largely supportive of his leadership and agenda.
"The man thrives on divisiveness," Robert Reich, who served as the Secretary of Labor under former President Bill Clinton, wrote in a February column for Newsweek . "It's how he keeps himself the center of attention, fuels his base and ensures that no matter what facts are revealed, his followers will stick by him."