Trump Could Be 'Useful Idiot' Who Has Been Victim of 'Greatest Collection of Coincidences,' Congressman Suggests
Representative Hakeem Jeffries said on Sunday that Special Counsel Robert Mueller's report should be made public, explaining that there are several options that the conclusions could point to, including the chance that the president is "just a useful idiot" who has been taken advantage of.
"The American people deserve to know whether Donald Trump is either A) a legitimate president, B) a Russian asset, C) the functional equivalent of an organized crime boss," Jeffries, a Democrat representing New York, said on CBS News' Face the Nation. "Or D) just a useful idiot who happens to have been victimized by the greatest collection of coincidences in the history of the republic."
Mueller officially concluded his investigation into Russian interference with the 2016 presidential election, submitting his final report to Attorney General William Barr on Friday. Although several close Trump associates have been indicted, convicted or pleaded guilty in the probe, none of the charges have been for conspiring with Russia. With no new indictments planned by Mueller, Trump's supporters have harshly criticized some Democratic leaders who have said for months that there is evidence of collusion.
While Barr has maintained that he will publicly release as much of the report as is allowed under legal regulations, Democrats have urged for all findings to be made public. Several prominent Democratic lawmakers are also pushing for impeaching the president, regardless of the Mueller report's findings. But Speaker of the House Nancy Pelosi said earlier this month that she doesn't currently support impeachment.
"Impeachment is so divisive to the country that unless there's something so compelling and overwhelming and bipartisan, I don't think we should go down that path, because it divides the country," Pelosi said, although she added that she believes Trump is "unfit" in many ways to be president.
Jeffries backed Pelosi's position in his Sunday interview, saying that most Democrats share the speaker's position.
"We are not focused on impeachment," the representative said. "We are focused on executing our for-the-people agenda," he added, saying this would focus on improving the country's infrastructure and lowering the cost of healthcare. "We're going to try to do everything we can to find common ground [with Republicans]," Jeffries said, explaining that the "overwhelming majority" of Democrats support Pelosi's position regarding impeachment.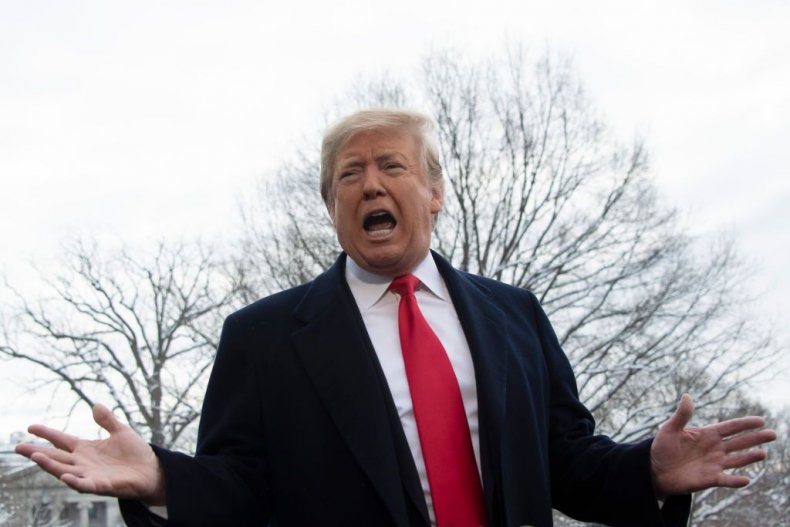 However, some Democrats, like Texas Representative Al Green, have firmly stated their disagreement with Pelosi's position.
"There will be a vote [on impeachment] on the floor of the Congress," he insisted following her remarks earlier this month. "I think the country is worth it. I think the Constitution is worth it," he said.
Representative Rashida Tlaib, a Michigan Democrat, also said she would push forward with introducing a House resolution to "begin investigating the impeachable offenses" of the president.
"That doesn't mean we're voting on it," Tlaib explained. "It means we're beginning the process to look at some of these alleged claims of impeachable offenses."