Russian Opposition Leader Navalny Was 'Taken Away from Us in Secret,' Press Sec. Says
Russian opposition figure Alexei Navalny is being treated for suspected poisoning in Berlin after a dramatic day in which his family and supporters had accused a Russian hospital of blocking his transfer.
On Thursday, German chancellor Angela Merkel, as well as French president Emmanuel Macron had offered help to the Kremlin critic, whose family feared would not be given adequate treatment at the hospital in the Siberian city of Omsk.
But the chief doctor at the Russian hospital said Navalny, who had fallen ill on a flight, was not in a fit condition to be transferred to a leading German toxicology center, sparking accusations of an attempted cover-up by the authorities.
Navalny's wife, Yulia Navalnaya, appealed directly to Russian President Vladimir Putin to allow the evacuation and on Friday night, the hospital eventually agreed that he could fly.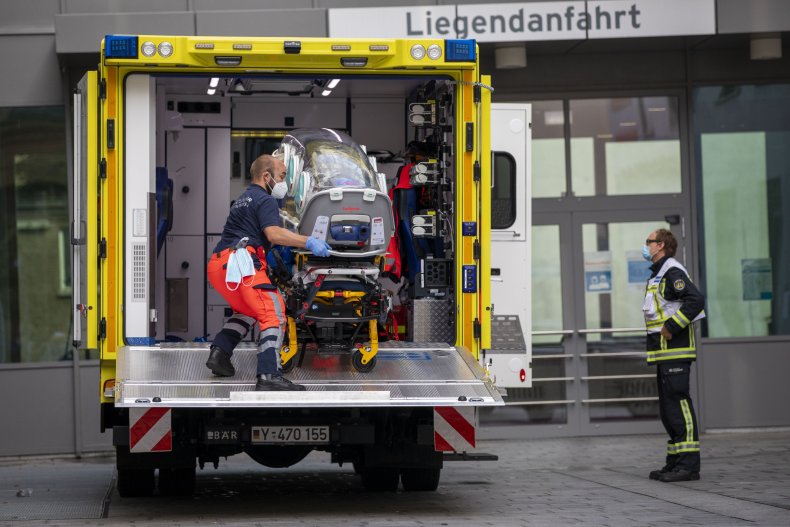 But his departure was not without further drama. Navalny's press secretary Kira Yarmysh, who has been providing regular updates on his condition, expressed concerns that he had been spirited away to the airport by ambulance without his supporters and family.
"Alexei Navalny was loaded into an ambulance and taken to the airport," she tweeted. "There was an agreement that we will go in the ambulance with Alexey. But he was taken away from us in secret," she tweeted.
She eventually got to the airport with Navalny's brother, Oleg and the head of his anti-corruption foundation, Ivan Zhdanov, separately. Her later tweets showed images of the ambulance heading to the airport and the medical plane on the runway at Omsk airport which airlifted him to Berlin's Charité hospital. German media reported that he was in a stable condition on his flight.
Yarmysh later tweeted: "Many thanks to everyone for their support. Alexei's fight for his life and health is only beginning and much remains ahead but at least for the now, the first step has been taken."
Mystery surrounds the cause of Navalny's condition with some health officials saying that traces of an industrial chemical had been found on his skin and hair which was used included in polymers to improve their elasticity, Russia's interior ministry told he the Russian legal information agency (RAPSI)
Vladimir Kara-Murza, vice president of the Free Russia Foundation which opposes the rule of Putin, told Channel 4 News that what happened to Navalny was "a deliberate, politically motivated poisoning attack, motivated by his activity in the Russian opposition."