Arsenal: Arsene Wenger's Difficult Decision Over Two Stars Revealed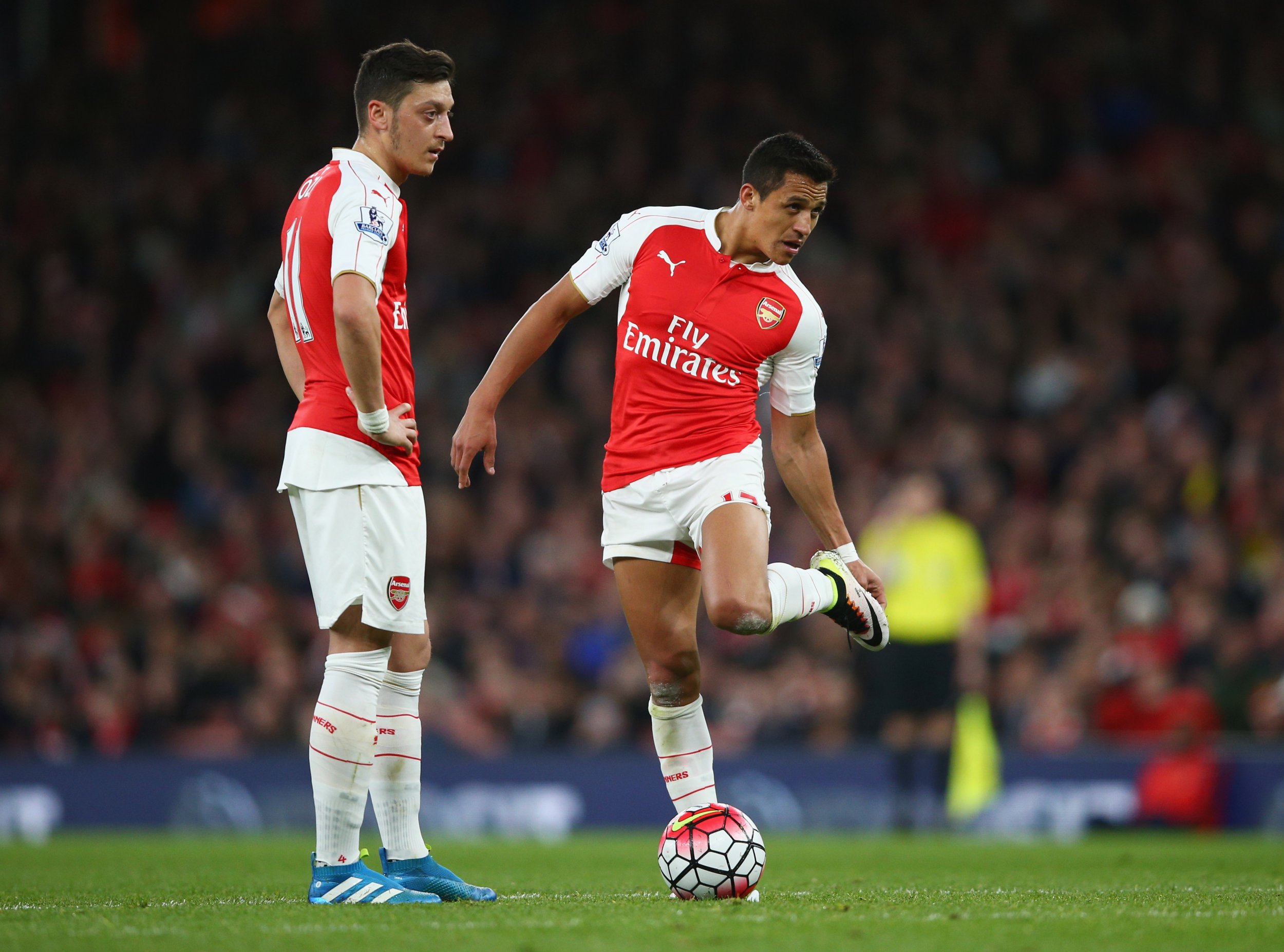 Arsenal manager Arsene Wenger faces a battle to hold onto both Mesut Ozil and Alexis Sanchez, according to reports.
Ozil, the Germany international, is in the final two years of his £140,000-a-week contract at Emirates Stadium, while Sanchez, 27, has a similar amount of time remaining on his deal.
But Sky Sports has claimed that while Ozil is likely to sign on again past the summer of 2018, Sanchez needs more convincing.
"Of the two players Arsenal are trying to negotiate with at the moment—Ozil and Sanchez—Ozil is much more likely to sign," John Cross of the Daily Mirror told the broadcaster.
"Ozil is stealing the limelight and I think he will definitely get in excess of £200,000-a-week. Whether Sanchez does too, we will see.
"Ozil already earns slightly more than Sanchez, which is an unusual situation because normally the superstar striker is the biggest earner at the club.
"Sanchez is happy in London as I understand it, but I think he is a little bit more restless than Ozil. I'm not saying he's desperate to get away, but Arsenal have more of a battle on their hands to keep Sanchez."
Wenger's problem will be whether to break Arsenal's tight wage structure to give into the demands of both Ozil and Sanchez.
If he decides he can keep keep just one, then Ozil, given his current form, looks the more likely candidate to stay long-term.