Virginia Shooting Victim Alison Parker's Father Calls for Stronger Gun Laws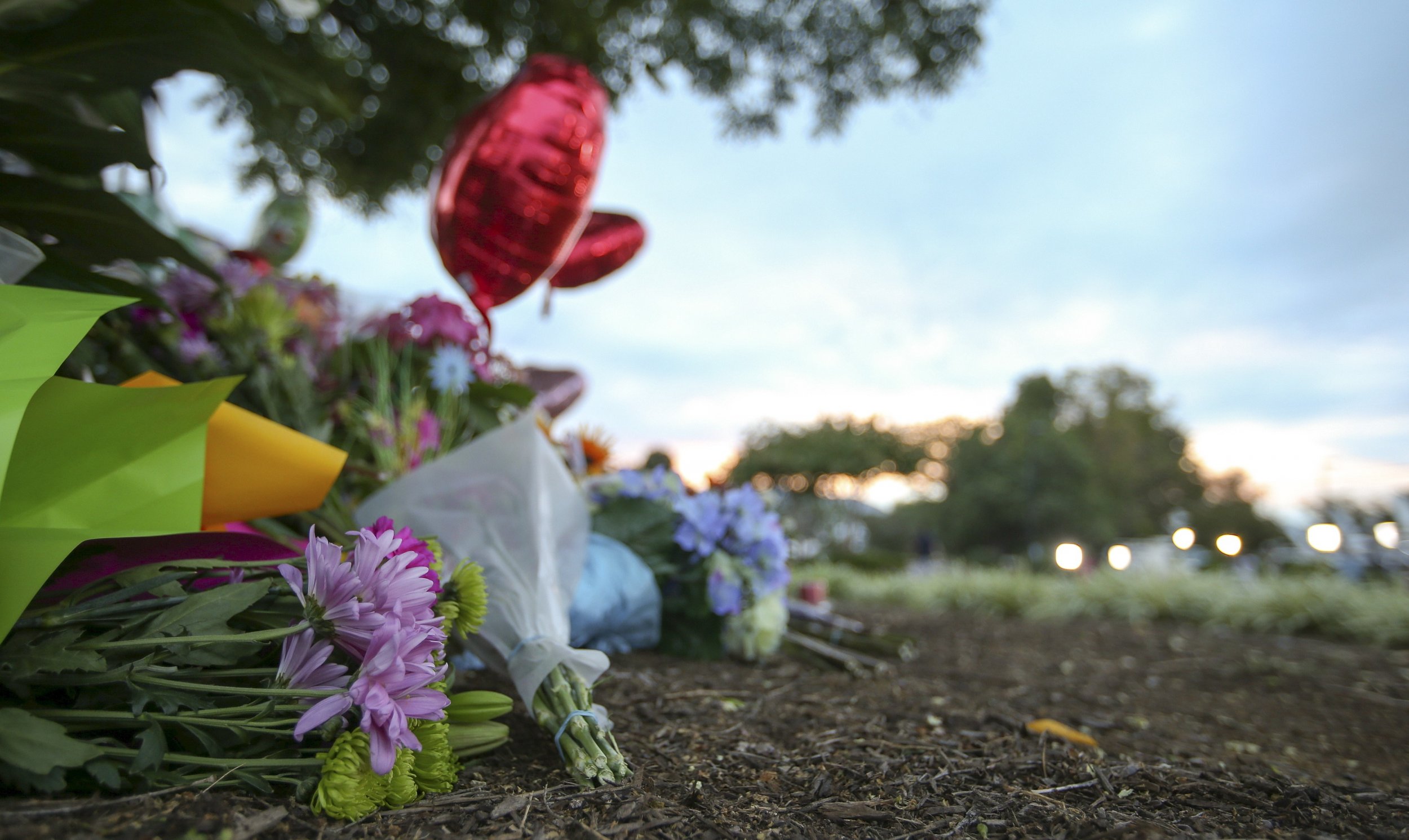 The father of Alison Parker, the WDBJ7 reporter from Virginia who was shot to death early Wednesday morning on live TV, is calling on legislators to enact stricter gun laws.
"Everybody that she touched loved her, and she loved everybody back. I'm not going to let this issue drop. We've got to do something about crazy people getting guns," Andy Parker said in an emotional interview with Fox News on Wednesday night, just hours after his daughter was fatally shot.
Parker, 24, and Adam Ward, 27, a photojournalist, were doing a routine interview with a woman on live TV at Bridgewater Plaza in Moneta, Virginia, when an armed man fired several shots and killed them. The suspect, later identified as former WDBJ7 employee Vester Lee Flanagan II, 41, shot himself to death in the afternoon. The other shooting victim, Vicki Gardner, the executive director of the Smith Mountain Lake Regional Chamber of Commerce, suffered non-life-threatening injuries and was upgraded to good condition Thursday morning. She was shot in the back while being interviewed by Parker.
The most recent previous killing of a journalist was in August 2007, when Chauncey Bailey, editor-in-chief of the Oakland Post in California, was shot to death on the street.
Andy Parker said he will do "whatever it takes to get gun legislation to shame legislators into doing something about closing loopholes and background checks." He said Virginia Governor Terry McAuliffe supports his wishes. Earlier on Wednesday, McAuliffe and other politicians renewed their ongoing calls for tighter gun restrictions.
The Old Dominion State was the location of the worst school shooting in U.S. history, the 2007 Virginia Tech massacre that left 32 people dead. But the state has weakened some of its gun laws since then. In 2011, Virginia repealed a limitation that restricted people from purchasing more than one handgun per month, according to the Law Center to Prevent Gun Violence. And Virginia earned a "D" rating, for lessening some restrictions on firearms, in the most recent annual scorecard published by the Law Center.
Parker, who was joined by his daughter's boyfriend, Chris Hurst, said his daughter typically called him daily to discuss her assignments. Hurst, who is an evening and night anchor at WDBJ7, told Fox he was sleeping at the time of the shooting. "She texted me, 'Goodnight sweet boy,' and that was the last that I had ever heard from her," he said, adding that he was startled awake on Wednesday morning by co-workers who told him about the shooting. Hurst and Parker had been dating for almost nine months.
Following the incident, WDBJ7 staff shared their memories of Parker and Ward on-air, describing their dedication and ambition in carrying out their assignments. They remembered Parker as a smart friend with a bubbly personality who loved the outdoors. "You can hear her a mile away coming down the hall," meteorologist Leo Hirsbrunner said.
"This is not the last you've heard of me," Parker told Fox. "This is something that's Alison's legacy that I want to make happen."