All Crunchyroll Expo 2022 Reveals From 'Chainsaw Man' to 'My Hero Academia'
Crunchyroll Expo 2022 took place from Friday, August 5 to Sunday, August 7, bringing anime fans all the latest news from the industry.
The sixth annual event, held at the McEnery Convention Center in San Jose, California, saw the company share news about its latest acquisitions as well as confirming the release of several fan favorite films and exciting new projects over the coming months
Here is everything you need to know.
All Crunchyroll Expo 2022 Reveals From 'Chainsaw Man' to 'My Hero Academia'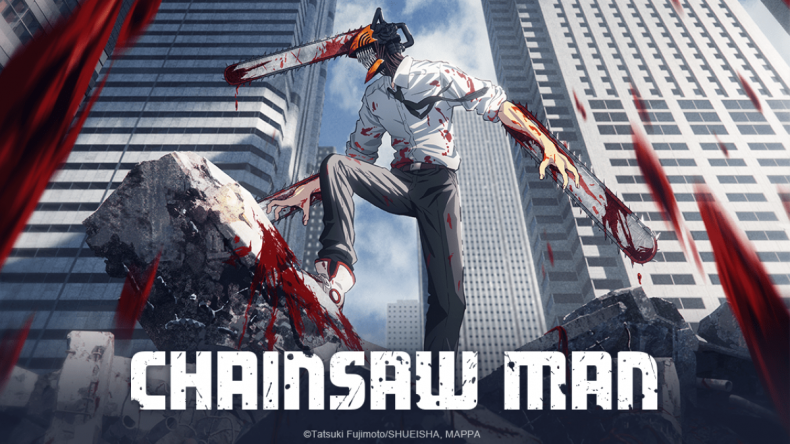 Crunchyroll Expo 2022 saw the company share details about the anime adaptation of Tatsuki Fujimoto's hit manga series Chainsaw Man.
The series follows teen Denji who lives with a Chainsaw Devil named Pochita, and sees him work alongside Pochita to defeat various devils as a way to pay for his father's debts.
It was confirmed at the convention that the anime adaptation of Chainsaw Man will be released on Crunchyroll in October, and it will be directed by Ryu Nakayama, with an official trailer also being shared at the event.
Anime studio Bones hosted a panel at Crunchyroll Expo 2022, where president Masahiko Minami confirmed that My Hero Academia Season 6 is currently in the works.
The anime is scheduled to start airing on Crunchyroll in October, and the new episodes will follow Deku as he does his work-study with number one hero Endeavor to try and become the best hero possible.
Studio Bones also announced that Bungo Stray Dogs Season 4 will premiere in January 2023 and the show has been licensed to Crunchyroll, and a new trailer for the series was also released at the event.
It was confirmed that Mob Psycho 100 III will be coming to Crunchyroll in October, and the first two episodes premiered at event.
The release date for The Tale of Outcasts anime was announced to be January 2023, with Yasutaka Yamamoto directing the series.
Crunchyroll went on to host an industry panel in which the company confirmed several new acquisitions, such as Tower of God Season 2.
Other acquisitions include: My One-Hit Kill Sister, Reborn to Master the Blade: From Hero-King to Extraordinary Squire, The Human Crazy University, The Fruit of Evolution 2: Before I Knew It, My Life Had It Made, and The Aristocrat's Otherworldly Adventure: Serving Gods Who Go Too Far.
It was also confirmed that Crunchyroll had acquired The Reincarnation Of The Strongest Exorcist In Another World, Reborn as a Vending Machine, I Now Wander the Dungeon, Sugar Apple Fairy Tale, Our Last Crusade or the Rise of a New World Season 2, I'm the Villainess, and So I'm Taming the Final Boss.
Which Anime Films Will Be Released on Crunchyroll?
Crunchyroll also announced that it would be making several anime films available on its streaming platform, including Akira and Your Name.
On August 11 Josee, the Tiger, and the Fish, The Stranger by the Shore, and Human Lost will land on Crunchyroll.
While Akira and Your Name will be released on August 18, and Mamoru Hosoda's Wolf Children and The Boy and the Beast, and Sing a Bit of Harmony will come out on August 25.
It was also confirmed at the event that films from the Free!, Fairy Tail, Psycho-Pass, Code Geass, and Black Butler franchises will also be released on Crunchyroll, and Jujutsu Kaisen 0 will come out on the streaming platform on September 21.
All Crunchyroll Expo panels are available to watch on VOD on the event's website until August 9.