All the Women Trump Has Dated, Married Or Been Linked to Sexually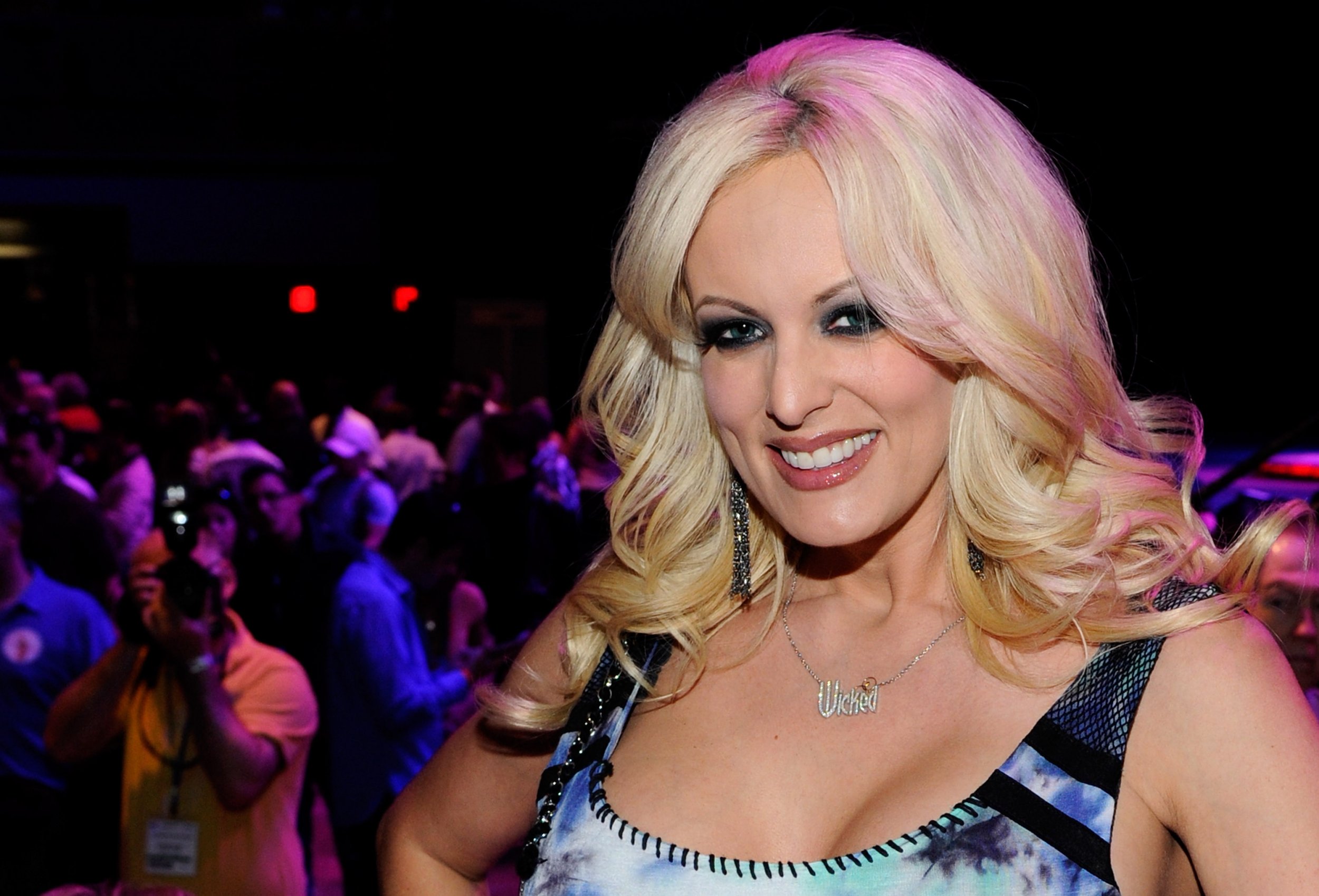 Donald Trump's colorful love life has been as much a topic of discussion as his politics of late, with former adult film star Stormy Daniels claiming she had a sexual encounter with the president in 2006.
Trump, who was married to his current wife Melania at the time the alleged encounter took place, has denied the claims, but has seen his sex life come under scrutiny following Daniels' claims. It comes alongside allegations in tell all book Fire and Fury: Inside the Trump White House that paint Trump as a serial philanderer.
So who has the president dated? His three marriages may be well documented, but as a well-heeled member of Manhattan's elite for many years, the billionaire businessman has been linked to a string of unsuspecting ladies—and has previously bragged about using his fame to meet women.
Here is a (by no means exhaustive) list of the women who have been linked to the president.
Ivana Trump
The mother of Trump's three eldest children was married to Trump from 1977 to 1992. Together the pair are parents to Donald Jr., Ivanka and Eric, and have nine grandchildren. They remain close although Ivana has reportedly irritated Melania by claiming she is the real first lady. In a splendid bit of '90s trivia, Ivana appeared in the film First Wives Club, in which she advised women divorcing their husbands: "Don't get mad, get everything."
Marla Maples
Marla and Donald were married from 1993 to 1999, with the pair meeting while he was married to his first wife, together they have one daughter, Tiffany Trump. Maples was quoted on the front page of a tabloid as stating trump was the "best sex" she ever had, although later she questioned the validity of the quote. Who wouldn't?
Melania Trump
Donald Trump's third, and current, wife Melania met Trump while she was working as a model, dating him for several years before the pair tied the knot in 2005, and have one child together—Trump's youngest son, Barron, who is now aged 11. Michael Wolff's tell-all book suggests Trump has been unfaithful to Melania on numerous occasions, also claiming the pair sleep in separate beds.
His girlfriends:
Kara Young
Trump and the model dated for two years from 2001. Young, who is biracial, has spoken about her shock at the president's reaction to the violence in Charlottesville, telling The New York Times that she "never heard him say a disparaging comment towards any race."
Kylie Bax
Trump and the model (are you seeing a pattern here?) are reported to have dated briefly in 1995 and have retained a friendship over the years. She also defended him against claims of sexual harrassment.
Rowanne Brewer Lane
Trump had a short-lived relationship with the model when she was 26. The pair met at a pool party, natch. The Mirror reported Trump had commented: "That's a stunning Trump girl right there" after she donned a borrowed a swimming costume at his party.
Gabriela Sabatini
Trump dated the tennis player in 1989, during what was rumored to be a hiatus from his affair with Marples. The pair dated for a month, before he reunited with Maples and divorced Ivana. Plus ça change.
Allison Giannini
Giannini, who dated Trump in 1997 as he was reportedly in the process splitting up with his second wife, has described the president as the "perfect, perfect gentleman," Inside Edition reported. The model, who was 27 when she began dating then-50-year-old Trump said she was shocked by the "grab them by the pussy" allegations against Trump.
The dates and rumors
No businessman's life would be complete without a string of bad dates and questionable extramarital hook-ups, and Trump is no exception.
Candice Bergen
The Emmy-winning actress (think 1982's Gandhi but also Miss Congeniality villian and Sex and the City) went on a date with Trump in the 1960s. She told Bravo's Watch What Happens Live: "He was a good looking guy and a douche."
Anna Nicole Smith
The model and TV star, who was best known for her marraige to octogenarian J. Howard Marshall II is rumored to have hooked up with Trump, who is also known for his penchant for younger women.
Carla Bruni
Singer-songwriter Bruni, who is now the wife of former French president Nicolas Sarkozy, was rumoured to have dated Trump in 1991. In a classy move that will surely shock those familiar with the president's daily commentary, Trump reportedly referred to Bruni as "flat chested" in a Howard Stern interview. Bruni has denied she dated the (U.S.) president, claiming she only met him once at a party.