Alyssa Milano, Mark Ruffalo And Other Celebs Call For Ted Cruz To Resign
Alyssa Milano has demanded the resignations of Senators Ted Cruz and Josh Hawley following the violent events that took place on Capitol Hill on Wednesday.
Both politicians have faced intense backlash following the Capitol riot, as many claim that their planned objection to the electoral vote certification possibly contributed to the violence. Cruz also allegedly sent a fundraising text boasting about his attempts to overturn the election.
Hawley and Ted Cruz were the only senators to launch complaints during the certification process this week.
Addressing both Cruz and Hawley, Charmed star Alyssa Milano wrote: "By inciting this violent attack on our Capitol, you've betrayed your office, our country, and the will of the people. I am calling on you to resign immediately. #RemoveOrResign."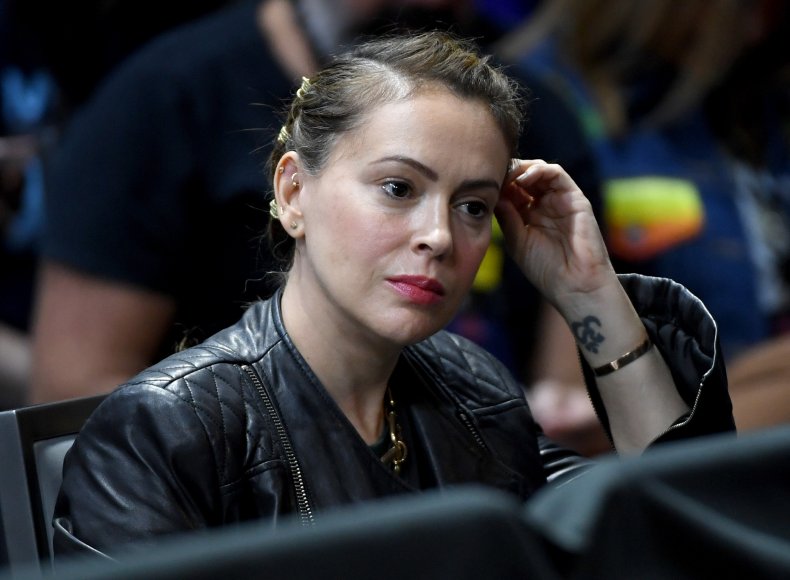 Cruz released a statement Thursday condemning the violence and called the storming of the Capitol an "act of terrorism."
"The attack at the Capitol was a despicable act of terrorism and a shocking assault on our democratic system," Cruz tweeted. "We must come together and put this anger and division behind us. We must, and I am confident we will, have a peaceful and orderly transition of power."
Milano is one of the many high profile voices piling on Hawley today—Guardians of the Galaxy and Suicide Squad director, James Gunn blasted the Missouri politician, calling him a "complete moron" for seemingly misunderstanding the concept of a book deal after he ranted that "only approved speech can now be published."
"If you had any sense of shame or dignity you would resign," MSNBC anchor Joy Reid tweeted.
Meanwhile, Avengers actor Mark Ruffalo tweeted: "@TedCruz and @HawleyMO 5 dead from your actions, insinuations and words. #RESIGNCRUZ #ResignHawley."
"Ted Cruz's lies helped fuel a mob of domestic terrorists to overtake the U.S. Capitol. And then he fundraised off of it. He must resign," said former United States Secretary of Housing and Urban Development, Julián Castro.
Actor Josh Gad tweeted: "Remove this man from office. #TedCruzRESIGN."
Modern Family writer Danny Zucker added: "The bitter irony of your vile existence is that you, with your craven opportunism, dishonesty and amorality, have exponentially more blood on your hands than the actual Zodiac Killer. F*** your prayers. You own this."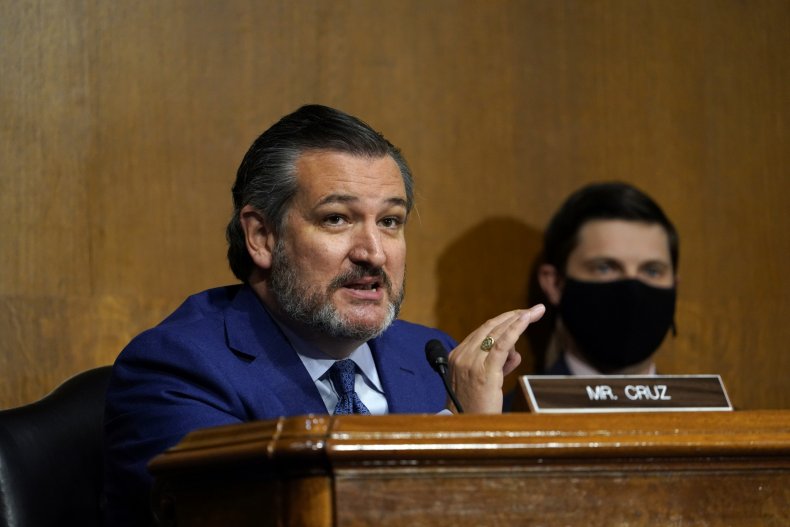 The celebrity call for resignations comes following the call made by New York Congresswoman Alexandria Ocasio-Cortez.
"Senator Cruz, you must accept responsibility for how your craven, self-serving actions contributed to the death of four people yesterday. And how you fundraised off this riot," she wrote in a Thursday tweet.
"Both you and Senator Hawley must resign. If you do not, the Senate should move for your expulsion," Ocasio-Cortez added.